The Pioneer Woman Review: "The Sleepover Six"
Emily Caruso | Jelly Toast

The Pioneer Woman is back with "The Sleepover Six." Read on for our latest review of The Food Network favorite.
This week on The Pioneer Woman, the Ranch is being overrun with kiddos!
Well, okay, that's pretty much business as usual, but this time, the entire episode is all about a big sleepover with the Drummond kids. This sleepover includes Ree's own four, plus her niece and nephew who I think are Ladd's brother's kids. Follow that?
Anyway, the hour includes all sorts of kid friendly meals from dinner to dessert recipes. And possibly even a prank or two. With Summer fast approaching and kids having lots more free time to have sleepovers and playdates, I need to be sure to keep these recipes in mind. Let's see what Ree has in store for her crew.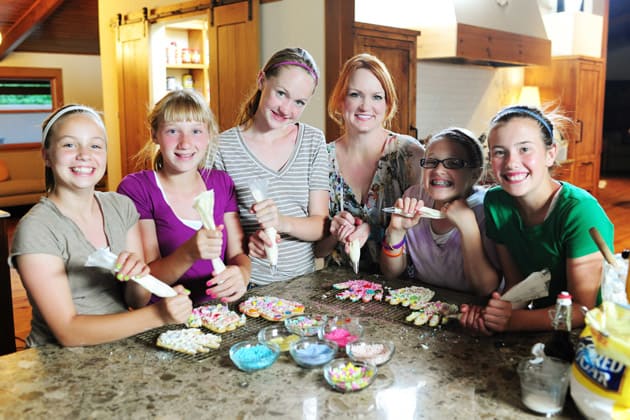 Ree gets things started with dessert (bless her) and she is whipping up individual fruit pizzas. These are bringing to mind the fruit pizzas from my childhood that were the size of an entire pizza pan.
These little versions are super cute and a nice update on a classic pizza recipe. She starts by making the 'sauce' for the pizzas. It's a simple sauce made from cream cheese and marshmallow fluff. That's it. And with two blocks of cream cheese and two entire tubs of marshmallow fluff Ree uses, it appears that they will be eating fruit pizza into the new year. Yowza.
After getting the vat of sauce whipped up, Ree gets her fruit all prepped including strawberries, grapes, kiwi and some mixed berries. After the berries are all prepped it's time to work on the crust aka giant sugar cookies the size of your head. Ree uses her mom's recipe, which looks easy and amazing. Butter, sugar, orange zest, vanilla, eggs and whole milk get beat together in a mixer.
Flour, baking powder and salt make up the dry the dry ingredients and get mixed into the wet ingredients. The dough gets wrapped in plastic wrap and chilled in the fridge. Ree rolls out the chilled dough and uses a whopping 4 1/2 inch cutter to cut out the pizza crust rounds. A quick stint in the oven makes these crusts ready for some topping.
Meanwhile, the kids are working up an appetite to eat all of these fruit pizzas by running around outside playing soccer. Cowboy Josh shows up (he's quite a character) and whisks the kids off to go fix some fence; effectively ending playtime. I've witnessed some fence-fixing on this show before and I gotta say, this seems like pretty hard work. It cracks me up to see these kids with their gloves, pliers and other various fence-fixing tools going to town on these messed up posts. The Drummond kids' skills on the Ranch never fail to impress me. I need a nap just from watching them - and possibly a cookie.
Back in the kitchen, Ree is getting to work on the dinner menu for the sleepover. She is starting with Sweet Potato Oven Fries. I get excited that she's making them in the oven because I think they will possibly be a bit healthier than a deep fried fry, but then she drizzles the cut up sweet potatoes with a bunch of melted butter and olive oil and those hopes go out the window. However, my hope that they will be delicious is still alive and well. She sprinkles the fries with pepper and seasoned salt. Ree throws them onto a sheet pan and into a hot oven to bake up. A quick sprinkling of chopped parsley finishes them off when they come out of the oven. They sure do look purty.
And onto the dipping sauces! These dipping sauces will be used for not only the fries but her Crispy Chicken Strips that she'll be making next. Ree first makes Halle's Honey Mustard. This is a simple but versatile sauce made with yellow mustard, honey and paprika.
The second sauce is Caleb's Kickin' Mayo. For this, Ree uses mayo and one canned chipotle chili pepper and some of the adobo sauce that the pepper is packed in. Oh, I bet that's good! For her last, and most gourmet sauce, she dumps a bunch of ketchup in a cute ramekin. Done. I like your style, Ree.
For the main course of this dinner, Ree is making some Crispy Chicken Strips. She starts by soaking a bunch of chicken strips in buttermilk for a short while. Ree then gets going on the coating for her strips. All purpose flour gets seasoned up with seasoned salt and pepper. Ree then does something that I have never seen before. She mixes a bit of buttermilk into the flour mixture, stirring the entire time, until she achieves what she calls a 'messy' flour mixture. Apparently the messy clumps of flour that are created by mixing in the buttermilk, fry up to be beautifully crispy bits on the cooked chicken strips. What an interesting method. It's not like I'm a fried chicken expert, but I've seen a lot of fried chicken being made, and I'm intrigued to try this method. I bet I'd have a household of willing taste testers if I made these Crispy Chicken Strips. Just a guess.
Ree then dredges her buttermilk soaked chicken tenders in her messy flour mixture and then fries them up in some hot vegetable oil until they're cooked and crispy. These crispy strips get served with the dipping sauces and baked sweet potato fries. The kids dive into dinner and seem to absolutely love it. Ree is pretty much genius, because I'm not sure there is a kid on Earth that would turn down a chicken finger. Adults, too for that matter.
After inhaling the main course, the kids work on topping (and eating) their fruit pizzas. Ree really knows her crowd and all scraps of food disappear from the table. In addition to all of the eating, the kids are plotting to prank Josh in retaliation for all of the fence-fixing chores during the day. And if we know Ree, she will be completely on board with this plan.
But wait, there's more! Ree is making Messy Sleepover Snacks, which to me, look similar to Puppy Chow which is the chocolatey-peanut buttery cereal treat that I grew up with. She mixes together Nutella (an awesome addition), peanut butter, chocolate chips, and butter and pops that in the microwave to melt it up. In a large bowl, Ree mixes up wheat, corn and rice cereals. She then adds a bit of vanilla to the melted chocolate mixture and drizzles it over the cereal, tossing it all very well to coat it up. In a giant ziplock bag, she adds the chocolate coated cereal and a bunch of powdered sugar. When I was little, we always used a paper bag for this step, although I'm not sure why. Ree spreads the chocolate and sugar coated cereal out on a sheet pan to cool and then tosses in some candies and pretzels to round out this Messy Sleepover Snack.
When Ree delivers the snack to her energetic (read: rowdy) gang of kiddies, they reveal their master prank plan: 'decorate' Josh's truck with toilet paper and window markers. I'm just guessing here, but I think if you mess with a Rancher's truck, the joke may be on you. I was right. After decorating Josh's truck, it looks like the kids will be the ones who will clean it all up the next morning. Washing a truck is probably easier work than fence-fixing, so maybe this was a good plan after all.
"The Sleepover Six" was full of easy and delicious dishes that appeal to both kids and grown-ups. I know I wouldn't turn down a plate full of chicken fingers, not to mention a sweet little fruit pizza for dessert. Although, I'm beginning to suspect that I'm just a big old kid, anyway. Now, if you'll please pass the sleepover snack...
NOTE: Bookmark TV Fanatic for more Pioneer Woman recipes and Food Network recipes!
Are you tired of the dinner routine?
Stuck in a rut or looking for fun new recipes to try?
Our Facebook Group is growing every day! If you haven't joined yet, we invite you to come check it out and join the fun.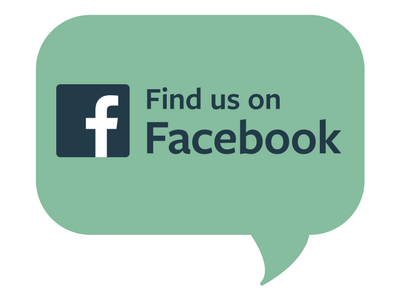 You can ask for recipe ideas, talk about cooking techniques, or get help figuring out the right new pan set for you. If you've already joined, invite a friend along!

Tags: Cooking Shows, The Pioneer Woman, Food Network