Chopped All-Stars Review: Round 3!
Stephie Predmore | Stephie Cooks
The Chopped All-Stars took center stage again last night on The Food Network. Read on for a detailed review.
In the third round of Chopped All-Stars, the tables were turned as Chopped judges competed to see who would go on to join Sunny Anderson and Gavin Kaysen in the finale competition, and compete for a chance to win $50,000 for their favorite charity.
The Contestants:
Alex Guarnaschelli – Winner of The Next Iron Chef: Redemption, cookbook author, and executive chef in New York.
Amanda Freitag – Previous contestant on Food Network's Iron Chef America, The Next Iron Chef, and The Next Iron Chef: Redemption.
Marc Murphy – Previous contestant on Iron Chef America and executive chef/restaurant owner in New York.
Scott Conant – Highly respected chef in New York, recently opening locations of his restaurant in Toronto, Beverly Hills, and Las Vegas.
This Week's Judges: Geoffrey Zakarian; Marcus Samuelson; Aarón Sanchez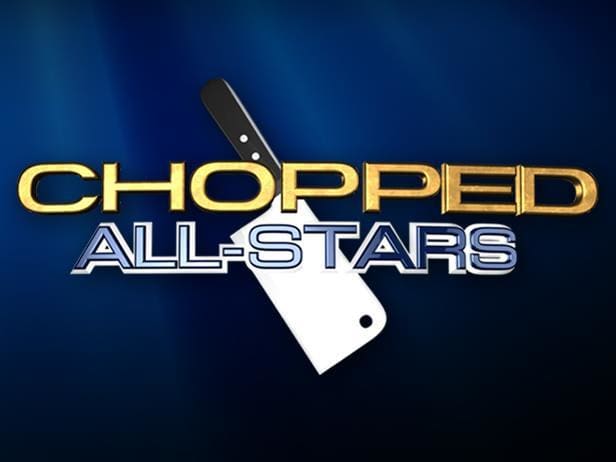 The Appetizer Round: The chefs had 20 minutes to create an appetizer using dive scallops, harissa, pink grapefruit, and speck – a relatively tame basket, all things considered. There will certainly be some viewers who will wish these judges had been presented with more challenging baskets, though I personally feel that pulling together an outstanding appetizer in 20 minutes - or an entrée or dessert in 30 minutes – is enough of a challenge, regardless of the basket ingredients.

The girls really prevailed in this round: Alex presented Seared Scallops with a (very vinegary) Harissa Grapefruit Vinaigrette, while Amanda served a perfectly-cooked Pan-Seared Diver Scallop with Harissa Beurre Blanc.

The guys struggled with overly-dry appetizers; Scott's Roasted Scallops with Grapefruit Salad were slightly dry, but it was Marc's Harissa Potato Hash with Seared Scallops that failed to put him through to the entrée round.

The Dinner Round: The contestants had 30 minutes to create an entrée containing capon, ramps, canned pizza sauce, and burrata.

As in last week's mega-chef round, elimination in this round came down to small errors – which, in my opinion, is the sign that you are dealing with some especially talented chefs.

Amanda's sophisticated Roasted Capon with Capon Liver-Infused Pizza Sauce had profound flavor; Scott's Poached Capon Breast with Burrata Ramp Puree was also declared to be extremely sophisticated. At the end of the round, however, it was Alex's ever-so-slightly undercooked Roasted Capon Breast with Grilled Tomato Pizza Sauce that sent her packing.

The Dessert Round: The two remaining contestants had 30 minutes to create a dessert using ruby port, olive oil gelato, dried apricots, and French toast sticks.

Scott's immediate move was to make topfenknödel - because that would certainly be my first thought with those ingredients. The judges loved his dumplings, though felt he did not make great use of the gelato.

Amanda also impressed the judges with her Profiteroles with Apricot Olive Oil Gelato and Ruby Port Sauce. Unfortunately, time was not on her side and her profiteroles were slightly undercooked, landing her on the chopping block.

This season of Chopped: All-Stars is yet to disappoint, and this round was no different. While seeing the judges step out from behind the judging table was a bit like encountering your math teacher in the grocery store, it was a nice way to see if they could "walk the walk" as well as they "talk the talk", and really allowed us to see past their often harsh judging demeanors (I'm looking at you, Scott). Turns out, the judges are people, too.

NOTE: Visit our page of Food Network recipes today!
 

Tags: Chopped, Cooking Shows, Food Network
Sign Up for Weekly Personalized Recipes. FREE!