The Pioneer Woman Review: "Sunday Brunch"
Emily Caruso | Jelly Toast

We're back with a new review of The Pioneer Woman. Read on for a rundown of "Sunday Brunch."
This week on The Pioneer Woman, the Drummond clan is settling in for a huge Sunday Brunch. For Ree and her family, Sunday is a bit more relaxed than the rest of the the week. They take a break from cattle work, spend some time at church and gather together for a huge family brunch. This sounds like a fantastic way to spend your Sunday. Especially when there is a ham the size of a small child involved.
Among The Pioneer Woman recipes for this week, Ree has quite the menu planned and is even getting a bit of help from her sister-in-law, Missy, who will be bringing the dessert. You can't have a huge brunch without dessert, right? The twist on this menu is that she preps all of the food before heading off to church and just puts the finishing touches on each dish after she returns home. These dishes and ideas will come in handy when preparing for any family brunch.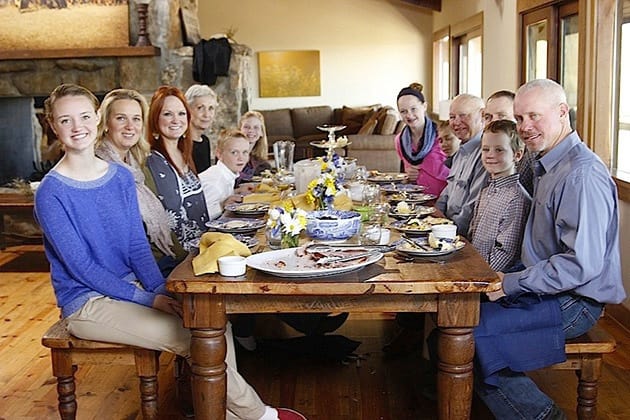 Ree starts her brunch prep with the main course, Glazed Baked Ham. It appears that Ree takes her ham seriously because the size of the ham that she slaps down on the counter is staggering. I'm not totally sure where one would buy a ham this size, but I like where her head is at.
Using a sharp knife, Ree scores the top of the ham in a criss cross pattern and bedazzles it with a bunch of cloves. She stops short of adorning it with pineapple rings and cherries, but I love the fact that she adds that touch of tradition to it with the cloves.
After popping this beast of a ham into the oven, Ree gets to work making the drool worthy glaze. To a sauce pan, she adds brown sugar, spicy mustard, apple cider vinegar and a can of soda. Or, as she calls it, "pop." And I have to be honest, I love that she calls it pop. Growing up in Ohio, and being the good mid-westerner that I am, I always called soda, "pop." It's only been in recent years that I've gradually switched to saying "soda" (influenced, I'm sure, by my East coast born husband) but I still love hearing people call it "pop." Makes me smile.

Anyway, back to this crazy glazy ham and all of the future ham sandwiches that I'm sure will result from it. Is it bad that I'm jealous of her leftovers?
After stirring all the ingredients together, she brings the glaze to a boil and allows it to simmer and thicken so it will be ready to pour over the ham as soon as it comes out of the oven.
We are then taken to Tim and Missy's house in time to see Missy whipping up her famous Lemon Blueberry Cupcakes. Missy is very sweet and talks about how she loves to bring cupcakes to family get-togethers and these Lemon Blueberry Cupcakes are her specialty. I love her trick of coating the blueberries with flour and placing them on top of the cupcake batter to avoid having them sink to the bottom. When the cupcakes are finished baking, she tops them off with some lemon cream cheese icing and a few blueberries and lemon peel slivers for garnish. They're very pretty and I'm willing to bet that they taste as bright and sweet as they look.
We jump back to Ree as she prepares her Baked Eggs in Hash Brown Cups. She starts with potatoes that she has pre-baked and allowed to cool. She then peels them and grates them, ending up with a huge mountain of grated potatoes. She seasons the mountain with salt and pepper and presses little bits of the potato mixture into some greased muffin tins and so far, I am in love with this recipe. Very Spring inspired little potato nests. Ree pops the little potato nests into the oven to crisp them up in preparation for the eggs.
While the Hash Brown Cups are in the oven, she whips up some drop biscuits dough; easy and casual. She takes some help from her food processor to work the butter into the flour instead of doing it by hand. Seems like a good idea to me. She finishes the dough off with some milk and wraps it up to bake later.
For a bit of color and sweetness in the menu, Ree also preps a Fruit Salad with Orange-Vanilla Syrup. She starts with a classic simple syrup that she infuses with vanilla bean seeds, orange juice and zest. Looks easy enough. She then pours the cooled syrup over a combination of strawberries, blueberries and grapes. Ree garnishes the fruit salad with a few mint leaves and pops it in the fridge and heads to church to meet her family. This is the kind of dish that will get better with time as it soaks up the flavor of the syrup.
In order to beat her family back to the house and finish up her brunch, Ree ducks out of church early. This makes me chuckle a bit, but a girl's gotta do, what a girl's gotta do.
First things first: finish the ham. This ham is truly a stunner. She pulls it out and brushes the glaze all over the outside and then pops it back into the oven for about 20 minutes.`Moving on the drop biscuits, she (as the name suggests) just drops them onto the baking sheets and throws them in the oven. Works for me. To go with the biscuits, she uses the pan drippings from the ham to make a ham gravy. She adds butter to the ham grease, then flour to make a paste and then milk to make the actual gravy. A little seasoning finishes it off and my whole mouth is now watering just thinking about one of those warm, buttery drop biscuits smothered in thick and salty ham gravy. *sigh*
Ree then finishes the Baked Eggs in Hash Brown Cups by cracking an egg into each cup and seasoning them with salt and pepper. They are then put back into the oven to bake off the eggs. With all of these dishes needing to be thrown into the oven to bake, I am realizing that if you don't have a large amount of oven space, this meal would not come together very easily. Not everyone is working with the sheer wall of ovens that the Lodge boasts. Just a thought. 
All of the food is ready at once, and the eggs, ham, gravy, biscuits and fruit salad all get plated up and put on the table. Missy shows up with her Lemon Blueberry Cupcakes and the entire gang dives in, appearing to be very pleased with the entire spread.

While I do appreciate watching episode after episode of successful dishes that make me confident that I could absolutely recreate them in my own kitchen, I do have to say that an episode where something gets burnt, dropped, spilled or just plain not finished would be interesting, too. Just saying.

This was a fun and practical episode full of cooking tips on how to prepare a large meal in an orderly fashion. I'm thinking these time management ideas will benefit anyone looking to make a big Easter brunch next weekend. Not to mention any of these recipes would be welcomed with open arms at my own Easter get together. I'm particularly in love with those little Baked Eggs in Hash Brown Cups. I am brainstorming an appetizer version of those by using mini muffin cups and quail eggs. They would be adorable!
Thanks, Ree for all of these mouthwatering recipes and smart make ahead tips. I definitely think these are all easy and approachable dishes for anyone cooking for a crowd. That is if you have enough ovens.
NOTE: Follow our link for more Food Network recipes!
Are you tired of the dinner routine?
Stuck in a rut or looking for fun new recipes to try?
Our Facebook Group is growing every day! If you haven't joined yet, we invite you to come check it out and join the fun.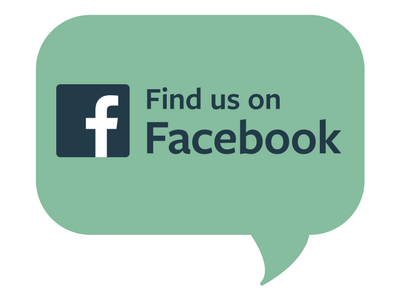 You can ask for recipe ideas, talk about cooking techniques, or get help figuring out the right new pan set for you. If you've already joined, invite a friend along!

Tags: The Pioneer Woman, Cooking Shows