The Pioneer Woman Review: "School Day"
Emily Caruso | Jelly Toast

The Pioneer Woman is back! And so is Food Fanatic with our weekly review of this fun show.
Schoooool!
That's what Ree's talking about today, and it's not just any ordinary school. In addition to all her show filming, book writing, blogging and just downright being adorable, Ree homeschools her kids. This is maybe the point that puts her over-the-top with perfection, but I think it's clear that she has a strong network of support that helps her in all her endeavors and I don't fault her for that. Not one bit.
Now, I'm not here to tote the traditional school vs. homeschool thing today, but I am fascinated by homeschooling, and on the Drummond Ranch, living the type of lifestyle that they do, homeschooling just makes sense to me. Between all of the ranch work, homeschooling seems to leave things a bit more flexible. Not easier, just flexible. And that's my two cents on that.
Let's dive into a 'School Day' on the Drummond Ranch: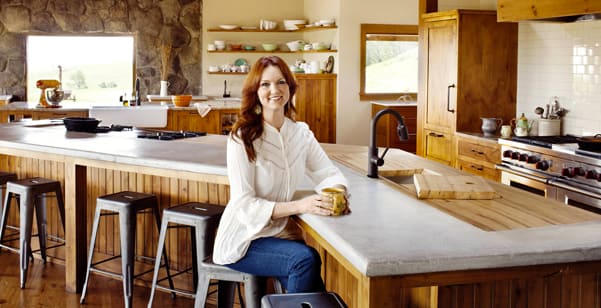 Ree is preparing for a big homeschool day at the Lodge tomorrow morning, so she's getting a bit of breakfast made the night before. To get her troops off on the right foot, Ree is whipping up Blueberry Corn Mini Muffins using a basic cornbread base.
She starts with cornmeal, flour, salt, sugar and baking powder for the dry ingredients and buttermilk, whole milk, 1 egg, baking soda and vanilla for the wet ingredients. Ree gives us the tip of substituting a bit of whole milk mixed with vinegar if you don't have a bunch of buttermilk in your fridge.
I appreciate that you recommend this, Ree, because I almost never have buttermilk and use this trick all the time. Except, I typically use lemon juice, which achieves the same slight curdling and souring action. I'll have to try vinegar next time, though. She whisks the wet into the dry ingredients and then (to make things a bit decadent) pours in some melted shortening. Now for the blueberries.
Ree surprises me by using dried blueberries in her muffins instead of fresh. She gives us her reasoning for this by saying that fresh blueberries tend to pop and bleed or even sink to the bottom and that can cause problems in a tiny little muffin. Dry blueberries tend to behave a bit better and still get nice and plump when baked. It is a school day after all and good behavior from your blueberries is key if you're a teacher. Right?
To go with the little muffins, Ree is mixing up a bit of Vanilla Butter. I love compound butters! Love. Them. Mixing different flavors into butter will elevate any dish, both sweet and savory. Fruit butters on French toast or herb or blue cheese butter on a steak. Puh-leeze.
Nothing is better than that. While I've made a lot of compound butters in my day, I've never made a vanilla bean butter. That will need to change ASAP. A stick of softened butter, seeds from one vanilla bean, and a bit of sugar is all it takes. Ree just mixes it up and pops it into a ramekin so it's ready to spread on the blueberry muffins at breakfast. At that point I'm not even sure I'd need the muffins. All I would need is that ramekin full of butter and a spoon. I wish I was kidding.
The next morning, Ree and the kids head to the Lodge, set up their school books and then dive into those beautiful mini muffins and vanilla butter. Based on their smiles and the number of muffins that they're inhaling, it's safe to assume that they are a happy group of homeschoolers.
After working on school work for a few hours, the kids head outside to set up some science experiments and Ree gets started on some Chocolate Dipped Peanut Butter S'mores. Ree begins by spreading graham crackers with peanut butter and Nutella. As soon as anyone mentions Nutella, I'm instantly intrigued. She then toasts up some marshmallows over her stove.
Now, this doesn't seem like as much fun as over an actual campfire, but I've been known to make s'mores in the microwave, so I guess toasting them over the stove is probably a step up from that. Ree then sandwiches the marshmallows between the Nutella and peanut butter spread crackers and dips the entire thing in melted chocolate; some in white and some in dark. As if these weren't sweet enough, she tops them off with sprinkles, chopped pretzels and nuts. A short time in the fridge helps set the chocolate and has them ready to go for later.
We then get a peek at what the kids are up to outside. Ree's oldest daughter, Alex, is leading several fun science experiments with the younger kids. They involve water, shaving cream and food coloring, and I gotta say, this just gave me some good ideas of some things to do with my kiddos this Spring.
The Chicken and Noodles, which is similar to chicken noodle soup but a bit thicker and richer, is started by simmering a whole chicken in a big pot of water. Ree then removes all the chicken from the bones, returning the bones to the pot to really pump up the chicken flavor. She then gets to work chopping up carrots, celery and onion to toss in. The meat from the chicken gets cut up and added back to the pot. She then seasons the whole thing up with thyme, salt, pepper and turmeric. The turmeric adds just a bit of golden color that I have to admit, is exactly the color you'd expect chicken and noodles to possess. To finish off the dish, she adds some frozen homestyle noodles, a bit of a flour slurry, half and half and a sprinkling of parsley. I can practically taste that bowl of chicken and noodles. It looks absolutely mouthwatering. Very classic, very comforting.
Remember those s'mores Ree made? Well, she is using those s'mores for prizes after a spelling bee. If I had been given those s'mores as a kid, I might have ended up being a decent speller. But alas, no s'mores has led me to a lifetime of questionable spelling ability. Where were you when I was 8 years old, Ree? I guess it's never too late to improve. I better go whip up some of these and test out my theory. It's for the betterment of education, after all.
This was a super fun episode that gave us a peek into another aspect of the Drummond lifestyle: homeschooling. While it might not be for everyone, it seems like it serves them well. Plus, if you can eat like this while at school, who would complain?
Now, if you'll excuse me, I have some chicken and Noodles to go make.
Back inside, Ree is getting started on lunch which is going to be good old fashioned Chicken and Noodles. That sounds better than most school cafeteria foods I've ever had. I wonder if they factor in food-coma time into their school day? Maybe a little cat nap, at least.
NOTE: Follow our link for more Pioneer Woman recipes!
Are you tired of the dinner routine?
Stuck in a rut or looking for fun new recipes to try?
Our Facebook Group is growing every day! If you haven't joined yet, we invite you to come check it out and join the fun.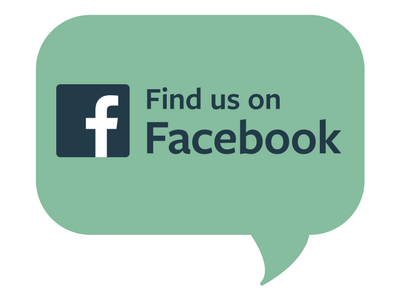 You can ask for recipe ideas, talk about cooking techniques, or get help figuring out the right new pan set for you. If you've already joined, invite a friend along!

Tags: Cooking Shows, The Pioneer Woman, Food Network