Barefoot Contessa Review: "Food Adventures"
Emily Caruso | Jelly Toast

Ina Garten is continuing her Napa Valley vacation with some time spent in San Francisco. Itís fun watching Ina and her California...
Ina Garten is continuing her Napa Valley vacation with some time spent in San Francisco and it's fun watching Ina and her California adventures when we normally see her at her home in East Hamptons.
I have to admit that, no matter where she goes, I am a big fan of her casual yet elegant style of cooking and entertaining. She can make the simplest dish red-carpet ready, and on top of that make me think that I can actually do it myself.
How easy is that? It always makes me smile.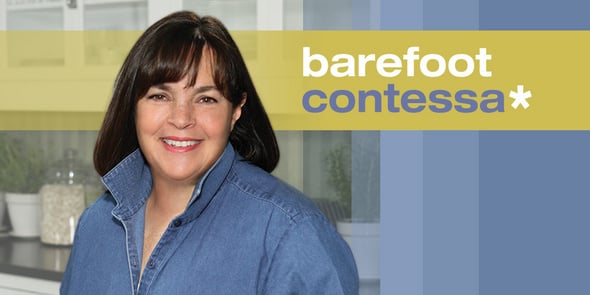 That said, this episode left me with mixed feelings about the recipes. Some were quite approachable and realistic for the home cook, while others were interesting to watch on TV... but I would never in a million years attempt them in my own kitchen. What can I say? Fancy pastries and whole lobsters make me all kinds of nervous.
The episode opens with a feature on the Swan Oyster Depot, which is a small, yet wildly popular oyster bar in San Francisco. Ina goes there to purchase a couple of whole, cooked lobsters for her Deconstructed Lobster Salad.
Back at her rental house in Napa, she pulls together the rest of the meal rather quickly, which is always a good thing. She kicks up some mayo with lemon juice, dill and capers, while preparing some celery sticks and slicing up some San Francisco sourdough bread.
Her presentation is simple with a large platter full of ice where she lays down the vibrant lobsters around her mayo and celery, then finishes it off with hearty slices of sourdough bread. While the dish is full of bright colors and tasty elements, I can't help but wonder if it isn't way more difficult to eat than a typical lobster salad roll. I understand the deconstructed approach and often am in favor of it, but in this case, the entire dish appears extremely awkward and cumbersome to eat.
I typically don't eat things for lunch that are bigger than my head. Just a rule I try to live by.
After she and Jeffrey dine on the bulky, yet beautiful looking lobster, she heads to the Michelin-starred Auberge du Soleil and right away I know we're in for a fancy treat. Sure enough, she is taught how to make their signature Torte Au Chocolat; and let me tell you that this is one complex confection.
It involves 11 layers (yes, you read that correctly) of chocolate, ganache, hazelnut and meringue all topped with a spray of chocolate and a crust of hazelnuts. This little torte looks unbelievably decadent. The only problem for me is that, again, this is not something I would ever dream of baking at home. I would much sooner fly to Napa and order one myself than entertain the idea of making that myself. It just seems too stressful. Amazing, but stressful.
Come on, Ina, I need a dinner idea by the end of the episode!
Finally my dreams are answered when she whips up a beautiful and delectable looking pea soup made with sauteed shallots, garlic and frozen peas. Bonus: I have all of those things in my kitchen at this very moment. For a little Ina touch (which I love) she finishes it off with a topping of crispy prosciutto and a drizzle of olive oil. Thank you, Ina! I knew you would come through for me.
Ina leaves the soup for Jeffrey to eat for his dinner, along with a very specific note on reheating and presentation. This makes me chuckle because you would think after however many years of marriage, Jeffrey could handle reheating some soup and placing a piece of crispy ham on top. But Ina doesn't leave anything to chance and makes sure he understands. Jeffrey, being the good sport he is, reheats the soup, plops on the prosciutto and loves his soup as per Ina's instructions.
He's no dummy; he knows she's bringing dessert home next.
While Jeffrey is enjoying his soup, Ina checks out the street food scene in San Francisco; an area of food trucks called Off the Grid. This part of the episode seems unusual because we normally see Ina wandering the East Hamptons Farmers Market or the venders' carts on the streets of Paris. Here, she's walking from food truck to food truck surrounded by the hipster foodies of San Francisco.
While on the surface it is an unusual setting for her, the cooks and venders and other patrons are incredible friendly and she appears right at home. While browsing she munches on Pepper Jack Mac & Cheese and a Parisian Empanada. Before heading home, she picks up a pair of Salted Caramel cupcakes for her and Geoffrey to go along with her last recipe of the episode: Viennese Iced Coffees. Now you are totally speaking my language, Ina.
These iced coffees look simple, flavorful and a mouthwatering way to end a meal. Plus, it's a fancy (yet secretly simple) recipe for coffee which I am always on the lookout for. She takes espresso, sugar, vanilla and blends it all with ice. She tops each glass with a scoop of vanilla ice cream and a dusting of cocoa powder. Then she packs up her signature picnic basket with the cupcakes and coffees and heads out the porch to scarf down the goodies with Geoffrey. Although, Ina is too classy to scarf; she's more of a savoring kind of gal.
Overall, this was an enjoyable episode filled with new and sometimes intimidating culinary ideas I will leave the Deconstructed Lobster Salad and chocolate torte to the more ambitious cooks (i.e. not me) and will instead focus my cooking efforts on the beautiful pea soup and Viennese coffee. And why wait for dessert? I think I'll whip up one of those little coffees right now. It is the weekend, right?
I'm excited to see what Ina has in store for the rest of her Napa vacation. Do you have a favorite California ingredient or dish that you hope to see her whip up? Do tell!
Planning a dinner party and need some inspiration?
How about looking for a new slow cooker dinner idea?
We've got you covered in our ever-growing Facebook group! If you're not a member yet, why not?!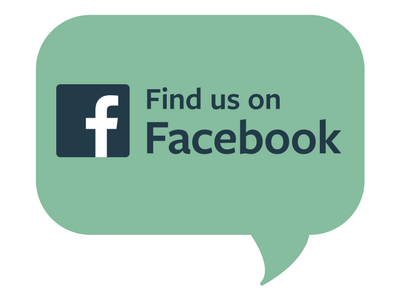 We're chatting cooking techniques, dessert ideas, and everything in between. If you're already a member, invite your friends to join us too!

Tags: Barefoot Contessa, Cooking Shows