French fries are amazing…

But sometimes you need something a little healthier.

So we're making delicious Garlic Parmesan Carrot Fries!
Preheat your oven to 400°F.

You'll need 2 carrots.

Slice the top and bottom off of carrots then slice them in half, slice each half into thirds lengthwise.

In a large bowl, mix together 1 tablespoon oil, 1/4 cup parmesan cheese, 1 tablespoon garlic powder, 1 teaspoon pepper 1/4 cup fresh chopped parsley and 1/2 teaspoon salt.

Mix in the carrot sticks.

Spread on a baking sheet.

Bake for 15 to 20 minutes (depending on how crispy you want them).

Allow to cool for 5 minutes.

Then make the dipping sauce…

Combine 2 tablespoons greek yogurt, 1 tablespoon lemon juice, 1/2 teaspoon garlic salt, and 1 teaspoon pepper.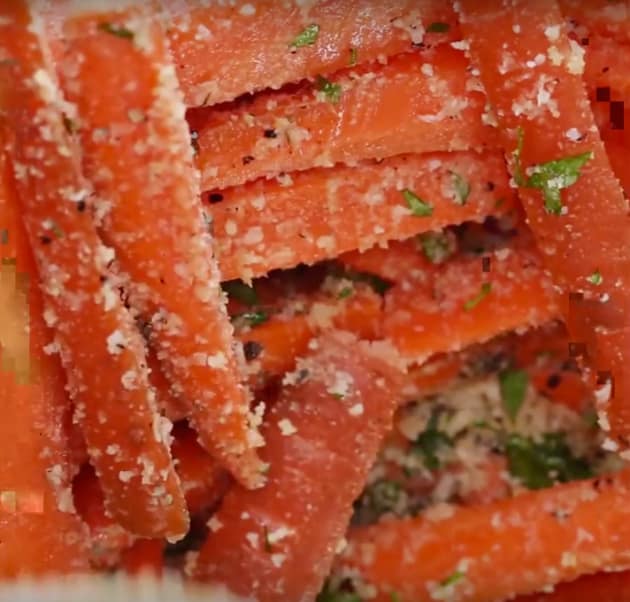 Serve with the warm carrot fries.

Check out the video below for all of the tasty tips and details.

Then it's time to eat and enjoy!
 
Tags:

Related Videos:

Uploaded by:

Uploaded: