Your Complete Guide to Dunkin Donuts Christmas Drinks 2023
Nicole Austin

Love a good festive Christmas drink during the holiday season? Here's everything you need to know about the Dunkin Donuts Christmas drinks menu.
The trick or treaters are gone and if you listen closely you can hear the notes of Mariah Carey's signature holiday song carrying through the crisp air.
What better way to get in the holiday spirit than with festive new drinks available for a limited time at your favorite coffee destination?
With 9,509 locations in 45 states and territories, Dunkin' is practically synonymous with delicious coffee with a menu that is always changing.
Seasonal menu options are a hit at Dunkin' and now that pumpkin spice latte season is passing us by, here's everything we know about the Dunkin Donuts Christmas drinks menu in 2023.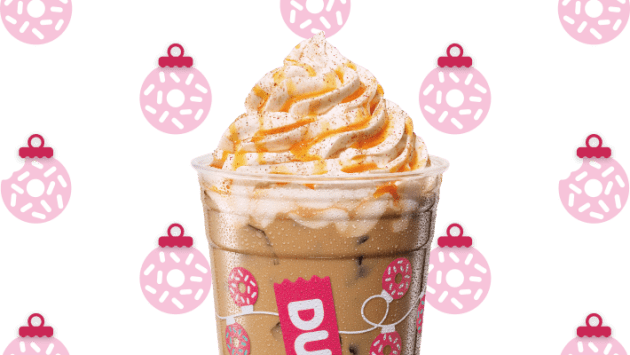 What Dunkin Donuts Christmas Drinks and Snacks Are Available for 2023?
Available now, the Dunkin' holiday menu boasts a mix of crowd favorites and new blends based on popular past picks.
Look for the following festive treats:
Cookie Butter Cold Brew - Smooth, delicious, and made with brown sugar syrup and topped with creamy cookie butter cold foam and cookie butter crumbles, this strong coffee has a perfect balance of flavor and sweetness to wake you up and satisfy your cravings. The new cookie butter cold brew, with notes of brown sugar and topped with cookie pieces, may be the drink we're most excited to try!
Peppermint Mocha Signature Latte - Topped with hot cocoa powder and mocha drizzle, this peppermint mocha latte will become your favorite seasonal comfort drink that will remind you of caroling, bright lights, and the nostalgia of your childhood.
Toasted White Chocolate Signature Latte - If you love Dunkin's White Chocolate Latte, this treat will serve you well. Topped with whipped cream, caramel drizzle, and cinnamon sugar, this espresso is sure to be a hit.
Spiced Cookie Coffee - Much like the cookie butter flavor that is a sure fan favorite, this coffee is made of brown sugar cookie syrup, vanilla syrup, and oat milk. Dunkin' likens it to brown sugar and oatmeal cookie flavors. The combination of warm holiday spices practically tastes like holiday cheer.
Loaded Hash Browns - If you've snacked on Dunkin's flavorful spiced hash browns happily, you'll love the new loaded hash browns. Topped with Texas Queso and crumbled bacon, these are served in a bowl with a fork. Filling and flavorful, these are an awesome breakfast or midday snack.
Triple Chocolate Muffin - Chocolate, chocolate, and chocolate are the key ingredients to this triple chocolate muffin that will remind you of a cake or brownies more so than a muffin. This blend of cocoas and chocolate chunks and chips is filling and flavorful.
Holiday Sprinkle Donuts - At the end of November, keep an eye out for holiday themed and colored sprinkled donuts. Dunkin's holiday menu always features seasonal favorites like maple-flavored icing, real cranberries and fancy coffee drinks with notes of sweet brown sugar. It's no wonder the Dunkin' holiday drinks are always so popular this time of year and throughout the winter season.
What Are the Secret Holiday Menu Options at Dunkin'?
If you're looking for secret menu options, the coffee chain is boasting additional holiday flavors. In-app "secret menu" options for the holiday season include:
Peppermint Mocha Hot Chocolate
Toasted White Chocolate Hot Chocolate
Brown Sugar Cookie Frozen Coffee
Brown Sugar Cookie Iced Chai
oasted White Chocolate Hot Chai
Peppermint Mocha Cold Brew with Sweet Cold Foam
Brown Sugar Oat Iced Latte
Can I Create My Own Drink at Dunkin' Donuts?
There are over 14,000 ways to create your own combination of flavors and coffees to make your coffee unique to your flavor preferences and dietary needs.
Replacing or halving flavors in their current recipes can also help reduce sugar and fat in your drinks, or keep them from tasting too strong.
What Are Some Healthy Drink Options at Dunkin'?
If you want to enjoy Dunkin' but are trying to keep things healthier, you may be wondering what you can drink when you stop at Dunkin'.
Americano – Hot water and espresso blend together for a strong, cozy drink that is low calorie.
Breakfast black tea – Calorie-free if served as-is, black breakfast tea is full of antioxidants, making it a healthy option.
Hot cappuccino – Order with skim milk to cut the fat, and skip flavorful, sugary syrups and you're good to go!
Dunkaccino – Modify your favorite drink by asking them to serve yours with half Dunkaccino and half plain black coffee.
Black cold brew coffee – Served black, this cold brew is a safe bet.
Cold brew coffee with milk – If you want to cut your cold brew's acidity but don't want to add a lot of fluff, a small amount of skim milk or almond milk will make it creamier without adding too many calories.
Hot black dark roast coffee – A deep, rich flavor that will give you moderate levels of caffeine.
Berry hibiscus iced tea – Unsweetened, this is a healthy option that has some great flavor profiles and is rich in antioxidants.
Hot black coffee – Just a plain, black coffee will hit the spot this winter without giving you guilt.
Hot coffee with milk – Skim or almond milk will keep calories to a minimum.
Iced dark roast coffee – Prepared the same as you would a hot dark roast coffee, the iced version of this will boast the same no-calorie benefit only cooler.
Hot black espresso – Looking for a pick me up that won't bring you down on your diet goals? Keeping your espresso black will fit the bill.
Hot latte with milk – Opt out of sweetener but keep the creamy deliciousness you love with a skim milk hot latte.
Black iced Americano – Fresh espresso takes the place of black coffee in this iced drink that will wake you up!
Iced cappuccino with milk – Enjoy an icy cold cappuccino made with skim milk.
Harmony Leaf green tea – While earthy and slightly-bitter, this tea is known for its many health benefits, which are only made better when the tea is served as-is.
Black iced coffee with or without milk – This is a great introduction to trying coffee without add-ons. If it's too strong for you initially, the addition of slowly-melting ice will cut the harshness down.
How Do Dunkin' Rewards Work?
If you sign up for Dunkin' Rewards and download the app on your smart phone, you can earn points for each purpose which can be cashed in for rewards.
You can also activate coupons, get a birthday treat, and enjoy special offers, as well as load the app with a card so you can pay without hassle at the window or register.
Check on the app or the official website for what's available to you each day. Dunkin' Rewards is a newer program that replaces the DD Perks program.
This program change occurred to offer more benefits while ordering for loyal customers.
Accounts that were already signed up for DD Perks were automatically enrolled to save you time and effort. Dunkin' Rewards differ from many other rewards programs.
You can use more than one reward in a single transaction, and activated rewards are good for 30 days after converting the points to a reward.
Loyal customers who visit more than 12 times per month will achieve a Boosted Status, which unlocks 20% more points for 3 months after.
If you continue this spending pattern, your reward length extends to an additional month.
This starts again at 0 at the start of every calendar month, so don't fear if you log in and see your status has changed.
Planning a dinner party and need some inspiration?
How about looking for a new slow cooker dinner idea?
We've got you covered in our ever-growing Facebook group! If you're not a member yet, why not?!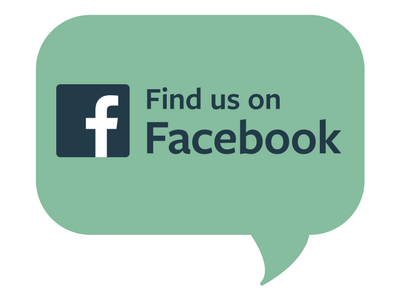 We're chatting cooking techniques, dessert ideas, and everything in between. If you're already a member, invite your friends to join us too!

Nicole is a self-published author of fiction novels, and a lover of food and spending time in the kitchen with her six children. She lives in coastal Maine where she loves exploring new recipes especially those that can save time, money and wow a crowd.

Tags: Christmas, Coffee, Food News