OXO Good Grips Bench Knife / Pastry Scraper Review
Kate Donahue | Food Babbles Updated
Having the OXO Good Grips Multi-Purpose Scraper & Chopper in your kitchen tool box is a must. It's a multi-tasker worthy of the name.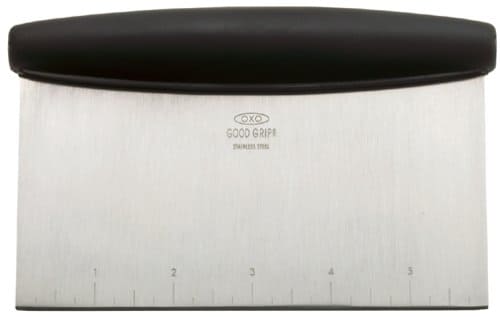 The OXO Good Grips Multi-Purpose Scraper & Chopper is an ideal tool for every baker. This versatile tool is perfect for cutting and scraping bread dough on your work surface. It can also be used to clear off residual dough and flour from your countertop for easier cleaning.
It can be used to chop through a variety of fruits, vegetables and more but this chopper is not as sharp as a good knife. It will cut easily through softer vegetables but didn't do as well with items like raw carrots. But for scooping up vegetables after they've been chopped, it was a great tool. This is also a great tool for cutting brownies or other bar treats into squares.
The etched measurements on the blade are a neat feature. Etching ensures the numbers are there to stay but measurements on the blade also make this bench knife the ideal all-in-one tool for scraping, chopping, and precisely measuring squared dough or dividing dough into even increments.
The OXO Good Grips Multi-Purpose Scraper & Chopper has a nonslip rubber handle which makes for comfortable, easy work. The stainless steel blade and overall construction is very sturdy and no bending or bowing was noted when under pressure.
Overall, this tool is a great one for any baker or cook to have in their toolbox.
Pros:
Rubber, nonslip handle makes tool very comfortable to use
Etched measurements on blade
Multiple uses
Cons:
Blade not really sharp enough to use as a "chopper"
Are you tired of the dinner routine?
Stuck in a rut or looking for fun new recipes to try?
Our Facebook Group is growing every day! If you haven't joined yet, we invite you to come check it out and join the fun.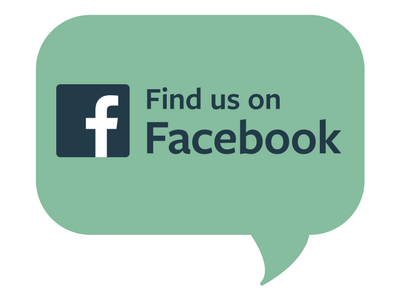 You can ask for recipe ideas, talk about cooking techniques, or get help figuring out the right new pan set for you. If you've already joined, invite a friend along!

Tags: Baking, Product Reviews