OXO Good Grips Medium Cookie Scoop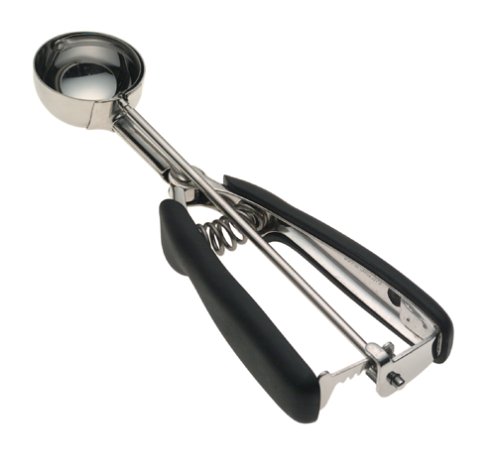 List Price:

$13.99

Your Price:

$13.92

You Save:

$0.07 (1%)
Buy Now

Warranty:

Satisfaction guarantee: if for any reason you are not satisfied with this OXO product, return it of repair, replacement or refund
Customer Reviews:
Product Description
The OXO Good Grips Medium Cookie Scoop helps you bake perfect round cookies every time. Simply scoop dough and the squeeze to release the dough ball onto your cookie sheet, no other work needed to ensure a beautiful cookie!
With a comfort-grip handle, the scoop is easy enough for anyone to use. The size is great for any cookie and holds 1 1/2 tablespoons of dough. It's dishwasher safe, too, so you can rest easy knowing it's easy to clean.
The OXO Good Grips Medium Cookie Scoop is also good for scooping up other batters, such as for cupcakes, baked donuts, and more. Try it with savory recipes like meatballs or even to serve rice dishes. This is a tool you'll reach for again and again!
Tags:

Related Products:

MPN:

1055893

Model:

1055893

Product ID:

1055893

GTIN-13 / EAN Code:

0719812004112

Weight:

0.5 lb

Depth:

9.8 in

Width:

4.0 in

Height:

1.3 in

Color:

Stainless Steel

Brand:

OXO
Show Comments