These Skillet Brownies Are the Dessert You Should Be Eating All Summer
Nicole Austin

Skillet brownies are a fun and decadent dessert that bake perfectly in a cast iron skillet. Don't forget the ice cream!
Delicious and chewy, I love our epic skillet brownies recipe - fudge brownies made in a cast iron skillet that are so mouthwatering you won't be able to resist.
I'm going to clue you in on something that isn't actually a well-guarded secret in the least - I love brownies. I love them. Endlessly and unconditionally.
If you set out a pan of chewy, fudgy brownies in front of me, all bets are off.
Brownie sundaes? Sold. Brownies fresh from the oven that haven't even had time to cool? Send it my way. I loooove them.
That said, skillet brownies are particularly amazing because of the texture of the brownies - soft and chewy inside with slightly crisp edges all the way around.
Bonus - this recipe for skillet brownies is so simple and doesn't take much effort or fiddling around to get exactly the brownies you want in the end.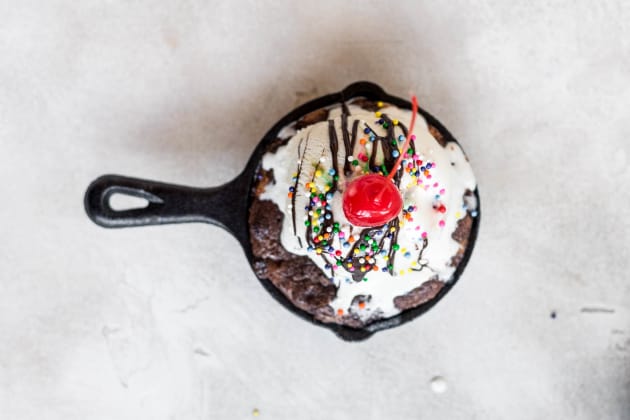 What Kind of Pan Is Best for Brownies?
When making classic brownies, a metal baking pan is generally ideal. Metal bakes evenly and gives your brownies a nice straight, clean edge.
For making skillet brownies, I prefer to use a larger, 10-inch skillet. A heavy, well-seasoned cast iron skillet is my pick every single time, of course.
Why a 10-inch skillet? Mostly because I know my kids are going to want to try a bite (or two or five) and then I'll soon be sharing my entire dessert.
You can also make these skillet brownies in a mini cast iron skillet to create darling, personal pan desserts to serve individually - don't forget the ice cream!
Cooking brownies in the oven with a cast iron skillet has a much shorter baking time than using a pan, regardless of the size, which I personally love.
Iron retains heat very well and continues to cook the brownies even after they're out of the oven. For this reason, it's key to not overbake the brownies.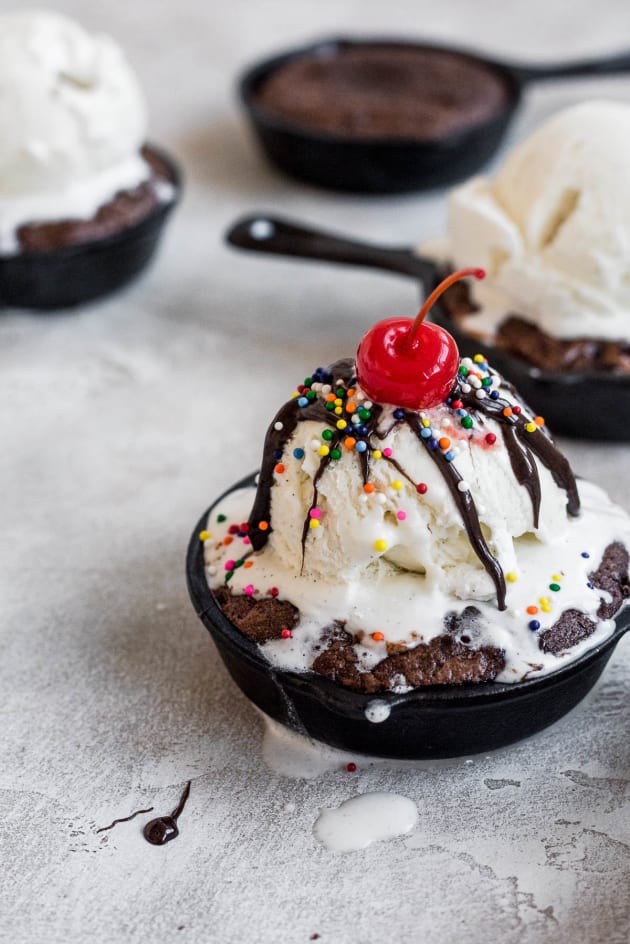 Ingredients for Skillet Brownies
Making skillet brownies is super simple and so are the ingredients! Chances are, you may even have everything you need to make them right now.
To make our decadent homemade skillet brownies recipe, you will need:
Butter - I always use unsalted butter when baking. While a bit of salt is ideal in desserts, butters contain varying amounts of salt, and I prefer to control the salt so it's always unsalted butter when baking for me.
Chocolate - Semisweet chocolate is melted with the butter to form the rich, chocolate foundation of this brownie recipe.
Sugar - Classic, white granulated sugar brings all the sweetness.
Eggs - Large eggs, always at room temperature, add to the fudgy, chewy consistency of these brownies.
Vanilla - Pure vanilla extract is my go-to when baking, but I also love a good vanilla bean paste for rich vanilla flavor.
Cocoa - Additional chocolate flavor is packed into these brownies thanks to Dutch processed cocoa.
Flour - Standard all-purpose flour works great for making skillet brownies.
Salt - Finally, a touch of salt (as promised) gives balance to all of the sweetness and helps enhance the chocolate flavors.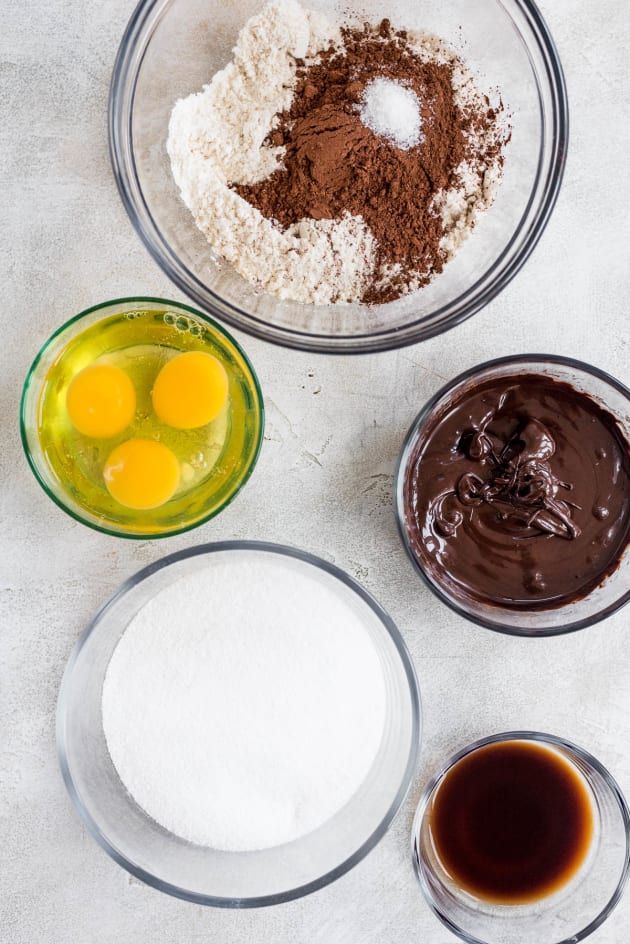 How to Make Brownies in a Cast Iron Skillet
If you're wondering exactly how to make brownies in a cast iron skillet - you're in luck! It's so simple and yields the most outrageously delicious brownies.
10-inch skillet: If you're using a larger skillet because your kids are forcing you to share your brownies with them, you can actually prepare everything right in the skillet and save yourself a few dishes! Melt the butter with the chocoalte and then whisk in the other ingredients the same way you would when making brownies in a mixing bowl. Then you're ready to bake and you've only dirtied a single skillet.
Mini skillets: Want to make adorable personal-sized brownies in mini cast iron skillets? Prepare your brownie batter per our skillet brownies recipe and then divide it into mini cast iron skillets and bake! I like to melt the butter and chocolate together over a double boiler, but a heavy bottomed saucepan over very low heat, whisked often, will also work.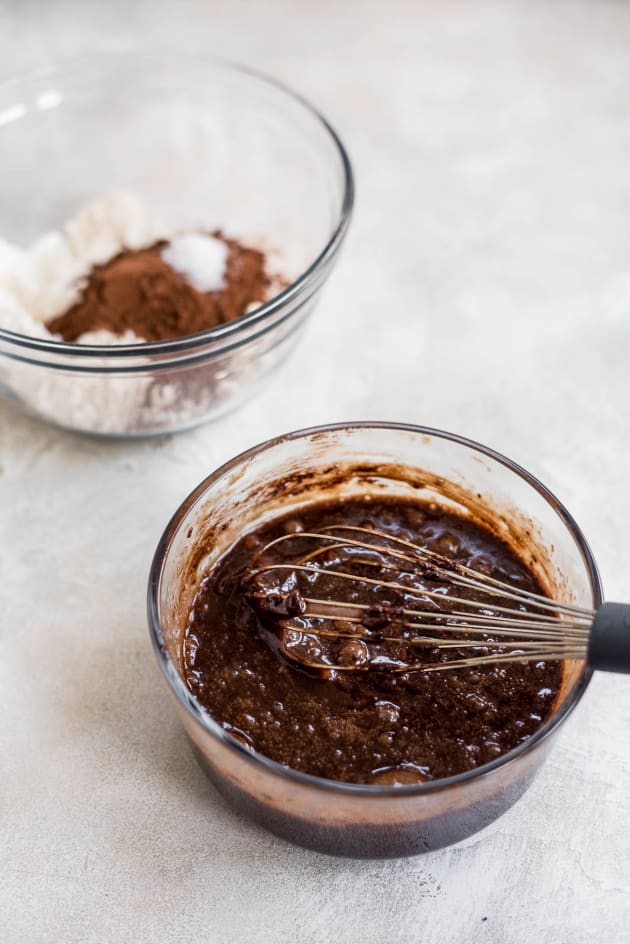 Can You Make Cast Iron Skillet Brownies on the Grill?
Skillets are so versatile that, yes - you can even bake these brownies on the grill! This is so much fun to do for backyard barbecues or when camping.
To do so, you'll prepare your batter as shown above, then cover the top of the skillet well with aluminum foil and place on the grill, directly on the rack.
Close the lid to the grill and bake! You'll want to check the brownies after about 15 minutes and often thereafter until they're cooked through but not burnt.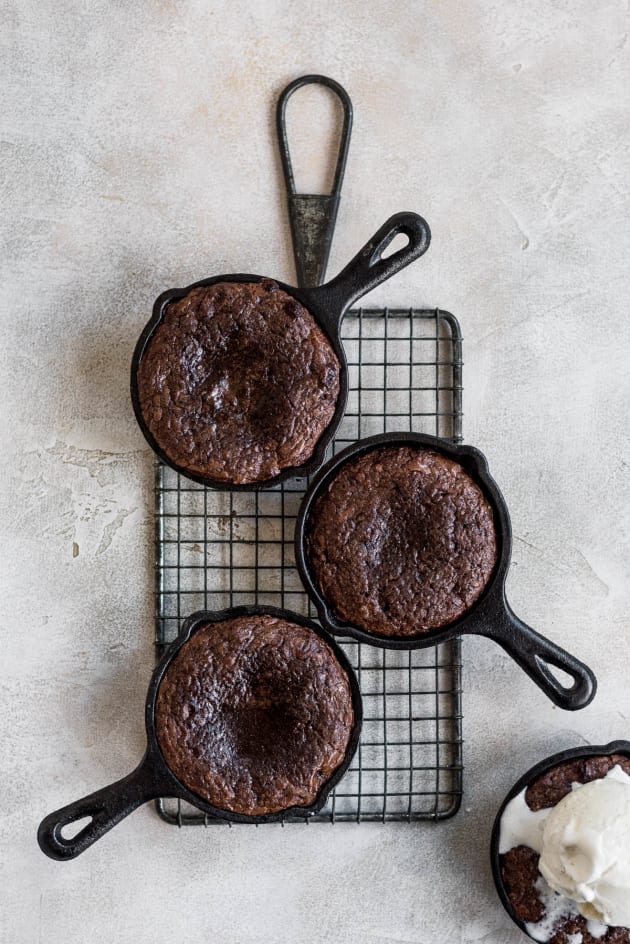 Can you make this simple brownie recipe even better? Well, my answer is - yes! It's all about the vanilla ice cream, if you ask me and it turns out, you did.
While it's still warm, top your skillet brownies with a huge scoop of vanilla ice cream. (Get the best vanilla ice cream and don't skimp on the scoop size!)
You can also add sprinkles, hot fudge or caramel, whipped cream, even a cherry. You don't have to, of course, but why wouldn't you?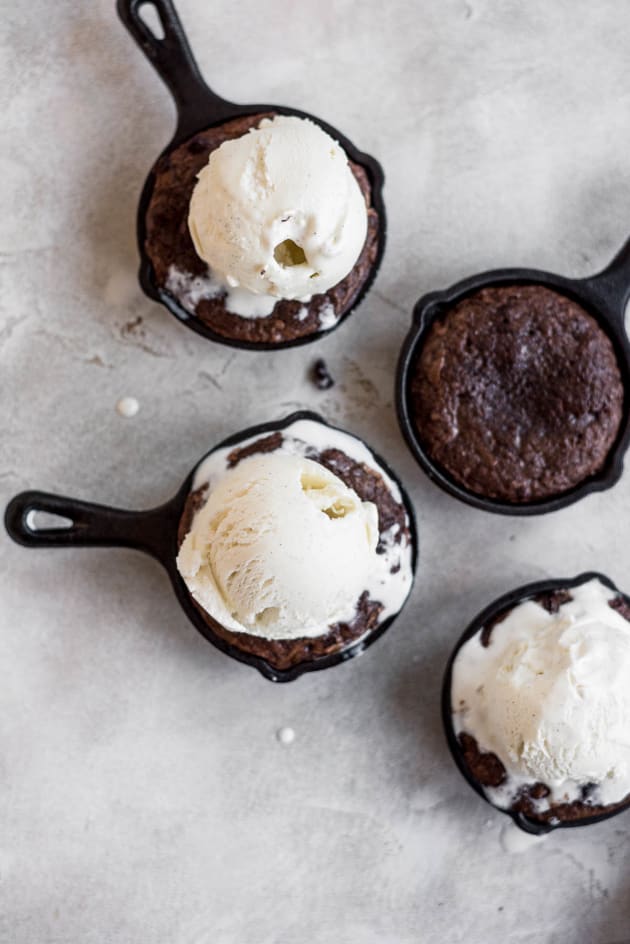 Our Favorite Desserts Made in a Cast Iron Skillet
Cast iron skillet desserts are so simple and delicious, and the variety of textures and flavors keeps your old favorites fresh and new!
Our chocolate peanut butter skillet cookie recipe can't be missed. If you love cookies that are soft, rich and chewy, this skillet cookie is for you.
You can top your cookies with ice cream and fudge or melted peanut butter, or enjoy the simplicity of a fresh cookie the whole family will love.
If you love cookies and want to try something you may not have had before, I strongly suggest our butter pecan skillet cookie recipe.
If you're bored with the same old same, this skillet cookie recipe mixes it up while keeping it simple. This recipe is great for a birthday or date night!
Looking for a fruity dessert to enjoy? In-season blueberries are at the heart of our blueberry chocolate chip skillet cookie recipe topped with streusel.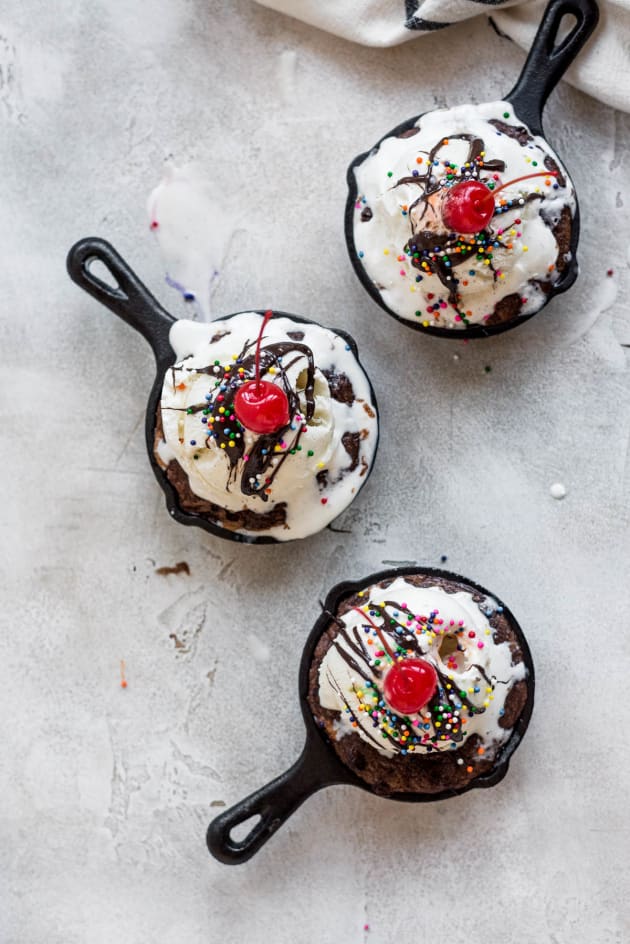 More Favorite Brownie Recipes to Try
If, like me, you can't get enough brownies in your life, a little variety to spice things up can lead to a fun new favorite so why not give these recipes a try?
I very strongly suggest trying this Fluffernutter brownies recipe if you love peanut butter brownies, but want to try something with a fun new twist.
Our Twix brownies recipe is a nod to your favorite candy and the texture is amazing. You'll be thinking about these cookie-based treats for days!
Or, try our decadent and wildly popular brookie recipe! This brownie meets cookie combo is a super simple recipe that will to blow you away.
For those looking for a great gluten-free way to enjoy brownies, our delicious gluten-free samoas brownie recipe means no one is left out of the fun!
Planning a dinner party and need some inspiration?
How about looking for a new slow cooker dinner idea?
We've got you covered in our ever-growing Facebook group! If you're not a member yet, why not?!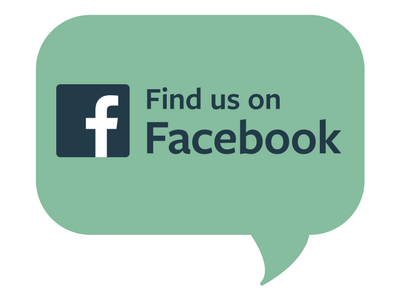 We're chatting cooking techniques, dessert ideas, and everything in between. If you're already a member, invite your friends to join us too!
Nicole is a self-published author of fiction novels, and a lover of food and spending time in the kitchen with her six children. She lives in coastal Maine where she loves exploring new recipes especially those that can save time, money and wow a crowd.