Maple Old Fashioned Cocktail
Kate Donahue | Food Babbles
This maple old fashioned cocktail will make you so happy for the snow outside. Especially because you're boozy warm inside!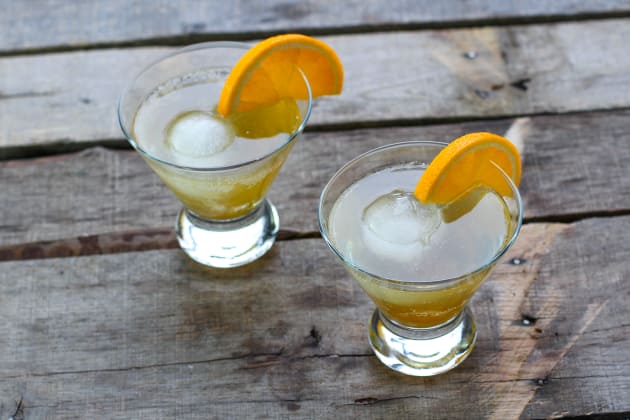 I'm not gonna lie. I'm a gal who really enjoys a good cocktail. No, I'm not a lush by any means, but I appreciate a well-made cocktail and enjoy leisurely sipping on one while out to dinner or during a special occasion with family or friends.
If that cocktail is a spin off an old classic and is far from basic, even better. The holidays are a time of celebration and merriment. Festive times such as these are usually celebrated with good food, good friends and of course, good drink!
Margaritas are a fun summertime cocktail that makes even the simplest backyard barbecue feel instantly more festive but who says the margarita can't bring a little warmth to these cooler months? When I'm entertaining, I love impressing my guests by spinning off a classic margarita with something a little more elegant like a floral Hibiscus Rose Margarita.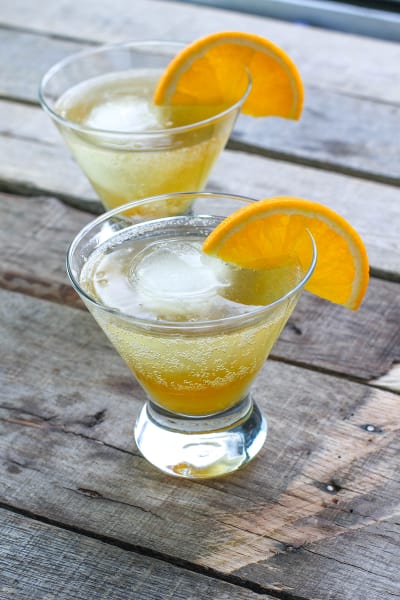 They're always intrigued by the edible sweet candied hibiscus flower that floats in the bottom of this beautiful pink cocktail. Talk about a show stopper! It looks fancy but it's oh so very easy to create without much fuss at all.
Another favorite cocktail of mine is an Old Fashioned. A sugar cube, whisky and bitters together with a twist of orange or lemon peel make a simple, classic cocktail that has stood the test of time. As much as I love the original, I absolutely adore this Maple Old Fashioned even better.
A touch of high-grade maple syrup replaces the sugar cube, bourbon and bitters mingle with more citrus notes thanks to a squeeze of orange juice. Surprisingly, this cocktail is not overly sweet. This Maple Old Fashioned recipe is a worthy spinoff of the classic that is sure to get everyone in a festive mood and ready to celebrate the holidays!
Ingredients
1 ounce Pure Maple Syrup, Preferably Grade A Dark Amber
1 ounce Orange Juice
1/4 ounce Lemon Juice
8 dashes Angostura Bitters
1 Orange Slice, With peel on
1 Vanilla Bean, Split and seeds scraped
Ice Cubes
4 ounces Bourbon
Sparkling Seltzer Water, Chilled
Directions
In a cocktail shaker, add maple syrup, orange juice, lemon juice, bitters, orange slice and vanilla bean.
Muddle orange slice and vanilla bean.
Add bourbon and a handful of ice. Shake well.
Fill an Old Fashion glass half with ice.
Divide mixture in cocktail shaker evenly between two glasses then top with chilled seltzer.
Garnish with an orange slice, if desired.
Recommended
Tags: 12 Days of Cocktails, Cocktails, Easy, Party Food, Holidays, Christmas, Maple, Bourbon