Cinnamon Mocha Frappuccino: A Sweet Summer Cool Down
Kate Donahue | Food Babbles
Deliciously cool and creamy, our Cinnamon Mocha Frappuccino is exactly what you need to beat the heat. And save yourself some cash at the drive-thru!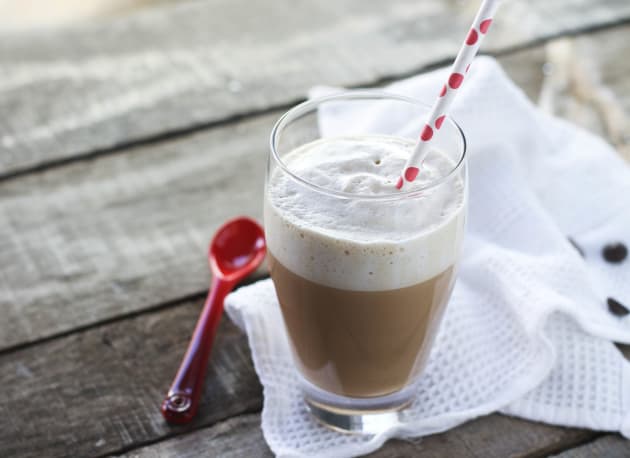 When it comes to coffee, I have a confession to make. I may have a slight problem. Ok, perhaps it's a full-blown addiction. I tend to give more than my fair share of my paycheck right over to Starbucks.
I've always loved coffee but I never really drank a lot of the specialty, foofy espresso drinks. Well, that is until I discovered frappuccinos. I love them and they're a special treat every now and then. But then I discovered just how easy it was to make my own right at home.
This Cinnamon Mocha Frappuccino is a breeze to throw together and takes all of about 5 minutes. A whirr of the blender and viola! A homemade frappuccino right in your kitchen.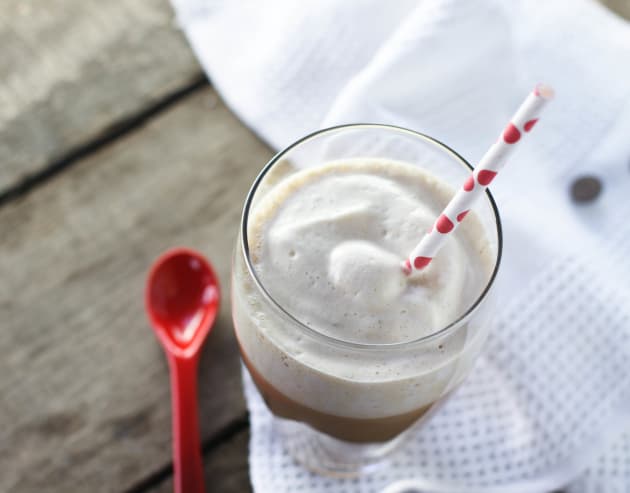 I'll admit I'm not always a fan of the crushed ice/brain freeze aspect of a frappuccino. I love that this blended coffee is also great just served over ice. If you want to really amp up your frappuccino experience to full octane, just like your favorite coffee shop, then top it off with whipped cream, a drizzle of chocolate syrup or a sprinkle of cinnamon.
Blended with crushed ice, served over ice, whipped cream or not, this Cinnamon Mocha Frappuccino recipe is a sweet treat that you can have any day of the week.
Ingredients
2 fluid ounces Espresso Coffee
1/4 cup Dark Chocolate Chips
2 tablespoons Granulated Sugar
1 teaspoon Ground Cinnamon
3/4 cup Milk
1 1/2 cups Ice Cubes
Whipped Cream, for garnish
Directions
In a small bowl, stir together the coffee, dark chocolate, sugar and cinnamon until chocolate has melted.
In a blender, blend together the coffee chocolate mixture, milk and ice for 30-45 seconds.
Pour into a glass and top with whipped cream, if desired.
Notes
You may substitute 3/4 cup double strength brewed coffee for the espresso.
I used Vietnamese Cinnamon, which is a stronger flavor. Use the cinnamon you love best.
A drizzle of chocolate sauce or a sprinkle of cinnamon would be tasty too!
Tags: Coffee, Drinks, Frozen Drinks, Chocolate, Blender