This dish has it all.

The creamy deliciousness of Alfredo sauce.

The healthy addition of spinach.

And bacon! You can't go wrong with bacon.

Let's make Shrimp Spinach Bacon Alfredo!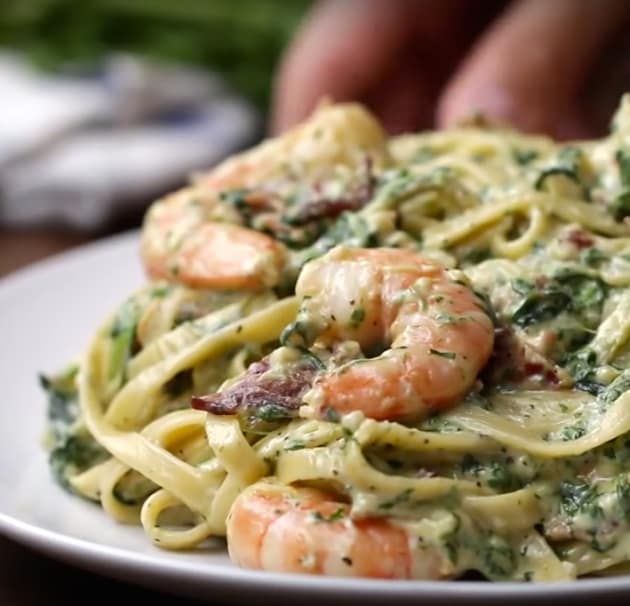 Heat 2 tablespoons oil over medium heat in a large pot.

Cook 4 cloves chopped garlic and 2 pounds of cleaned, deveined shrimp until the shrimp is pink.

 Remove shrimp from heat.

Add 3 cups spinach, 1/2 chopped onions, 2 teaspoons salt, and 1 teaspoon black pepper.

Cook until the onions are translucent.

Pour in 2 cups heavy cream and bring to a boil.

Add 1 pound cooked fettuccine, stir until the pasta is evenly cooked.

Mix in the cooked shrimp, 6 sliced of cooked, chopped bacon, 1 cup parmesan, and 1/2 cup chopped parsley.
Check out the video below for all of the delicious details.

Remove from the heat once the cheese is melted.

Then serve, eat, and enjoy!