Who doesn't love a freshly baked muffin?

And we've actually found a way to make them better with new flavor.

Let's make Bacon Cheddar Muffins!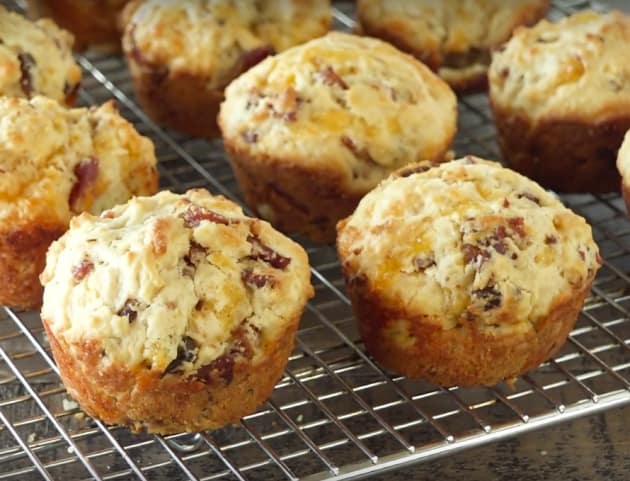 Lay 1 pound bacon out on a baking sheet in an even layer.

Place the baking sheet into a cold oven. Set the temperature to 400 degrees and set a timer for 20 minutes.

After 20 minutes check the bacon and remove when crispy.

Transfer to a paper towel lined plate to drain.

Reserve the drippings and measure out 1/3 cup.

Once the bacon is cool, crumble it.

In a medium mixing bowl, combine 1 large egg, 3/4 cup milk, 1 and 3/4 cups flour,  1/4 cup brown sugar, 1 tablespoon baking powder, and bacon drippings.

Stir until combined. There will still be some lumps.

Stir in the bacon and 2 cups shredded cheddar cheese until evenly distributed.

Divide the batter among a lightly greased muffin tin.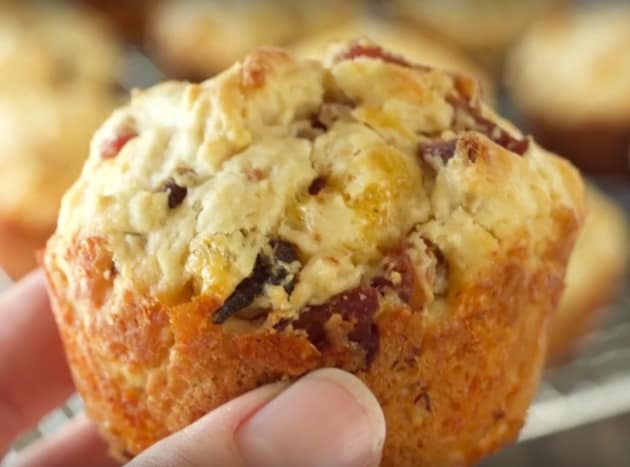 Check the video below to see all of the delicious details.

Bake at 400 degrees for about 15 minutes, until golden brown.

Remove the muffins from the pan.

Then cool or eat warm and enjoy!