Some people love chocolate.

Some people love peanut butter.

But we believe that peanut butter and chocolate belong together.

To prove it, we found this recipe for these insanely delicious Brownie Peanut Butter Cookies!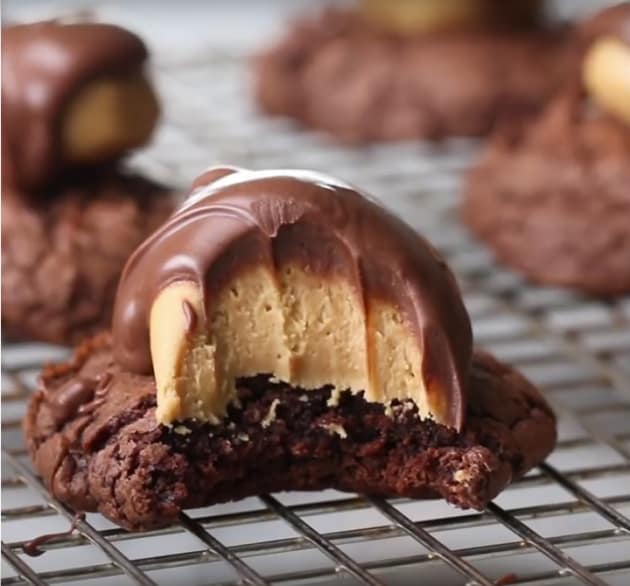 So preheat that oven to 350˚F and let's get started.

Grab a large bowl and add 1 box of brownie mix, 1 egg, 1/4 cup of melted butter, 4 ounces of cream cheese and mix it all together until dough forms.

Scoop the dough into balls and place on a cookie sheet. Bake for 10 to 12 minutes.

Now let's work on that peanut butter!

Mix 3/4 cup powdered sugar into 3/4 cup peanut butter. Once the ingredients are combined, form the dough into 1 inch balls and place in the middle of each chocolate cookie.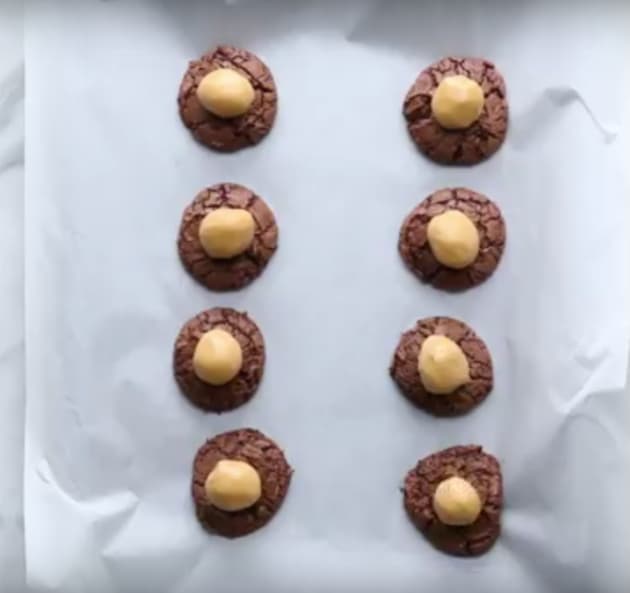 Move the cookies to a wire rack and let cool.

Then melt 6 ounces of chocolate in the microwave and pour a spoonful over the peanut butter balls.

We warn you, these cookies might just be addictive they're so good.

Watch the video below for all the details and enjoy!