Salad Leaves
Amber Bracegirdle | Bluebonnet Baker

Not sure which salad leaves would go best with the meal you're preparing? Here we take a look at the different varieties and how they compare in terms of flavor
Salad is both versatile and delicious, either making a perfect side dish for your main meal or - with a few extra ingredients - the main meal itself!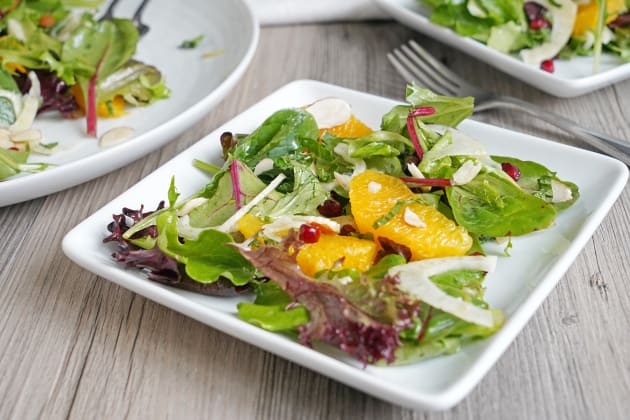 Building a salad can be really fun as you can get as creative as you like and try out all kinds of combinations. The first step in building your salad is knowing which salad leaves are best to use, so this article focuses just on that!
Varieties of salad leaves
Salad leaves can add texture, color and flavor to the finished dish. Let's look at some lovely leaves you can include in your next salad, but be sure to always rinse well before using.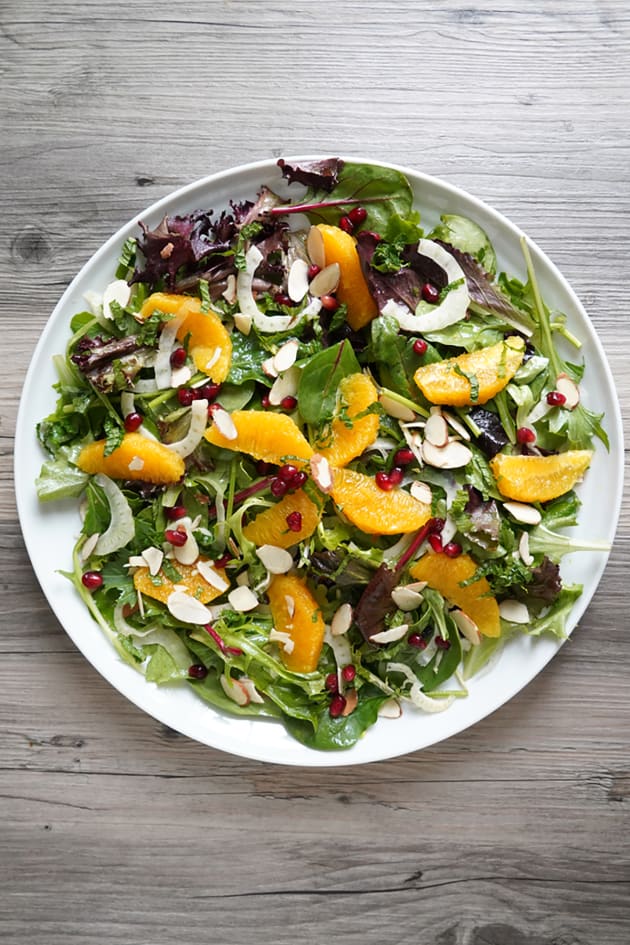 Red leaf lettuce: If you want to add a pop of color to your salad, these leaves are great as they have red tips - even though they are actually a type of green leaf lettuce.
Green leaf lettuce: The leaves of this lettuce type are ruffled and are often used in burgers.
Romaine lettuce: These crisp, long leaves provide a nice crunch to salads and even lend themselves well to being grilled or charred if you want an extra depth of flavor. You often find this lettuce variety used in Caesar salads.
Butterhead lettuce: The heads of this kind of lettuce resemble a rosette offering delicate and soft leaves that feel like butter.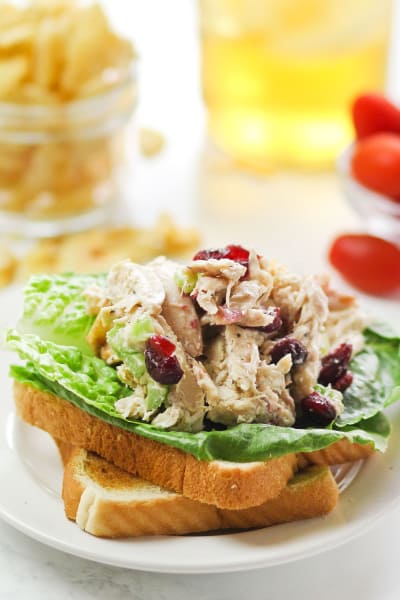 Iceberg lettuce: Whilst romaine adds a crunch from the stems, iceberg lettuces are completely crunchy with no soft parts. This lettuce is often used a base for a wedge salad.  
Mache: Also known as lamb's lettuce or corn salad, these leaves are tiny and may remind you more of a microgreen rather than a lettuce leaf. They add a nutty flavor to your salads.
Arugula: These leaves offer a slightly peppery flavor which makes them popular in a range of salads. They can even be used as a pizza topping.
Watercress: Another peppery leaf variety, watercress are short, little leaves that have a very fresh taste.
Mesclun: This mix of greens combines several types of leaves, usually those that are young. Herbs are sometimes included.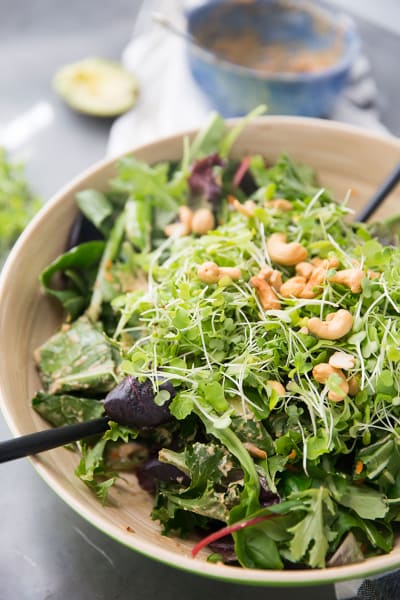 Chicories: These leaves are sturdy and tend to have a bit more of a bitter flavor; they can vary in color as well as appearance, as some are loose leaves whereas others are tightly packed on a head.
Belgian Endive: These leaves are broad, with a scoop-like appearance. You will see these sometimes dotted around the edge of a salad to make it look attractive. 
Frisee: These leaves are thin and slightly curly, which adds a nice texture to your salad.
Radicchio: These leaves are distinct in their appearance with a deep red leaf and white veins. They are classed as a type of chicory but are considered to be the most intense kind.
Escarole: At the center of these leaves is a heart that is yellow in color and tends to be juicy yet bittersweet. The larger leaves are more bitter.
Curly Endive: These leaves have a jagged ends and offer a bitter flavor that balances nicely with sweeter leaves.
Salad recipes to try...
Tags: Salads, Quinoa Salads, Kale Salads, Lettuce, Arugula