The Pioneer Woman Recap: Working Calves at Tim's
Emily Caruso | Jelly Toast

The Pioneer Woman aired a fresh episode this week. Read on for a rundown of what was cooked.
There isn't a lot that I enjoy more on a cool Saturday morning than checking in with Ree to see what's happening on the ranch. Add a cup of coffee to that scenario and I'll be a happy camper.
It's been a while since we've seen a classic Ree tailgate lunch so today she's packing up her pickup to deliver lunch to all of the hard workers on the ranch. While the cowboys are working calves at Tim's, Ree is in the kitchen cooking up a storm of tailgate recipes, all of which would be great for football season.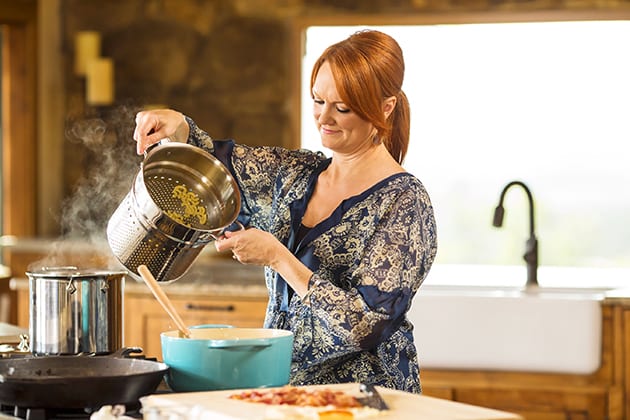 True to form, Ree is starting out this tailgate menu with dessert: two different kinds of Dump Cake. Don't let the name fool you, dump cake is amazing! Easy and delicious, these are definitely recipes that you want in your back pocket. The two kinds that Ree is making are Cherry Pineapple and Peach. Now, as the name suggests, there is very little work involved in this cake other than dumping ingredients into a pan.
In one disposable cake pan, Ree dumps a can of cherry pie filling and crushed pineapple and the other pan gets a can of peaches. Over each pan she sprinkles a bag of cake mix and covers the top with pats of butter. The cakes get backed in the oven  until the cake is nice and golden brown.
As someone who grew up eating dump cake, I couldn't be happier to see these simple cakes in the spot light.
The main course of this tailgate lunch is Spicy Baby Back Ribs. The trick to these ribs is the sticky, spicy sauce that Ree made to both marinate and baste the ribs in while they're cooking. The sauce is made with brown sugar, soda (Ree calls it pop, which I love), chipotle peppers in adobo sauce, brown mustard, white vinegar and minced garlic. R
Ree marinates the ribs over night in this sauce and then before baking them slowly in the oven, basting them with the remaining sauce every hour or so. Ribs can be very intimidating but this easy oven baked rib recipe makes cooking ribs at home extremely accessible.
Next up is Ree's Twice Baked Potato Casserole. This recipe is just like what it sounds, all of the makings of decadent twice baked potatoes including bacon, butter, sour cream, green onion and lots of cheese mixed together and spread into a casserole dish, instead of being scooped back into potato skins.
I love the idea of having all of that gooey potato goodness without the tedious step of refilling potato skins. You could add whatever ingredients and flavor add-ins that your family likes to make this potato recipe your own.
Roasted Green Beans with Bacon will provide a little bit of green vegetable to this lunch. This is a simple recipe where Ree places green beans, chopped onion, a touch of oil, salt and pepper and quite a bit of diced bacon onto a large rimmed baking sheet and roasts them until tender and caramelized. The combination of green beans and bacon is spot on and would be a great Thanksgiving recipe, as well. 
To round out this giant tailgate spread, Ree is making Slow-Roasted Jalapeño Corn. She starts by removing the kernels off of 36 cobs of corn. Yes, honestly 36 ears of corn - she is cooking for a crowd! The corn goes into a large roasting pan before she adds butter, cream, thinly sliced jalapeños, garlic, paprika, salt and pepper.
The corn gets roasted slowly until all of the flavors are blended together and the corn is fragrant and tender.
After that, Ree packs up her truck with the piles of baking dishes and heads out to the ranch. After a long morning of working calves, her family is ready to dig into this tailgating feast. The kids get especially excited when cans of whipped cream get pulled out to go with the dessert. Although from the looks of it, not much makes it onto the actual dump cakes.
And while most of us don't have ranches and crews that need tailgate lunches delivered, all of these recipes are great for travel and would fit perfectly into any tailgate party.  
Thanks for reading - and remember to visit our section of Pioneer Woman recipes today!
Planning a dinner party and need some inspiration?
How about looking for a new slow cooker dinner idea?
We've got you covered in our ever-growing Facebook group! If you're not a member yet, why not?!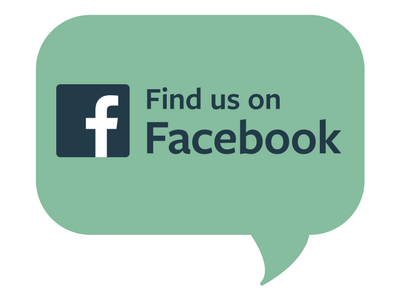 We're chatting cooking techniques, dessert ideas, and everything in between. If you're already a member, invite your friends to join us too!

Tags: The Pioneer Woman, Cooking Shows