Pioneer Woman Recap: Pet Parade
Emily Caruso | Jelly Toast

There was a pet parade on Pioneer Woman this week. Meaning what, exactly? Find out now!
Calling all animal lovers! This week's Pioneer Woman is just for you. 
Ree has been invited by her BFF Hyacinth to participate in a community Pet Parade to celebrate the local school children's reading accomplishments. What pets have to do with reading, I'm not entirely sure but it does seem to be a great reason to celebrate…with pets!
Ree and Charlie are heading to the parade, but not before whipping up a huge spread of food for all the kiddos attending the party.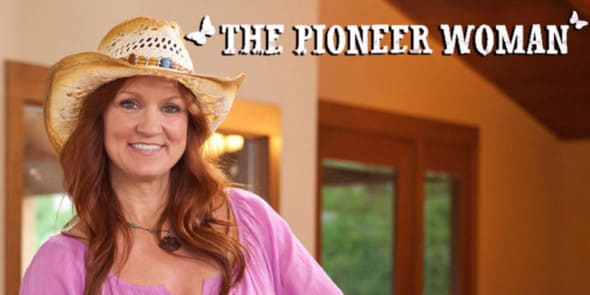 No outdoor picnic-type party would be complete without some good old macaroni salad. Ree is making her version which is a Mexican Macaroni Salad that is full of macaroni, black beans, red onion, tomatoes, grilled corn, green onion and olives. Ree makes dressing out of salsa, sour cream, mayonnaise, cumin, salt and pepper and pours it over the giant bowl of macaroni salad.

This is an easy, but flavorful twist on a summer classic.

For a great on-the-go dessert, Ree is making a batch of Brown Sugar Oatmeal Cookies. These cookies start with a bunch of dark brown sugar that gets creamed with butter. The dark brown sugar is the trick to these cookies, giving them an intense caramel flavor and a soft, chewy texture.

Eggs, flour, oats and baking soda get attend to the batter before they are baked. These cookies look very unassuming, but based on the copious amounts of brown sugar and oats, they're bound to knock your socks off. 

Roasted Lemon Chicken Legs are the perfect picnic food and Ree is making a huge batch for this Pet Parade. Into large zip top bags, Ree is adding chicken legs, lemon juice (as well as the squeezed lemon halves), salt, pepper and garlic. The chicken gets marinated in this mixture for a few hours before being roasted in the oven on large rimmed baking sheets. The finished chicken legs are golden brown and crispy.

To round out her contribution to the Pet Parade picnic, Ree makes an intriguing Watermelon Pico de Gallo served with crispy corn chips. It's made from chopped sweet seedless watermelon, diced red onion, a variety of colors of bell pepper, spicy jalapeño and cilantro. She dressed the watermelon pic de gallo with some lime juice and salt. What a creative sweet and spicy combination.

It's finally time for the Pet Parade and Ree and Charlie head off to Tulsa with a truckful of food in tow. This pet parade looks like a crazy amount of fun with prize winning categories like, "Best Dressed Pet" and "Ugliest Pet". The pets are adorable and the food looks like a pretty fantastic picnic spread.

It's not uncommon to see animals take front and center of an episode of PW, but it's quite entertaining to see an episode full of dogs, turtles and birds as opposed to the usual horses and cattle. Now I'm off to try that fabulous watermelon pico de gallo recipe!

Thank you for reading and remember to visit our section of Pioneer Woman recipes!

Tags: The Pioneer Woman, Cooking Shows