The Pioneer Woman Recap: 16 Minute Meals from Around the World
Emily Caruso | Jelly Toast

We're back with a new review of The Pioneer Woman. Find out wha she whipped up this week.
The Pioneer Woman is back this week with an episode full of quick meals from around the world.
Ree often cooks up Tex-Mex recipes and an Italian inspired dish or two, so this episode is quite different from her usual fare. In this episode, Ree is cooking up an Indian recipe, a Thai recipe and one slightly more common Italian recipe.
As a thank you to her BFF Hyacinth for giving her daughter Alex a ride home from Tulsa, Ree is whipping up a big pot of Mulligatawny soup. This soup has chicken and fantastic Indian flavors and Ree's quick version looks easy and delicious. It starts with melted butter, garlic, onion and diced chicken breast.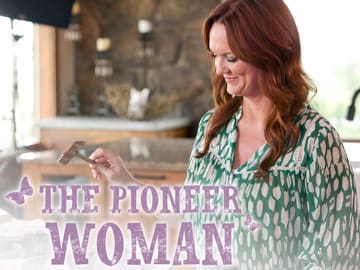 The cooked onions and chicken get a sprinkle of flour for thickening and a generous amount of curry powder for seasoning. Chicken stock and half and half create the base to the soup.
To finish it off, Ree adds brown sugar for a touch of sweetness and a bunch of diced Granny Smith apple. Ree is taking this creamy, sweet and spicy soup along with some store bought Naan bread to Hyacinth, who is thrilled to have a little something different to eat for dinner.
Next up on Ree's speedy trip around the globe, is her version of Thai Beef and Peppers. It starts with a simple sauce/marinade combination made with low sodium soy sauce, brown sugar, dry sherry, chili paste, garlic, grated fresh ginger, lime juice and a bit of corn starch to thicken.
Then, Ree slices up a flank steak into incredibly thin pieces and pours over one quarter of the sauce mixture. The beef sits in the marinade while she sautés up some sliced onions, red bell pepper and jalapeño peppers. The peppers and onions get removed from the skillet and the beef gets added and cooked very quickly. Once the beef is cooked, Ree add the veggies back in along with the rest of the sauce.
The sauce becomes thick and coats all of the meat and veggies. To finish it off, she adds some cooked rice noodles, a squeeze of lime and a sprinkling of red pepper flakes. I love the looks of this quick and easy stir fry!
To finish up this speedy recipe episode, Ree is making Chicken Piccata for a lunch meeting with her mother-in-law. This also means that we get a bit of an update on 'The Building' which is been a quasi mysterious project that Ree and Ladd have been working on for several years.
It turns out that the building will be used for ranch offices and a deli. A deli! I would definitely go all the way to Pawhuska to check out PW's deli.
The Chicken Piccata recipe starts with cooking up some linguine and pan frying some simply dredged chicken breasts. After the chicken is cooked and removed from the pan, Ree whips up a simple, but decadent pan sauce with garlic, white wine, chicken broth, lemon juice and a bit of cream. Piccata wouldn't be piccata without capers, so those go in at the end and the sauce gets spooned over the golden brown chicken breasts. To dress up the linguine noodles, Ree tosses them in a second skillet full of melted butter.
Some lemon zest and parsley get stirred into the warm, buttered noodles. This recipe looks classic and fabulous. I love that Ree doesn't try to reinvent the wheel with this one and just shows that a classic dish can be put together quickly and easily.
We can all use a little speed in the kitchen every now and then, and I love Ree's quick ideas and recipes. So, instead of making a grilled cheese on a busy night, I'll be trying my hand at that Mulligatawny soup. I'll be dreaming about that apple and curry combination until it makes an appearance in my kitchen.
I'm hoping for another 16 minute meal episode in the near future!
Are you tired of the dinner routine?
Stuck in a rut or looking for fun new recipes to try?
Our Facebook Group is growing every day! If you haven't joined yet, we invite you to come check it out and join the fun.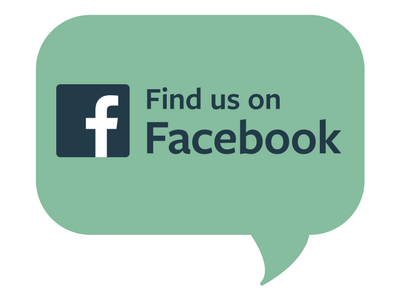 You can ask for recipe ideas, talk about cooking techniques, or get help figuring out the right new pan set for you. If you've already joined, invite a friend along!

Tags: The Pioneer Woman, Cooking Shows