Le Creuset 5 Qt Braiser Review
Shaina Olmanson | Food for My Family Updated
The Le Creuset 5 Qt braiser is large enough to cook for a big family at once. From stovetop to oven to table, this is one beautiful piece of cookware.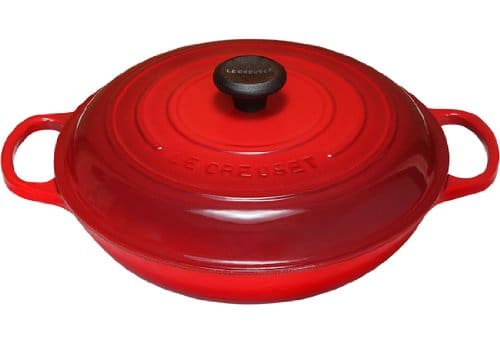 This is my first Le Creuset piece, so I was a bit giddy when the box arrived. My sister has a few of their French ovens that I have coveted for some time and use each chance I get when cooking at her house (and sometimes even have her lug to mine when we're cooking together here). However, this is the first time my own home has been graced by the beauty that is Le Creuset.
The first thing I noticed was how well it was made in comparison with my other items of similar use. It's heavy, smooth, and everything fits together securely. The lid, for example, sits in the inside lip of the pan like a glove, which adds a sense of security when you're moving liquids around from stove to oven or vice versa. There is no question about stability here. This unit is quite heavy, making it a bit unwieldy when full of liquid, but that is also the nature of the beast. Like I said, the secure-fitting lid helps alleviate any concerns about it slipping. The heavy and sturdy cast iron makes for an unparalleled cooking surface: one that heats and cooks evenly and retains that heat well, making it ideal as a serving vessel.
Because this is a large item, storage can be difficult. However, the attractive qualities and stunning colors of Le Creuset's cast iron enamelware make them perfect for displaying on open shelving or on the stovetop itself. They definitely become statement pieces in your home.
The new Palm color is gorgeous. I may be biased because both my site design and my kitchen boast this color, but the soft and yet still bright green is one of my favorites. It's a nice, soothing green that remains lively and brilliant. I would gladly add more pieces in this collection to coordinate in my kitchen.
Included in the package:
(1) 5-quart cast iron enameled braiser
(1) cast iron enameled lid with composite knob
Pros:
li>Heavy-bottomed, cast iron provides for even heat distribution.
The enamel is chip and stain resistant, making for easy clean-up.
The entire unit is oven safe to 500ºF.
Comes with a limited lifetime warranty.
Is a gorgeous display piece.
Cons:
Heavy when full.
Large when considering storage.
Are you tired of the dinner routine?
Stuck in a rut or looking for fun new recipes to try?
Our Facebook Group is growing every day! If you haven't joined yet, we invite you to come check it out and join the fun.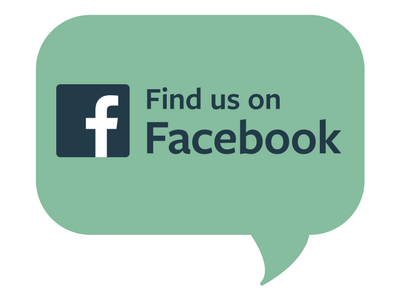 You can ask for recipe ideas, talk about cooking techniques, or get help figuring out the right new pan set for you. If you've already joined, invite a friend along!

Tags: Le Creuset, Product Reviews, Braised, Braising