Le Creuset Stoneware Petite Pumpkin Casserole Review
Casey Barber | Good. Food. Stories. Updated
Le Creuset Stoneware Petite Pumpkin Casseroles are possibly the cutest thing to grace your Fall table. Guests won't be able to resist them.
Brains and beauty: these Le Creuset Petite Pumpkin Cocottes aren't just awwwww-inducing, they're incredibly versatile and functional in the kitchen. Their adorable pumpkin-themed design inspires thoughts of cooking hot soups, hearty stews, savory stuffings, rich bread puddings and fall desserts—all of which can be cooked or baked in these 12-ounce dishes.
Made of ceramic stoneware, each casserole dish heats evenly in the oven up to 500˚ and retains that heat, insulating the food inside so you can serve directly from oven to table. If you want to store extra servings for later cravings, the individual cocottes are freezer-safe (just make sure to bring them to room temperature before reheating in the oven or microwave, or under the broiler).
The glazed, naturally nonstick interior is as sturdy as expected: you can use any utensils on it without fear of scratching, and the whole thing—casserole and lid—can be tossed into the dishwasher for quick cleanup.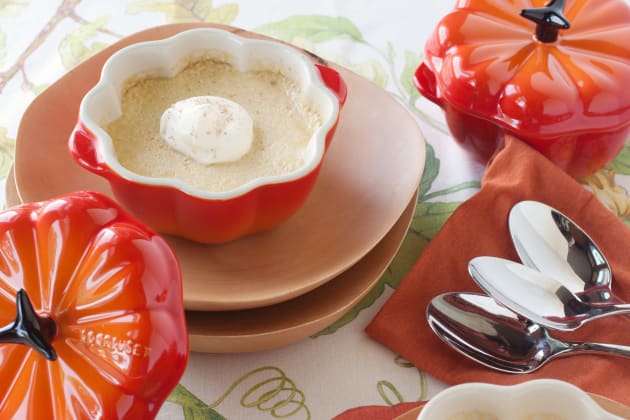 Be aware, though, that because the dishes are stoneware through and through—they don't contain an interior layer of cast iron like Le Creuset's larger, heavier Dutch ovens — the Petite Pumpkin Cocottes can't be placed directly on a stovetop burner for cooking. They'll crack if you do that, and then you'll be sad. However, because the casseroles don't incorporate any cast iron into their design, they're much more lightweight that the Le Creuset you're used to: if you happen to drop one on your toe, you probably won't require a trip to the emergency room.
Or, you know, if you just want to use the pumpkin cocottes for storing Halloween candy or garlic to ward off vampires, it's a pretty darn cute dish for that too!
Don't miss Casey's Maple Pots de Creme recipe, perfect for serving all Autumn long in these adorable stoneware pumpkins!
Pros:
Lighter than cast iron cookware
Freezer, oven, microwave, and dishwasher safe
Signature enameled interior is naturally nonstick and easy to clean
Cons:
Lid doesn't seal tight – more decorative than functional
Not stovetop safe
Planning a dinner party and need some inspiration?
How about looking for a new slow cooker dinner idea?
We've got you covered in our ever-growing Facebook group! If you're not a member yet, why not?!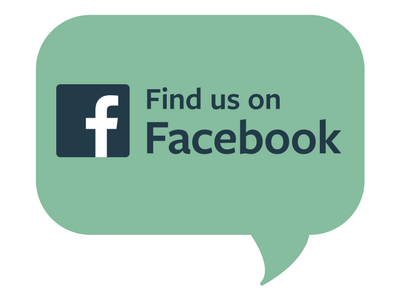 We're chatting cooking techniques, dessert ideas, and everything in between. If you're already a member, invite your friends to join us too!

Tags: Le Creuset, Casseroles, Product Reviews