Iron Chef Tournament of Champions: Garces vs. Forgione!
Emily Caruso | Jelly Toast Updated
The Iron Chef Tournament of Champions turned its attention this week to Garces vs. Forgione. Read on for a rundown.
This week's episode of Iron Chef America: Tournament of Champions pairs up two more of the newer American Iron Chefs.
Last week Zacharian and Guarnaschelli went head to head in the first battle of this tournament, with Zacharian coming out on top. In this second of two first round battles, Iron Chefs Jose Garces and Mark Forgione go at itt in Kitchen Stadium. These are two of the lesser known Iron Chefs (at least to me) but the winner of this round will go up against the powerhouse of an Iron Chef: Morimoto. On to the battle!
Iron Chefs: Jose Garces and Mark Forgione.
Judges: Adam Fleischman, Donatella Arpaia & Simon Majumdar.
Secret Ingredient: Peanut Butter & Jelly aka: PB&J.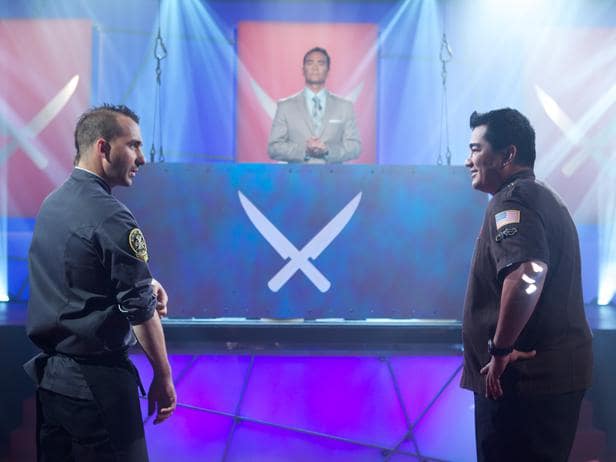 First Dish
Iron Chef Mark Forgione serves up a Banana Bacon and Jelly Sandwich. The sandwich recipe is made with an unusual mint and black pepper jelly and a peanut butter that is made with duck liver mousse. He serves the entire dish with some orange milk and nacho cheese chips.
Jose Garces whips up a Strawberry Gazpacho with a Black Pepper Peanut Butter Croquette served right in the center of the soup.
Both dishes fall flat with the judges, which does not come as a surprise to me. Mark Forgione packed so many odd flavors into his plate, and Donatella wasn't pleased with the orange notes he added to the milk, not to mention his side of 'nacho cheese' chips. While it's reminiscent of childhood, she delivers the jab of having more mature palettes now, so perhaps this isn't a great choice. Garces' gazpacho was an overall failure with none of the judges being happy with the flavor or texture. Simon at least liked Garces' croquette, although admitted it had an odd flavor.
Culinary Curveball: The Chairman gives the Iron Chefs a variety of funky plastic straws to incorporate into the preparation of the remainder of their PB&J meal. It seems like a milkshake would be an easy and delicious way to incorporate these straws. Come on, a PB&J milk shake? That would be awesome! Well, I guess this is why I'm not an Iron Chef. Garces decides to make jelly noodles by molding jelly into the straws - a very out of the box idea. Forgione is making little straw shooters with the elements of a PB&J layered inside the straw.
Tasting
Iron Chef Forgione is taking the judges around the globe with his various PB&J interpretations. Up first is a PB&J Spring Roll. The judges are beyond happy with this dish and commend him for his use of the ingredients, but showcasing how it can be used around the world. This is especially good after his flop of a first dish.
Next up is a PB&J Scallop and Truffle Sandwich inspired by French cuisine. Donatella is not loving the peanut butter recipe element, and appears to be forcing herself to eat it. Simon on the other hand loves how the peanut butter adds a sweet element at the end.
Forgione moves on to a Spanish application with his PB&J Ribeye with Romesco. This is some rare but decadent grilled steak that the judges are very pleased with. Forgione returns to the USA for his last dish which is a Peanut Butter Jelly Sorbet and Milk Panna Cotta. This is the dish where he incorporates the culinary curveball with his little PB&J Straw shooters.
Donatella was pleased with the playfulness of the culinary curveball element, but both Donatella and Adam are put off by the texture of his panna cotta. Overall, this seemed to be a great improvement over his first dish, yet still shaky at points.
Iron Chef Garces describes his cooking strategy as using different culinary techniques to explore the secret ingredient. He presents to the judges Jelly and Calamari Noodles with a Peanut Dressing. Donatella is floored by how much she loves the dish and his uber creative use of the culinary curveball to form the strawberry jelly noodles.
Simon is also loving the 'slurp' factor that the noodles have. Much improved over Garces' sloppy gazpacho. Next up is a Pork Trotter (pigs feet) Stew with Peanut Butter Sauce. The judges love this dish, but Donatella questions the absence of a sweet jelly element in this dish.

And now Garces throws caution to the wind. He decides to serve up not one, but two entire dessert courses. His first dessert recipe involves PB&J Macarons. With French Macarons being all the rage, these are a very timely little treat. He also serves his macarons with a Peanut Butter and Banana Creme Brulee and an Adult Strawberry Milk.
Adam is loving the abundance of dessert, Donatella is pretty happy, and while Simon loves everything, he feels it was too much on one plate. Garces' last and final dish is what he calls Peanut Butter & Jelly in Textures, which seems to be a whole mess of elements dabbed and dripped onto a platter. If Simon thought the last one was too much, this seems completely over the top. The judges love it, though, so he seems in good shape.

Final Results
The judges have spoken and the winner is Iron Chef Garces! It wasn't even close with Garces' whopping 79 points over Forgione's measly 66 points. Talk about a smack down. It looks like Garces is in good shape going into his battle against Morimoto, and he'll need this momentum to win over Morimoto's honed battle skills.

Next week's battle we'll have the pleasure of watching Zacharian vs. Symon - two of my very favorite Iron Chefs.
NOTE: Remember to visit our section full of Food Network recipes for more!
Are you tired of the dinner routine?
Stuck in a rut or looking for fun new recipes to try?
Our Facebook Group is growing every day! If you haven't joined yet, we invite you to come check it out and join the fun.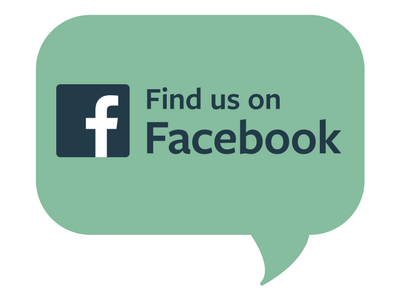 You can ask for recipe ideas, talk about cooking techniques, or get help figuring out the right new pan set for you. If you've already joined, invite a friend along!

Tags: Iron Chef, Cooking Shows, Food Network