The Pioneer Woman Review: "Cowboy Lunch"
Emily Caruso | Jelly Toast

The Pioneer Woman is back! And we're back with another review of this Food Network hit.
Well, it's Saturday and you know what that means: We're back with Ree at her jaw-droppingly beautiful ranch ready to dive into some good old fashioned comfort food. And comfort food is truly what it's all about today. Ree is whipping up a big Cowboy Lunch for her clan of cattle workers. Kids included.
Ree gets things started with dessert, and boy, she is not messing around. She starts things off by throwing together a Peach Cobbler. According to her, cobbler is a cowboy favorite. I think it might be an 'anyone' favorite. She takes some help from frozen peaches because they're off season and she's in Oklahoma. Not a good combination for getting your hands on some fresh peaches. I have no problem with that.
She tosses her frozen peaches with some sugar and dumps them into a buttered dish. Then she  mixes up the cobbler topping ingredients with flour, baking powder, and the usual dry ingredient stuff. I love that she counts out loud when she's scooping her flour. I do that, too, Ree. I think I have a faulty short term counting memory anytime I need to count past three.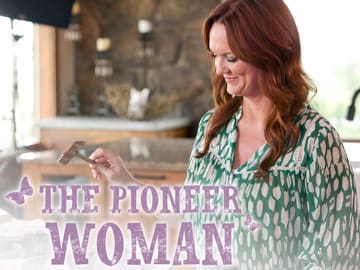 Anyway, she cuts some butter and shortening into her dry mixture and then mixes up some wet ingredients in another bowl. The wet ingredients get poured into the dry and stirred up to form a sticky dough. She actually then just pinches small pieces of it and places it over the peaches forming a 'cobble stone' style top. Apparently there are several types  of cobblers ranging from a pie crust top to more of a cake style baked dish. It seems to me that this 'cobble stone' style dessert is probably the traditional method.
I'm by no means a cobbler expert, but this looks amazingly delicious. Why does she always start with the dessert? She's killing me, here.
Luckily, we take a bit of a break and talk about 'working cattle.' I still have no idea what it means. I have watched this show for several years and this task is still a complete mystery. 'Working cattle' appears to involve riding around on horses, herding a bunch of cows, and administering some sort of vaccinations. Branding may also be involved. I'm not quite sure, but it looks tiring. Especially when you see the ten year old kids trying to put a sleeper hold on a calf. It's actually rather amusing but it's no wonder they need a crazy big lunch. And speaking of crazy big lunches... 
Ree begins her side dishes with a Cheesy Hash Brown Casserole. And of course, this means starting with bacon. Why wouldn't it? After she fries up several strips, she adds some butter to the pan, because she's obviously trying to make my head explode. I'm hungry, can you tell? Well, then she throws some onions, poblanos, jalapenos and some other peppers that I lost track of. That is going to be one zesty (read: spicy) casserole.  The peppers get all stirred around and roasty.
Mmmm...roasty...I need me some peppers, ya'll.
She then takes some more help from the freezer with some frozen hash brown potatoes. I can't imagine how long it would take to peel and dice potatoes for the crowd that she's cooking for. It seems like there is going to be about 80 people based on the mountain of potatoes she's making. I am pretty sure she used two giant bags of frozen hash browns. Like I said, mountain of potatoes.
She stirs the spuds into all the golden, caramelized onions and peppers, adds some salt and pepper and pours the whole thing into a mammoth casserole dish. Then comes the cheese. Oh, the cheese. She to covers the entire dish with a staggering amount of cheddar and jack cheese. Oh, and remember that bacon she fried up at the beginning? Yeah, that comes back as she crumbles it on top. Bacon as a garnish is brilliant. And then into the oven it goes. *sigh*
We're only two recipes into the show and I might have a heart attack before she's done.
Next, Ree actually brings us, surprise, a vegetable. She's making The Best Green Beans Ever. And what makes these the best ever? More bacon, apparently. I'm pretty sure bacon grease cancels out any actual nutrition that vegetables have. Not that I'm complaining. I don't necessarily turn to Ree for my health food options, but rather my more indulgent, I-will-probably-not-live-to-see-tomorrow kind of meals.
So, these green beans are started by sauteing red peppers and onions in the aforementioned bacon grease. Then she pops in the green beans (fresh this time) and seasons them with salt and pepper. According to her, they are her favorite way to make green beans because they always get eaten. I don't think it's a mystery why that is. The beans are finished off with a touch of chicken stock to help finish the cooking process. And I have to agree, those might be the best looking green beans that I've seen in a long time.
And then we enter into the very last dish of this Cowboy Lunch: Pan Fried Pork Chops. This may be the heaviest lunch I have ever seen. I don't know about you, but my lunch usually involves a PB&J or if I'm feeling particularly fancy, grilled cheese. I know, I know, don't be jealous. We live it up over here at Chez Caruso. But not as much as the Drummond clan, apparently. These crispy pork chops look friggin' amazing! Again, the sheer amount of food she's preparing is crazy. She looks to have at least two dozen pork chops she's frying up.
She starts the pork chops by mixing up a simple but flavorful coating of flour, salt, pepper, seasoning salt and cayenne pepper. Easy peasy. She then dredges the chops in the coating and fries them up in her trusty cast iron skillet. I won't forget to mention that the skillet is filled with oil and butter. Are we surprised? I guess when you're literally wrestling cows all day, you don't need to worry about your girlish figure.
This meal looks insanely delicious. The whole huge group of cattle workers sit down at the Lodge's long wooden dining table and digs into this huge Cowboy Lunch. Her dog even gets in on some pork chop action. Lucky dog. After everyone has stuffed themselves with the Fried Pork Chops, Cheesy Potato Casserole and The Best Green Beans Ever, she pulls out the peach cobbler. As if I could forget about you, you cobbler-y little minx.
I really hope that I can angle myself for an invite for her next Cowboy Lunch. I look decent in cowboy boots but I'm not sure how I would do with the whole 'branding calves' thing. I would be willing to give it the old college try, though. Especially if I had a bowl of peach cobbler waiting for me.
This lunch looks heavenly, although, I do feel like I need to go spend some time on my treadmill just from looking at it. It was worth it.
We'll see you next week, Ree! And remember to follow our link for even more Pioneer Woman recipes!
Are you tired of the dinner routine?
Stuck in a rut or looking for fun new recipes to try?
Our Facebook Group is growing every day! If you haven't joined yet, we invite you to come check it out and join the fun.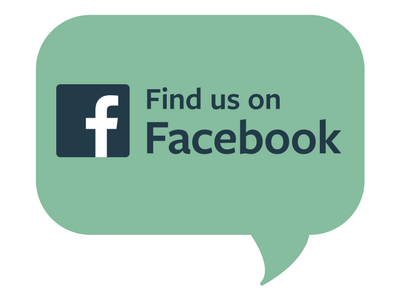 You can ask for recipe ideas, talk about cooking techniques, or get help figuring out the right new pan set for you. If you've already joined, invite a friend along!

Tags: The Pioneer Woman, Cooking Shows, Food Network