How to Make the Best Fruit Salad with Lemon Poppy Seed Dressing
Christine O
Sure, we've had plenty of fruit salad.

But never one quite like this.

Not only is the fruit combination fantastic but the dressing is just the perfect added touch.

So let's make the Best Fruit Salad with Lemon Poppy Seed Dressing!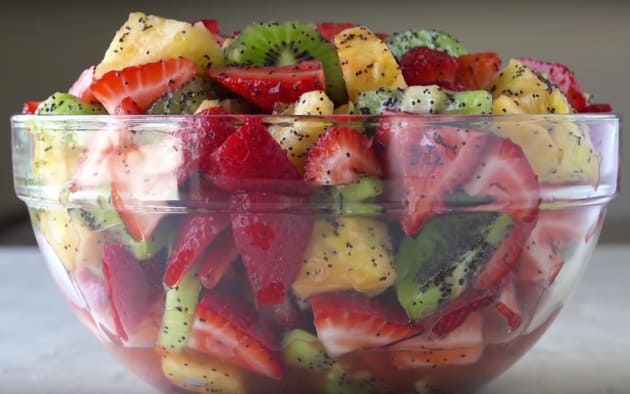 First you'll need to repare the fruits.

Take 1 pineapple and cut into bite-sized cubes.

Watch the video below for just the right technique.

Then you'll need 2 pounds of strawberries.

Rinse them thoroughly, hull them, and cut the big strawberries into quarters, and the smaller ones in half for bite sized pieces.

Now grab 4 kiwis.

Peel the kiwis, then cut into bite-sized cubes.

Combine all the prepared fruit in a large mixing bowl.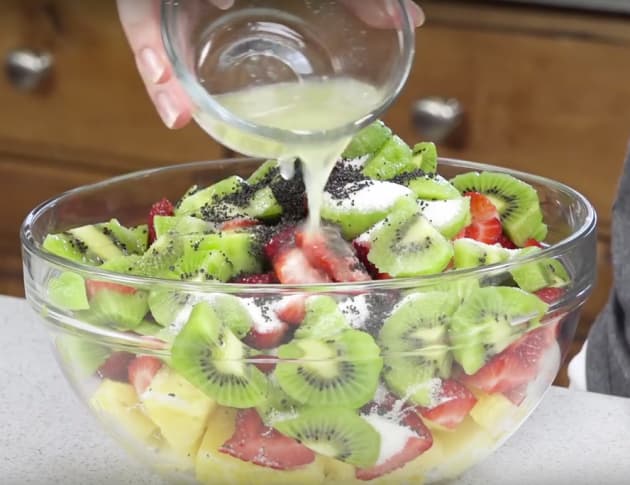 Squeeze the juice of one lemon over the fruit.

Sprinkle 2 tablespoons sugar or honey and 1 tablespoon poppy seeds over and then stir gently to combine.

Chill for at least 30 minutes before serving.

Then eat and enjoy!