Have you tried Starbucks' new Chile Mocha?

Do you love it?

If you want more but don't have the time or budget to run to the store every morning for a cup, we may have the answer.

Let's make a Starbucks' inspired Chile Mocha.
In a small bowl, mix together 1/4 teaspoon ancho chile powder, 1/8 teaspoon paprika, 1/8 teaspoon cayenne pepper, 1/4 teaspoon cinnamon, and 2 teaspoons granulated sugar.

Set mixuture aside.

Into a mason jar with a lid, add 1/4 cup chocolate chunks and add 1/4 teaspoon of the spice mixture.

Microwave uncovered for 30 to 45 seconds, or until the chocolate has melted slightly.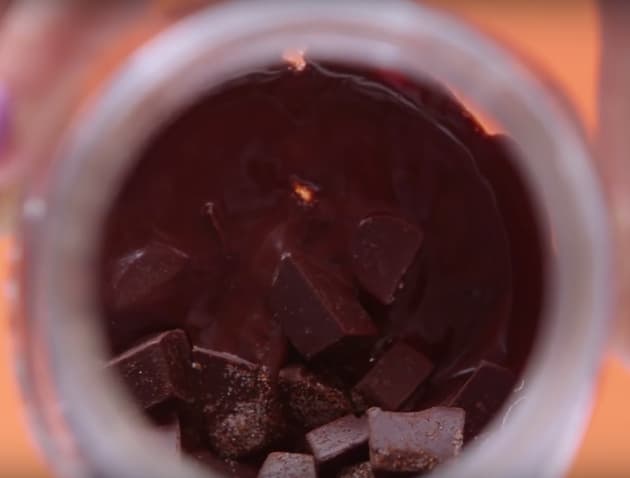 Top with 1/2 cup milk.

Put the lid on the jar. Shake for 60 seconds, or until the milk has foamed up and doubled in size.

Remove the lid and microwave for an additional 30 to 45 seconds to heat up the milk.

Check out the video below for tasty tips.

Pour warmed, frothed milk over 1 tablespoon instant espresso powder mixed with hot water.

Garnish with whipped cream and a pinch of the spice mixture.

Drink and enjoy!
Tags:

Related Videos:

Uploaded by:

Uploaded: