There are times when you'd like some wine with your dessert…and there are times you'd like the wine in it!

Then we've got the recipe for you.

We're combining two of life's most wonderful indulgences.

Red wine and chocolate!

Let's make Red Wine Chocolate Truffles.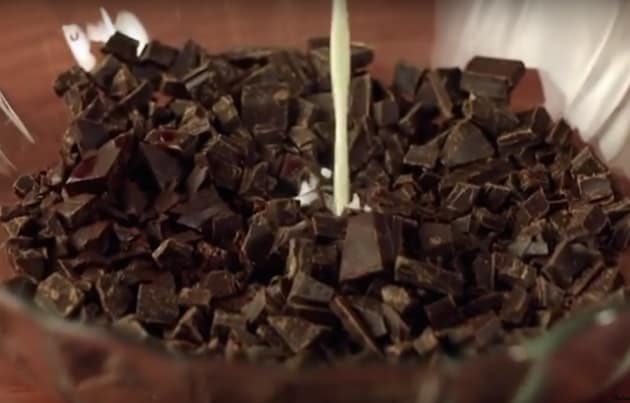 In a saucepan over medium heat, bring 1/2 cup heavy cream to a simmer.

In a large bowl, add 8 ounces of roughly chopped dark chocolate and 3 tablespoons red wine.

If you feel the need to taste test either the chocolate or the wine ahead of time, who are we to judge?

Pour the heated heavy cream over the chocolate and let sit for about 3-4 minutes.

Stir until everything is fully incorporated and smooth.

Cover the bowl and chill for at least 2 hours.

Sift 1/2 cup cocoa powder onto a plate. Plan to get your hands dusted as well.

Using a cookie scoop or small spoon, scoop out chocolate and roll into truffle balls.

Roll the balls in the cocoa and place on a parchment-lined baking sheet.

Chill for about 30 minutes before serving.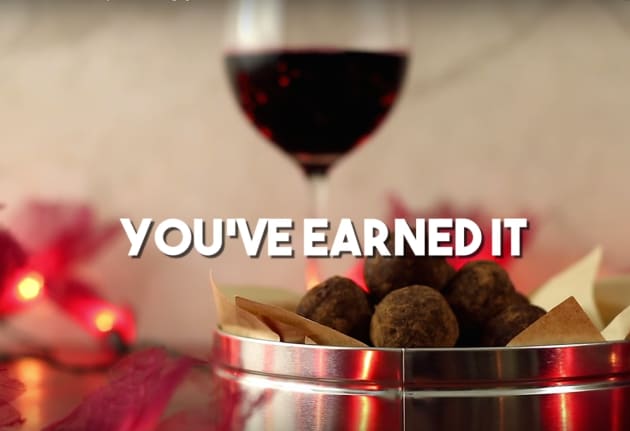 Check out the video below for all the details.

Then enjoy your chocolate and wine!