It's the combination of one of our favorite summer fruits with the comfort of traditional coffee cake.

We're making Peaches and Cream Coffee Cake!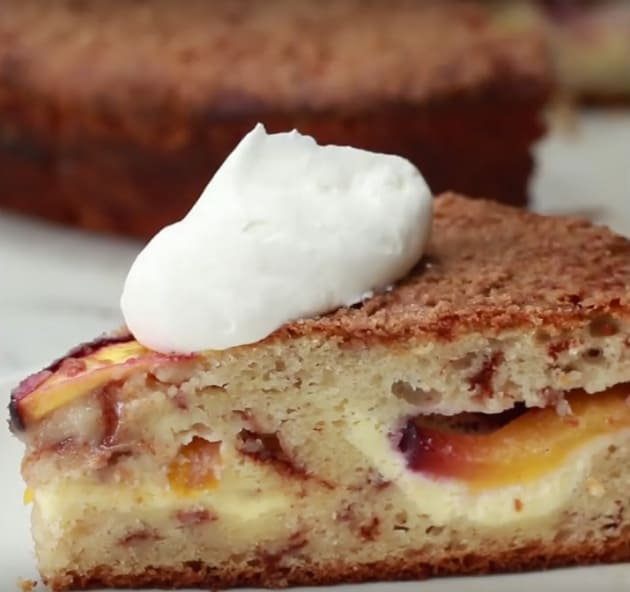 Preheat your oven to 400ºF.

In a medium bowl, mix together 8 ounces of cream cheese, 1/4 cup sugar and 1 egg until smooth, then set aside.

In a separate bowl, mix 2 boxes of cinnamon streusel cake mix and follow the box instructions.

In a buttered cast iron skillet, pour half of the cake batter in and evenly spread it. Then drop spoonfuls of the cream cheese filling on top of the batter and carefully spread it over the batter.

Take 3 thinly sliced peaches and arrange them over the cream cheese filling, then add the rest of the batter.

Garnish the top with leftover peach slices and sprinkle crumble topping if your cake batter includes it.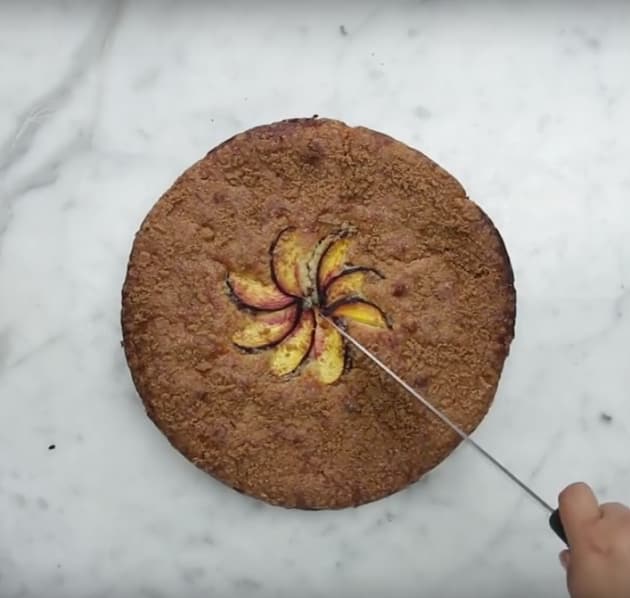 Bake for approximately 30 minutes or until a toothpick comes out clean.

Check out the video below for all of the delicious details.

Use some whipped cream as garnish and enjoy!