Who doesn't love mac and cheese?

It's the perfect comfort food, but not all mac and cheese is the same.

We found this recipe from Terry Crews.

It's creamy, it's cheesy, and it's absolutely delicious.

Let's make Old Fashioned Mac and Cheese!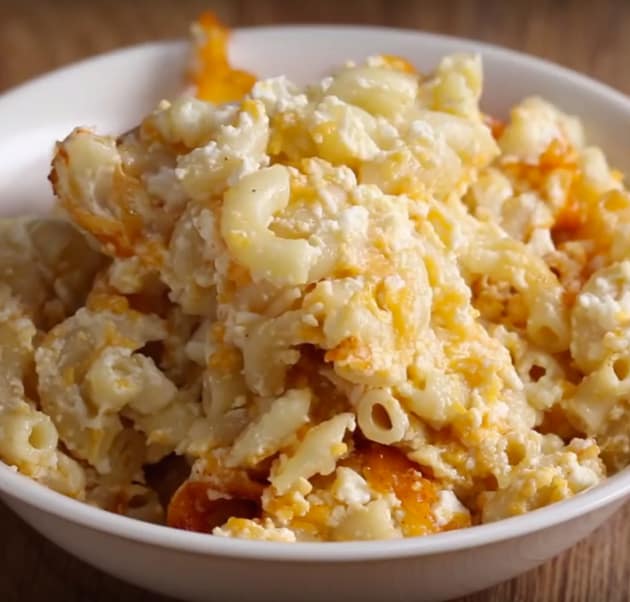 Preheat your oven to 350°F.

Cook 1 package (8 ounces) elbow macaroni until "al dente" according to package directions.

Drain with cold water.

In a bowl, combine 2 cups creamy style (or small curd) cottage cheese, 2 cups shredded sharp cheddar cheese, 8 ounces sour cream, 1 lightly beaten egg, and 1/4 teaspoon salt.

Fold in macaroni.

Then grease a 2-quart casserole dish with coconut oil.

Spoon the mixture into casserole dish and sprinkle with extra cheddar cheese and paprika on top.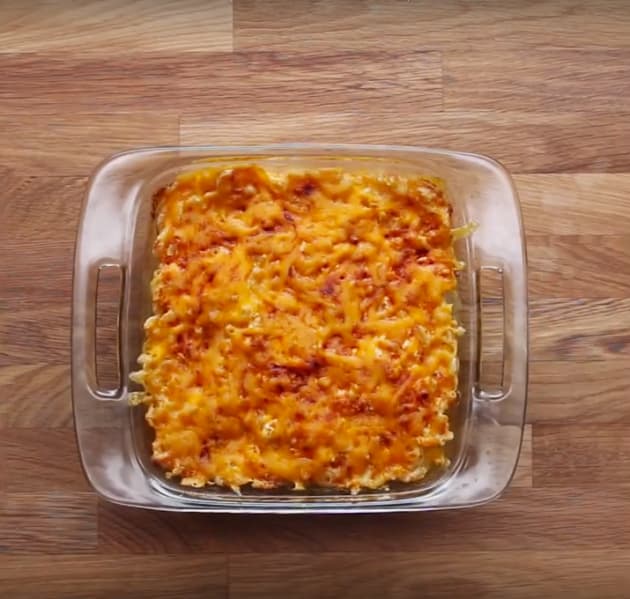 Bake for 45 minutes.

Check out the video below to get all of Terry Crews tips on making this delicious dish.

Then eat and enjoy!
Tags:

Related Videos:

Uploaded by:

Uploaded: