How to Make Incredible Chocolate Covered Ice Cream Bites
Christine O
When it's hot outside, there's nothing better than ice cream.

To be honest, there's just nothing better than ice cream! But we may have found a way to make it even tempting.

Let's make Chocolate Covered Ice Cream Bites!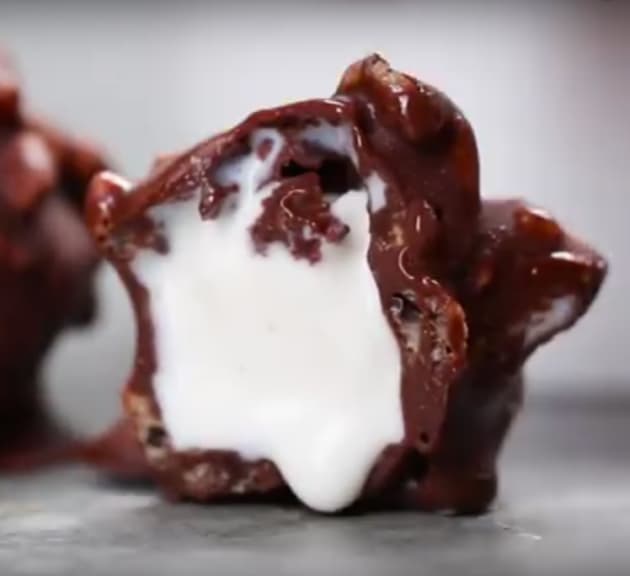 First, pick your ice cream. Any flavor. What's your favorite?

Spread out softened ice cream on a wax paper lined baking tray. Cover with wax paper and press down to evenly spread and smooth.

Freeze overnight.

Remove ice cream from tray, peel off the wax paper and cut into bite size squares.

Return to the freezer until ready to dip.

Microwave 2 cups of Chocolate Chips with 1/2 cup coconut oil for 90 seconds. Stop to stir every 30 seconds or until chocolate is melted and smooth.

Allow chocolate mixture to come to room temperature. Mix in 1/3 cup of Rice Krispy cereal.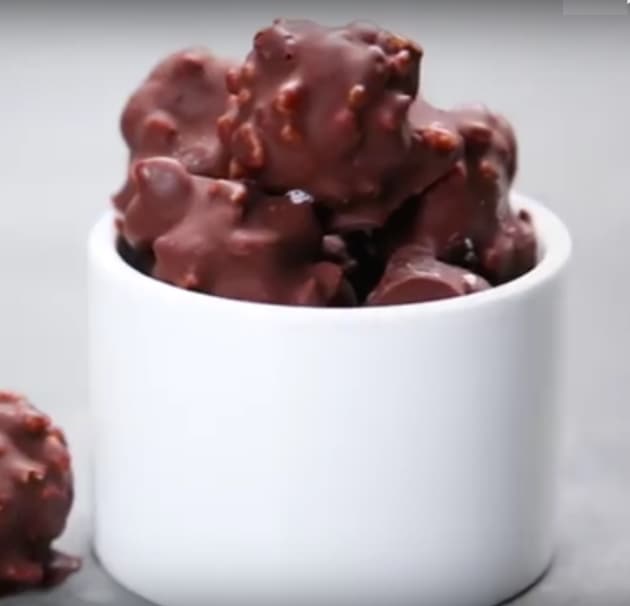 Working quickly and in small batches - coat ice cream cubes in chocolate mixture and return to the freezer to harden up.

Check out this short video for all the details.

Later you'll have a chillingly delicious snack to eat and enjoy!