Now these are addictive!

Your favorite candy is now a caramel and chocolatey dessert with a crisp buttery crust you're going to love.

We're making Homemade Twix Bars!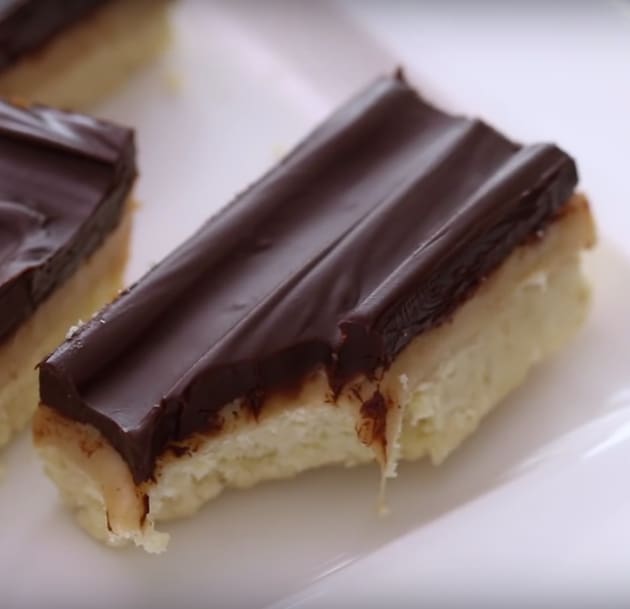 Preheat your oven to 350F.

Take a slightly grease a 8x8 inch square pan and line with parchment paper, in such a way that some edges overhang to make it easy to lift it up once it's set.

Prepare the crust by combing 1/2 cup butter at room temperature, 2 tablespoons sugar and a pinch salt. Cream until light and fluffy.

Sift 1 and 1/4 cup flour and incorporate into the butter mixture until crumbly and mixture holds together when squeezed.

Press into the bottom of the pan using the back of a spoon and bake for 20 minutes.

Remove from the oven and allow to cool slightly.

To make the caramel, place all the 1 can (14 ounces) sweetened condensed milk, 3 tablespoons butter, 1/4 cup brown sugar, 1/2 teaspoon salt, and 1 teaspoon vanilla extract into a saucepan and place over low-medium heat, stirring continuously.

Bring to a boil and continue cooking for 5 minutes more stirring continuously. .

Pour over the crust and bake for 12 -15 minutes at 350F.

Let it cool slightly.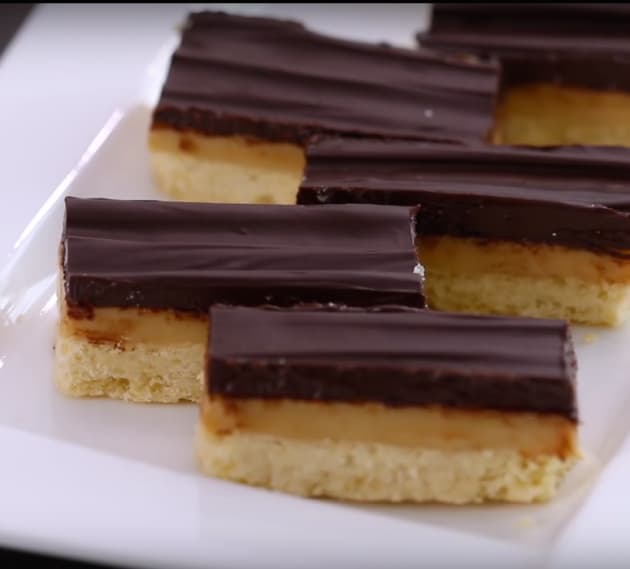 Check out all of the delicious details in the video below.

Melt 7 ounces of dark or milk chocolate with 2 tablespoons butter over bain-marie.

Spread melted chocolate on top of the caramel.

Refrigerate for about 30 minutes or until chocolate is set.

Then eat and enjoy!
Tags:

Related Videos:

Copycat Desserts Videos, Desserts Videos, Bar Desserts Videos, Candy Videos, Chocolate Videos, Caramel Videos

Uploaded by:

Uploaded: