Do you love chicken salad, but are trying to cut back on the fat and calories?

We may just have the answer.

Let's make healthy Chicken Salad Pockets.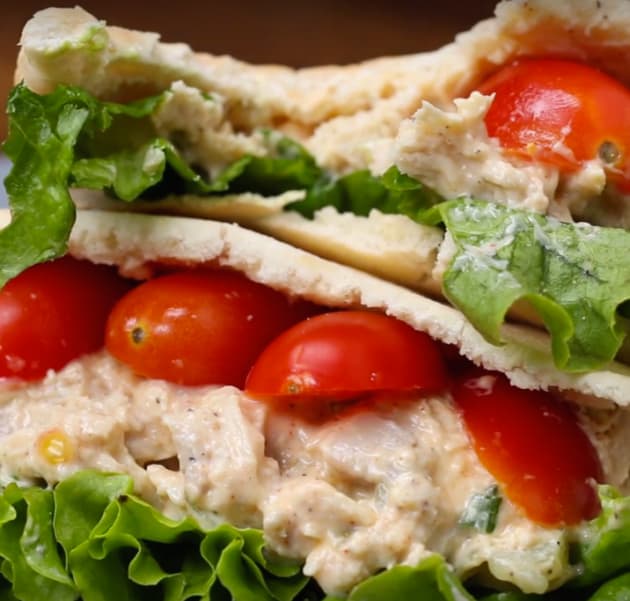 In a bowl, mix 12 ounces shredded chicken, 2/3 cup fat free or low fat plain Greek yogurt, 1/2 cup finely chopped celery, 1 and 1/2 tablespoons Dijon mustard, 1 thinly sliced scallion, 1 teaspoon garlic powder, 1/2 teaspoon paprika, and salt and pepper to taste.

Portion the chicken salad into 4 containers.

Lay 4 lettuce leaves on top of each of the chicken salads.

Add the tomatoes.

Refrigerate up to 4 days.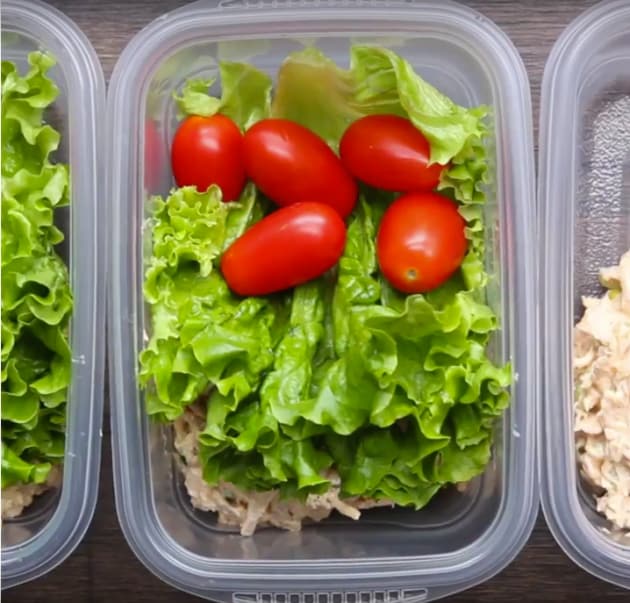 Check out the video below for all the tasty tips and details.

Serve inside a pita. (You can also toast your pita first for an added touch!)

Then you've got your lunch all set to go.

Eat and enjoy!