How to Make Fried Strawberry Shortcake Pops
Christine O
Strawberry Shortcake pops are amazing, but that doesn't mean they can't be made better.

We're taking this dessert favorite and kicking it up a notch.

Let's make Fried Strawberry Shortcake Pops!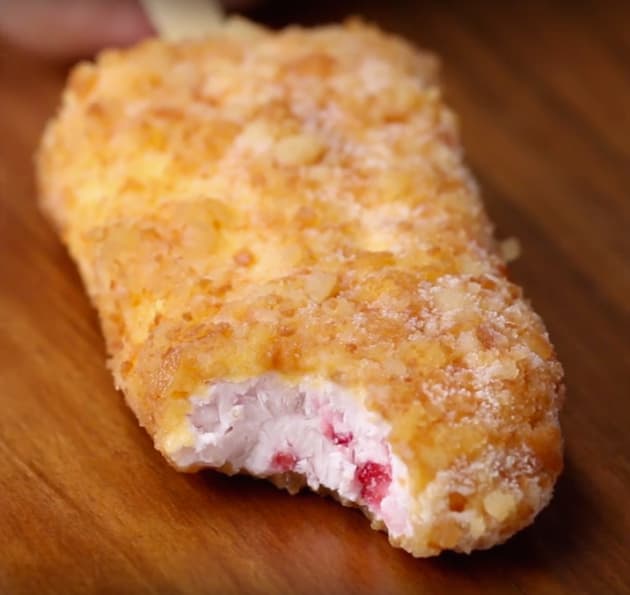 In a large bowl, beat 8 ounces softened cream cheese and 1 cup powdered sugar together until smooth.

Pour in 1 cup cold, heavy cream and beat until the mixture has reached soft peaks.

Add in the 1 and 1/2 cups diced strawberries and beat until well-incorporated.

Pour the mixture into 6 popsicle molds.

Freeze at least 8 hours.

Place 3 cups vanilla wafers in a gallon-size freezer bag and smash with a rolling pin until the the cookies have broken down into crumbs.

Take 3 beaten eggs and coat the popsicles with an egg wash, then with vanilla wafer crumbs and repeat for a second coating.

Freeze for another 30 minutes.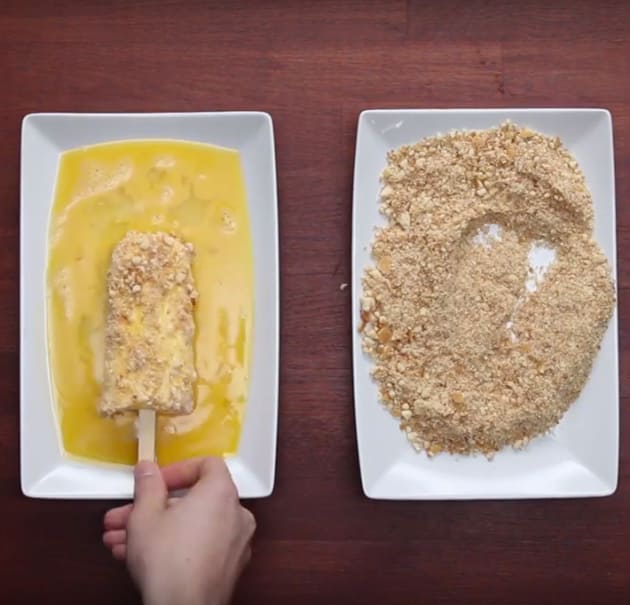 While holding the end of the popsicle stick, dip the popsicle into the oil, heated to 375°F, and hold for 10 seconds.

Immediately after pulling the popsicle from the oil, pat both sides with a paper towel to absorb excess oil.

Check out the video below for all the tasty tips and details.

Freeze immediately until ready to serve.

Then eat and enjoy!