How to Make Cheesy Baked Hash Brown Patties
Christine O
There's nothing quite like a homemade breakfast, and now we've found a recipe to make it even better.

These hash browns are crisp on the outside, soft and warm on the inside.

Plus they've got some extra cheesy goodness.

Let's make Cheesy Baked Hash Brown Patties!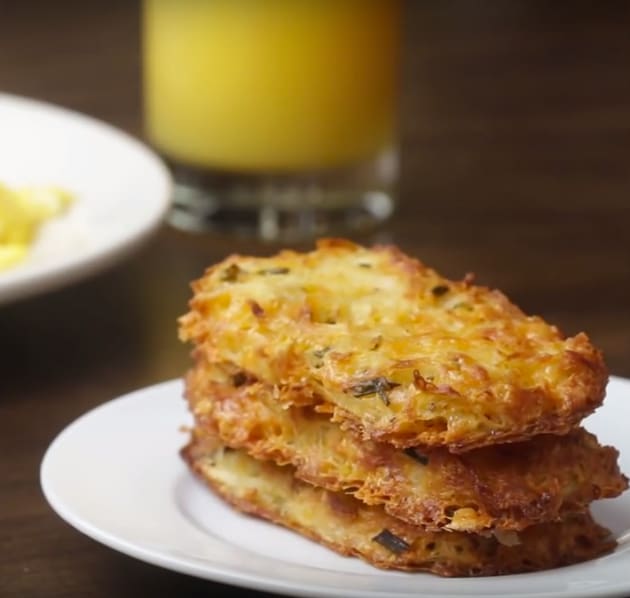 Preheat your oven to 400°F.

Peel and grate 4 red potatoes.

Drop shredded potatoes into a large bowl of ice water to remove the surface starch.

Strain or squeeze potato shreds and transfer to a large bowl.

Add 1/2 cup butter, melted, 1 cup shredded cheddar cheese, 2 eggs, whisked, 1/4 cup chopped chives, 1 tablespoon garlic salt, 1 teaspoon oregano, and 1/2 teaspoon pepper in with the shredded potatoes.

Mix together.

Then take a handful of the mixture and pack it on a baking sheet into desired hash brown shape.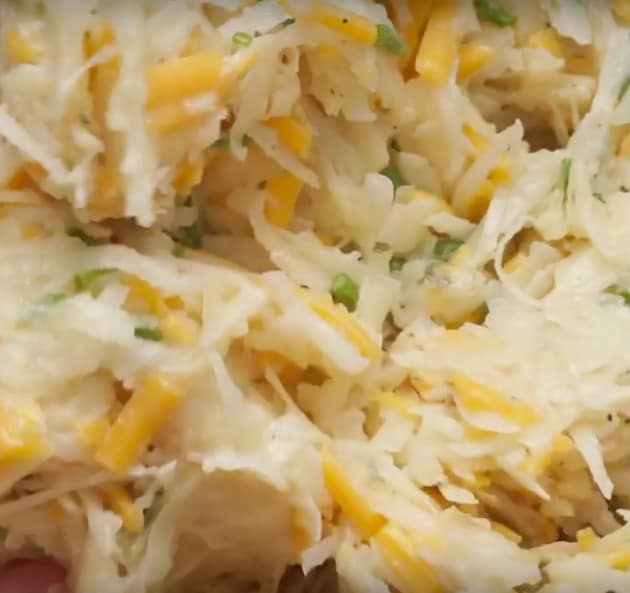 Check out the video below for all of the delicious details.

Bake for 40 to 45 minutes or until brown and crispy.

Allow to cool for 5 minutes.

Then serve warm, eat,  and enjoy!