It's warm and gooey, yet crisp and delicious.

It might just be one of the most perfect comfort food desserts of all time.

Let's make Caramel Apple Bake!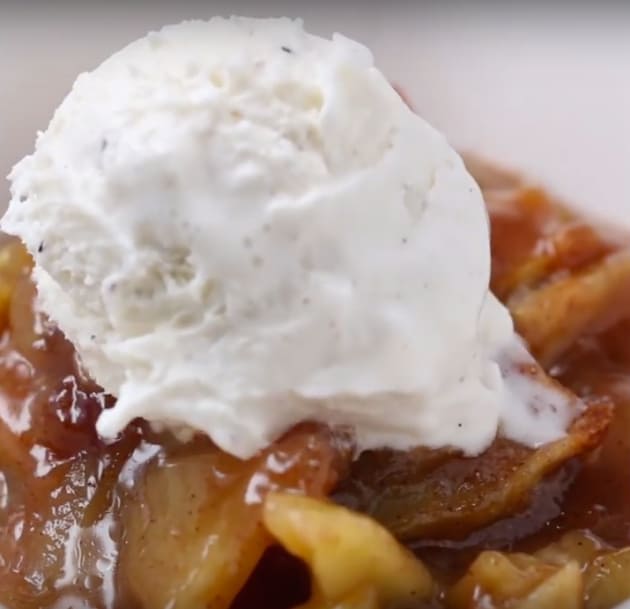 Preheat your oven to 350ºF.

Take 7 apples. We recommend either  Granny Smith or Pink Lady.

Core apples and cut into ¼-inch slices, then cut those slices in half width-wise.

In a large bowl, combine apples, 1 tablespoon lemon juice, 1 teaspoon cinnamon, 1/2 teaspoon salt, 2 tablespoons flour, and 1 cup brown sugar. Stir well.

Transfer to a 13 inch x 9 inch baking dish.

Start making the topping…

In a separate bowl, combine 1/2 cup butter, chopped into small pieces, 1 teaspoon cinnamon, 1/2 cup sugar, 1/2 cup brown sugar, and 1/3 cup flour.

Mash the ingredients together with a fork until it forms into small and medium-sized clumps.

Sprinkle the topping evenly over the apples.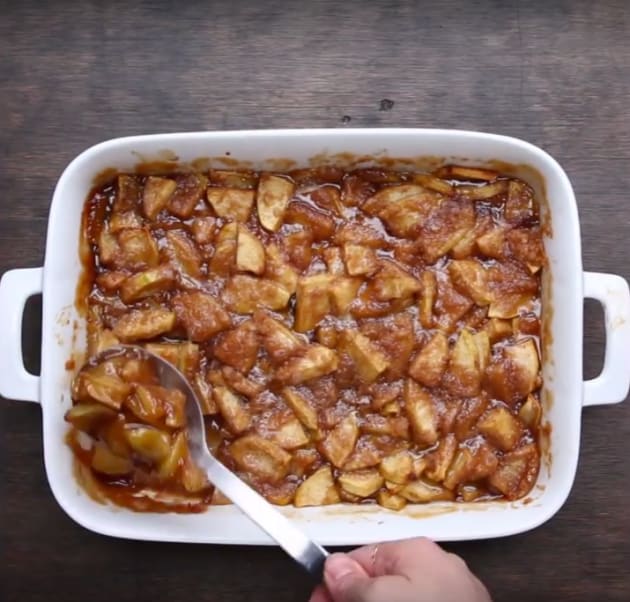 Check out the video below for all of the delicious details.

Bake for 40-45 minutes or until the liquid has thickened and the apples are tender.

Cool for 10 minutes and serve with a scoop of vanilla ice cream.

Then eat and enjoy!