It's one of our favorite dishes to order as take out, so we've decided to make it at home.

The chicken is baked. The sauce is delicious.

Best of all, the taste is amazing.

We're making Baked Honey Sesame Chicken!
Preheat your oven to 350F.

Line a baking sheet with parchment paper.

Place 2/3 cup breadcrumbs into a flat bowl and set aside.

Cut 4 boneless chicken breasts into 1 inch pieces and season with salt and pepper.

Coat each piece in breadcrumbs and place into the prepared baking sheet.

Drizzle with a little oil and bake for 25 to 30 minutes until cooked through.

Now prepare the sauce:

In a sauce pan over medium heat add 1 tablespoon sesame oil, 2 cloves minced garlic, 1 teaspoon grated fresh ginger, 1 teaspoon chili jam or paste, and stir for a few seconds.

Add 1/2 cup water or chicken stock, 1/3 cup light soy sauce, 1/3 cup honey,1/4 cup vinegar and 1/4 cup brown sugar. Stir until it comes to a boil.

Whisk together 2 tablespoons cornstarch and 2 tablespoons of water.

Once the sauce mixture is boiling add the cornstarch mixture, stirring until it thickens. Keep it on very low heat until the chicken is cooked.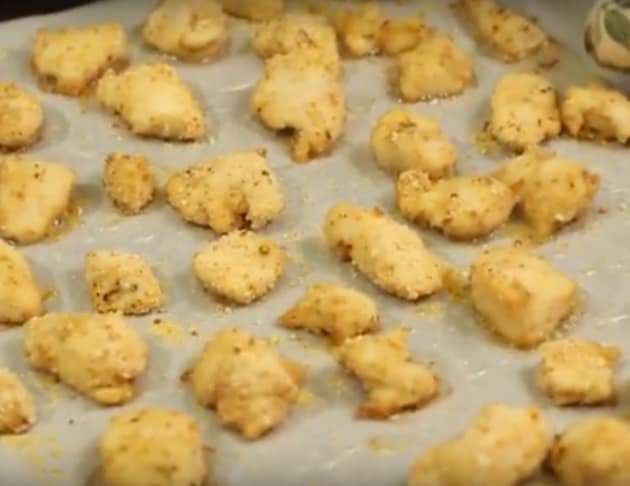 Check out the video below for all of the tasty details.

Pour the sauce over chicken and top with sesame seeds.

Serve immediately along side rice.

Then eat and enjoy!