Some mornings you need something special for breakfast.

And we've got just the recipe.

Not just plain French Toast.

Let's make Apple French Toast Roll-Ups!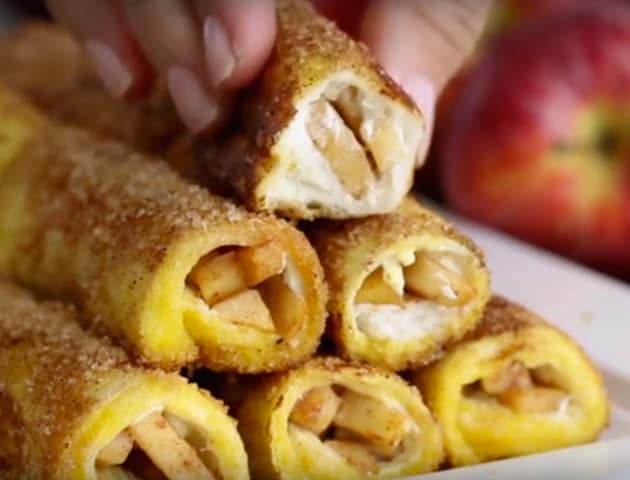 Take 2 medium apples, cored and cut into small pieces.

Place apple pieces, 1/2 teaspoon cinnamon and 2 teaspoons lemon juice in a small saucepan.

Cook over low-heat for about 3 minutes, until apples start to soften. Transfer apples into a bowl and set aside to cool until ready to use.

In a bowl combine 1/3 cup sugar with 1 teaspoon cinnamon and set aside.

In another bowl beat 2 eggs with 3 tablespoons milk and set aside.

Take 10 to 12 slices of break and remove crust from each slice. Flatten using a rolling pin.

Then take 4 ounces of room temperature cream cheese and spread evenly on each slice of bread.

Add about 1-2 teaspoon of apples and roll up each slice.

Heat a non-stick pan over medium heat and melt about 1 tablespoon of butter.

Dip each roll in egg mixture and cook on each side until golden brown. Cook 3-4 roll at a time.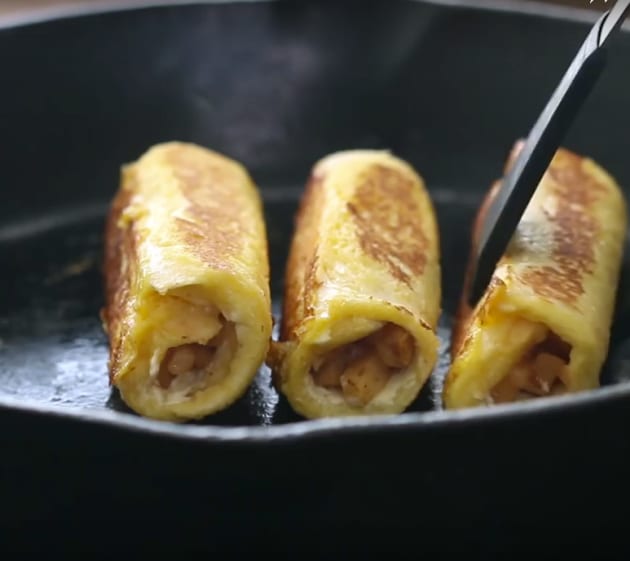 Check out the video below for all of the tasty tips and details.

Clean the pan slightly with a paper towel and repeat until all rolls are cooked.

Roll into the sugar cinnamon mixture.

Serve warm and dip in maple syrup if desired.