How to Make a Peanut Butter Filled Chocolate Chip Skillet Cookie
Christine O
It's so delicious that it's almost too good.

We warn you, it may be addictive in the best possible way...but that just makes us want it more.

Lets make a peanut butter stuffed skillet cookie!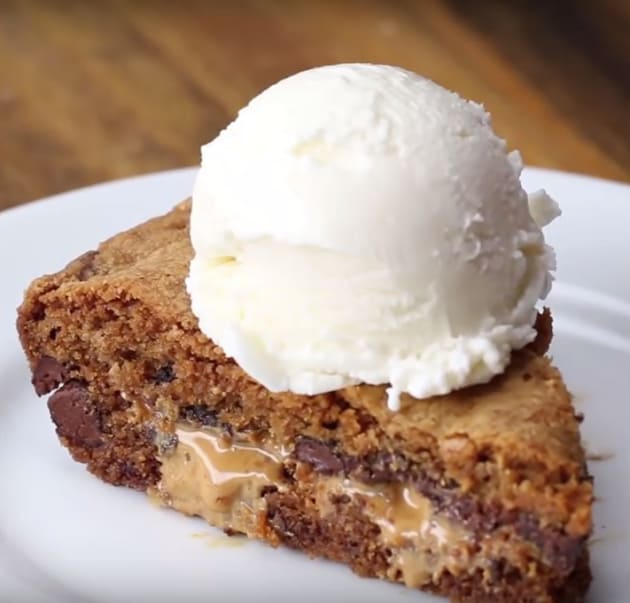 Preheat your oven to 350˚F.

In a bowl, whisk together 2 cups flour, 1 teaspoon baking soda, and 1/2 teaspoon salt. Set aside.

In another bowl, beat 3/4 cup softened butter, 1/2 cup sugar, and 3/4 cup brown sugar until creamy.

Add 2 teaspoons vanilla extract and 1 egg, then beat until combined.

Add the flour mixture and stir until all of the flour is incorporated.

Pour in 1 cup  chocolate chips, and continue to stir.

Pour 1/2 of the cookie dough into a greased oven-proof skillet and press it into the pan.

Now spread 1/2 cup peanut butter over the dough and then top with the other half of the cookie dough.

Press the dough so it covers the peanut butter.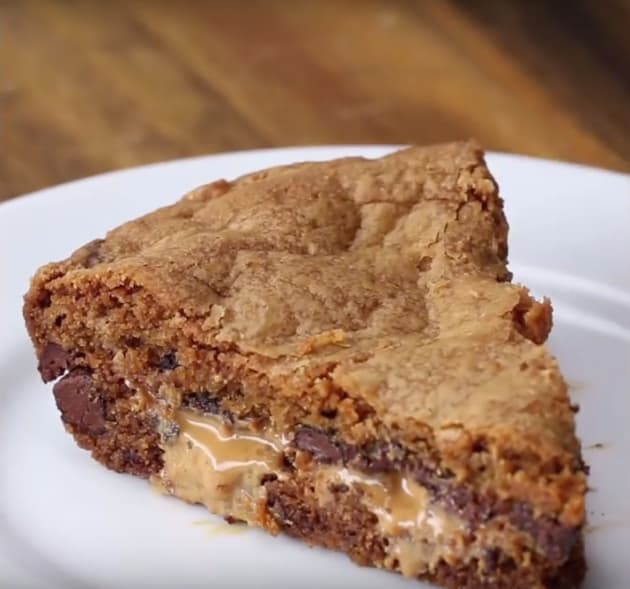 Check out the video below for all of the delectable details.

Bake for 35-40 minutes or until the edges are golden brown (baking times & temperatures may vary).

Cut into slices and serve warm with ice cream.

Then  eat and enjoy!