If you've never had it, Challah bread is soft and slightly sweet.

It's just perfect for eating plain, with a meal or even for making amazing french toast.

But sometimes it can be difficult to find in a store.

So let's make our own homemade Challah Bread!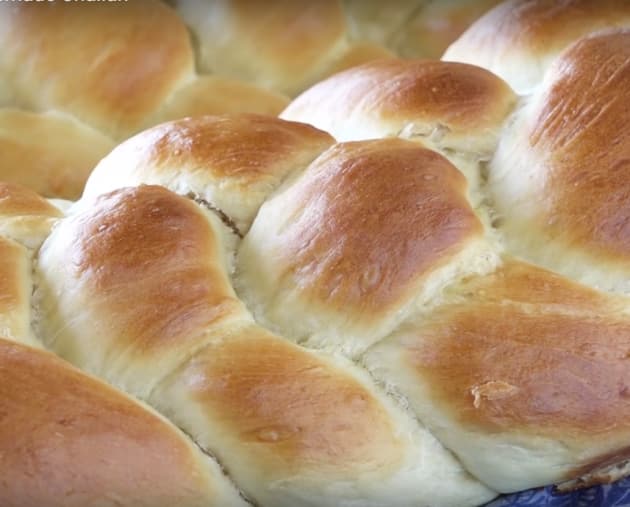 In the bowl of a stand mixer, combine 2 and 1/2 cups warm water, 1 tablespoon yeast, 1/2 cup honey, 4 tablespoons vegetable oil, 2 eggs, and 1 tablespoon salt.

Add in 8 cups flour, 1 cup at a time, mixing on a low speed in between.

Mix until well combined and the dough is smooth and elastic. Add a little more flour if it is still sticking to the side of the bowl.

The dough will be slightly sticky (you don't want a stiff dough), but it should be able to form a ball in the mixer.

Place the dough into a bowl that has been sprayed with nonstick cooking spray. Let rise for 1½ hours.

Divide the dough into two loaves. For each loaf, divide the dough into 6 balls and roll into strands about 12 to 15 inches long (or 3 if you want to do a normal braid).

Pinch the strands together at one end and braid.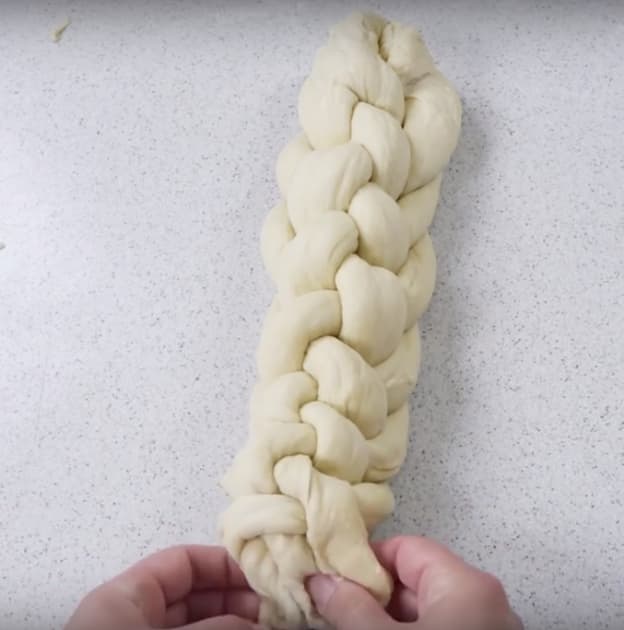 See the video below for all the tasty tips and details.

Once you reach the end of the strands pinch them together. Repeat with the other loaf.

Place the braided loaves on a baking sheet covered with nonstick cooking spray. Let rise 1 hour.

In a small bowl whisk together 1 egg plus 1 tablespoon water. Brush it over the loaves. This is called an egg wash.

Bake at 375 degrees for about 25 minutes.

Cool before slicing.

Then eat and enjoy!