Persimmons
How to Eat Persimmons
Wondering how to eat persimmons? Look no further, we'll tell you all about this wonderful winter fruit.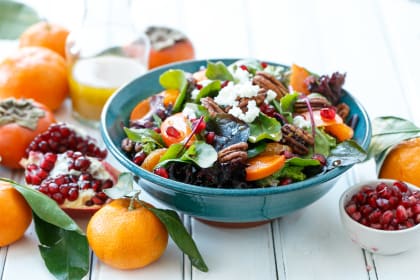 Winter Salad with Citrus Vinaigrette
Colorful winter salad with citrus vinaigrette makes the most of the bright fruity flavors of winter produce in season right now. It's great as a full meal or side dish.