Lemon Pound Cake with Cake Mix
The Editors at Food Fanatic | Food Fanatic Updated
Learn how to make a mouthwatering lemon pound cake with cake mix for great results in a fraction of the time
Who doesn't love pound cake? Especially when bursting with lemony goodness!
And guess what? You can make super moist, refreshing lemon pound cake with cake mix with just 15 minutes of prep work!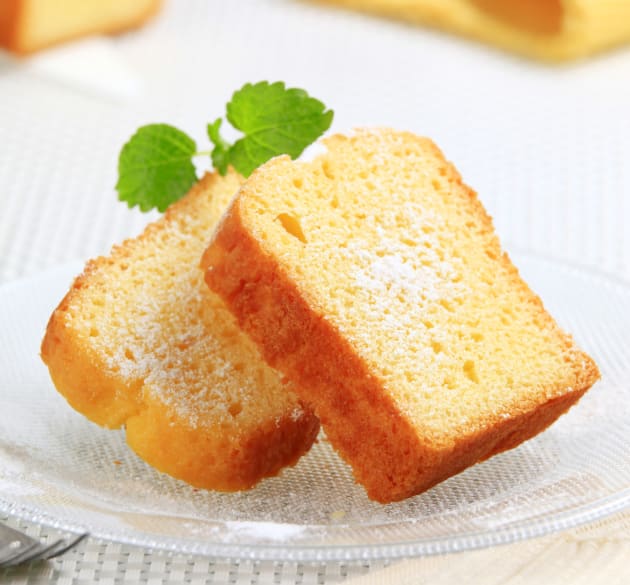 Before we get baking, let's look at pound cake history. 
Pound cake is a bit of an odd name, so where did it come from?
Dating back to the early 1700s, pound cake was actually a British creation. Initially its name came from the fact that the recipe called for a pound each of butter, sugar, flour and eggs! The name made this simple recipe easy to remember.
Of course, a cake containing a pound of each of those ingredients was bound to be a whopper of a cake! It would usually serve several families at once.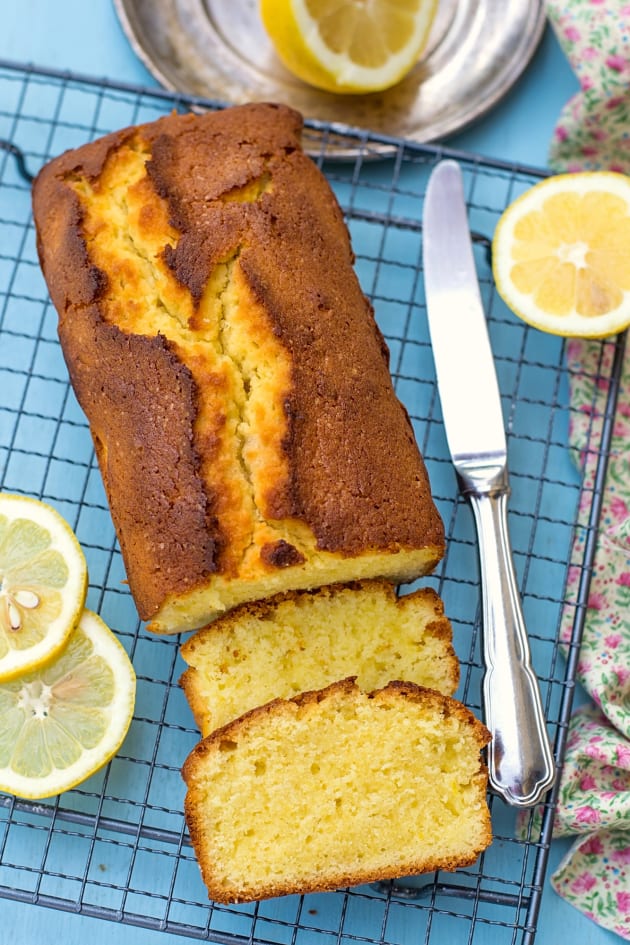 By the 1800s, alternative pound cake recipes began to be used which created a lighter cake. No leaveners such as baking powder or soda were used in the original recipe, but in the 1900s they were added.
Now, pound cake is a beautifully moist cake that is enjoyed across the world. 
Whether you are serving this pound cake for dessert or just for an afternoon treat, pairing it with something to drink will make it memorable.
Green tea and Earl Grey tea pair beautifully with the lemony flavors of this cake; if you are serving wine, pair a sweet Riesling or sweet sparkling wine to balance the zestiness of the cake. Coffee lovers may want to choose a medium roast coffee such as a house blend - medium roast coffee also pairs well with apple, blueberry and nut flavors.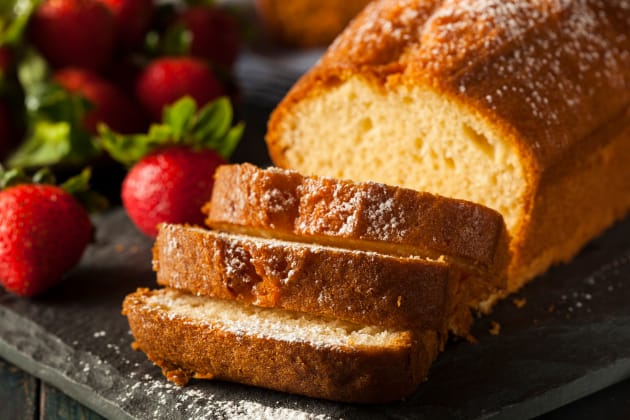 This bright and delicious Lemon Poundcake with cake mix serves 12:

1 box super moist yellow cake mix 

3 ounces cream cheese, softened

1 cup water or milk

1 tablespoon grated lemon peel

3 eggs

1/4 cup lemon frosting

1. Pre-heat your oven to 325 degrees Fahrenheit. 

2. Using baking spray or butter, grease a 9x5 inch loaf pan.

3. Beat the cake mix, cream cheese, water, lemon peel and eggs in a medium bowl, scraping down the sides frequently. Pour the mix into the greased loaf pan.

4. Bake for 50-60 minutes or until a toothpick or knife comes out clean when inserted. Cool for 10 minutes before removing from the pan. Remove from pan and cool on a rack for about an hour before frosting.

5. Microwave the frosting on high for 10-15 seconds until it is thin enough to drizzle. Carefully spoon the frosting over the top of the cake, letting it drip down the sides. You can also zest some lemon over the top of the cake for extra decoration. 

6. Slice and serve! 

If you do have any leftovers, which is unlikely, slice the cake and pop them into sandwich sized plastic bags. Seal them and then freeze; that way you will have a treat ready whenever you want one! 

If you liked this recipe, why not try baking this delicious Savarin Cake too?

Tags: Cake Mix, Cakes, Baking, Desserts