KitchenIQ Pepper Tool Review
Julia Mueller | The Roasted Root

The KitchenIQ Pepper Tool is a handy little kitchen gadget. Great for peppers of all shapes and sizes. Let's get cooking!
The Kitchen IQ Pepper Tool is a two-part tool meant for coring bell peppers and smaller peppers and chilies. The two tools fit inside of each other and snap together, making them easy to store. Insert the tool into the stem in the center of the pepper, turn it in a full circle, then pull. Out comes the stem and the core! The process takes mere seconds and eliminates the hassle of using a paring knife to carve out the stem and pick out the insides. Ideal for stuffing bell peppers, this tool is very handy to have on hand!
This smart and sophisticated Pepper Tool is small, dishwasher safe, easy to clean by hand, and takes up only a small space in your kitchen drawers. While the tool is marvelous at slicing through bell peppers, it won't cut you -perfect for those who tend to have mishaps in the kitchen. The larger bright red tool has a bell pepper on the top, signifying that it is meant to use on bell peppers. Similarly, the smaller bright green tool shows a long chili, signifying the tool is fit for smaller peppers/chilies.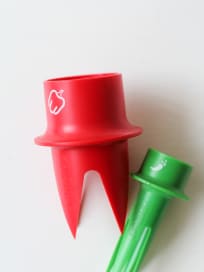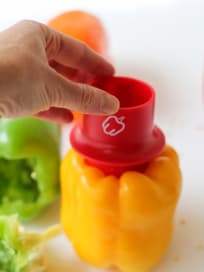 Using the pepper corer saves time during the cooking process, and the tool itself is very affordable! Only $7.99, the gadget is well-worth the money spent, as it brings simplicity and convenience to pepper preparation. Plus, it's durable and will last for years! The only downside is the tool cannot remove all of the seeds, so there will be some stray seeds left in the peppers. Simply wash the seeds out with water and proceed as normal.
Try our Southwestern Stuffed Bell Peppers using the Kitchen IQ Pepper Tool!
Pros:
Easy to use
Small, portable, storable
Great for peppers and chilies of most sizes
Ergonomic
Vibrant and pretty design
Cons:
Requires a little elbow grease to push through the pepper skin
Tool cannot remove all of the seeds, so seeds need to be washed out with water or picked out by hand
Are you tired of the dinner routine?
Stuck in a rut or looking for fun new recipes to try?
Our Facebook Group is growing every day! If you haven't joined yet, we invite you to come check it out and join the fun.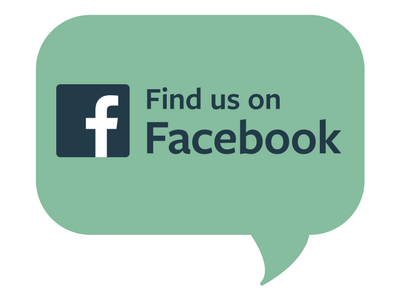 You can ask for recipe ideas, talk about cooking techniques, or get help figuring out the right new pan set for you. If you've already joined, invite a friend along!

Tags: KitchenIQ, Product Reviews, Peppers