The Pioneer Woman Review: Essential Cooking Tools
Emily Caruso | Jelly Toast

The Pioneer Woman aired a new episode tonight. Read all about it now!
Most episodes of The Pioneer Woman, Ree is cooking up a storm for her troops on the ranch.
Whether it be cowboys, kids or her church friends, there always seems to be a gathering in need of some good old fashioned cooking. This week, Ree is changing things up with a really clever and creative wedding shower gift for her friend, Haley.
For the shower gift, Ree is shopping at her favorite restaurant supply store to pick up a cart full of her essential cooking tools for Haley, as well as sharing her favorite recipes that showcase each tool. I'm hoping Ree attaches a copy of each recipe for Haley because that would make an awesome gift for an about-to-be married woman.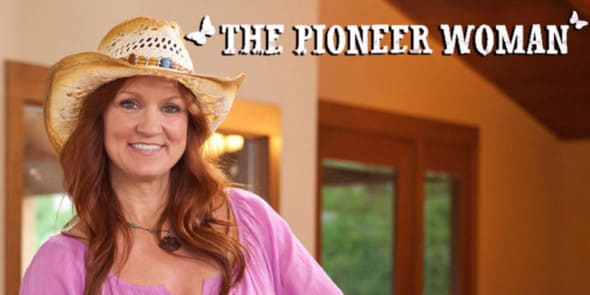 First up on Ree's list of essentials are kitchen scoops. Ree uses all sizes of scoops for ice cream recipes, meatball recipes and portioning cookie dough into just the right amounts.
The smallest scoop is the one she uses to create her Italian Meatball Soup recipe. It's full of veggies and meatballs and is a recipe that came from her mom. The meatball mixture is made with ground beef, an egg, garlic, lemon juice, parsley, salt, pepper, oregano and parmesan cheese. The mixture gets chilled to allow the flavors to meld and then Ree uses her small kitchen scoop to portion out meatballs.
The great thing about using these scoops is that they ensure even size and cooking of each meatball. The meatballs get browned in a bit of oil and then removed from the pot. To the meatball pot, Ree adds tomato paste, beef broth, salt and pepper. Then Ree makes a bundle of herbs in a piece of cheese cloth and adds it to the broth to help add some fresh flavor to the soup.
To finish the soup, Ree chops up vegetables and adds those along with the reserved meatballs back into the pot. This soup looks simple to make, but a great hearty soup that everyone would love. 
Next up on her list of essential cooking tools are rimmed baking sheets. I couldn't agree with her more that rimmed baking sheets are an absolute must have in the kitchen. Not a day goes by that they are not pulled out of my cabinet to use for some type of recipe. To showcase these awesomely versatile baking sheets, Ree is sharing her Potato-Leek Pizza recipe.
The recipe starts with cooking a bit of bacon and leeks. She is using frozen bread dough for her pizza crust and she rolls it out to fit her baking sheet. Ree rubs the baking sheet with some olive oil before laying the crust down. Then the pizza is layered with thinly sliced potatoes, mozzarella cheese, sautéed leeks, bacon, salt, pepper, parmesan cheese and finally, some crumbled goat cheese.
Goat cheese on pizza is amazing and I'm so glad to see her using it on this elegant pizza.
The next item on her list comes as no surprise: a cast iron skillet. It's safe to say that Ree has never filmed an episode of her show without using a cast iron skillet in some way, shape or form. Today, she's baking a Skillet Cookie Sundae.
This recipe is exactly what it sounds like: a giant cookie baked in a cast iron skillet and then topped with ice cream and all the toppings. The cookie for this sundae is Ree's classic chocolate chip cookie recipe that she spreads into a well seasoned cast iron skillet. After the cookie is baked, Ree tops it with ice cream and hot fudge sauce. I'm not sure how many people this sundae is supposed to serve, but it's an enormous treat that would please a small army.
In addition to the tools that are featured in today's recipes, Ree picks up a few other items that we've seen time and time again in her kitchen. Items like potato mashers, her signature flat whisk and a collection of wooden spoons find their way into her cart. From the looks of it, Haley will be completely outfitted to make any recipe from Ree.
Last on her featured essentials, is a tool that falls a bit more into the specialty equipment category: a kitchen torch. This isn't something that you'd use everyday, or something that I would even classify as "essential" but they sure are a blast to use.
They can be used to make creme brûlée, or Ree's citrus twist of the classic dessert: Orange Brûlée. This treat takes just seconds to make. Start with a halved orange that you blot dry with a paper towel. Spread the cut sides with softened butter, sprinkle with sugar and torch until the sugar is caramelized. What a fun and quick dessert idea!
This was a fun twist on her classic show and also is very timely for May and June. It is wedding season after all, and I will be keeping this idea in mind. It's interesting to see what other cooks consider essential and all of these items scream "Ree". Now I would love to see a ranch style wedding shower menu. That would make a great episode!
For more, visit our Pioneer Woman recipes section now!
Are you tired of the dinner routine?
Stuck in a rut or looking for fun new recipes to try?
Our Facebook Group is growing every day! If you haven't joined yet, we invite you to come check it out and join the fun.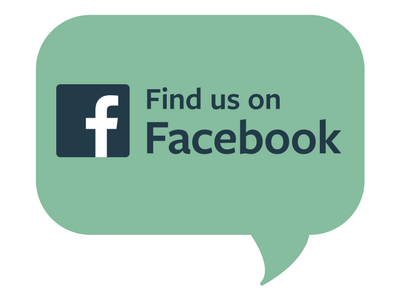 You can ask for recipe ideas, talk about cooking techniques, or get help figuring out the right new pan set for you. If you've already joined, invite a friend along!

Tags: The Pioneer Woman, Cooking Shows