The Pioneer Woman Recap: B-Man
Emily Caruso | Jelly Toast

The Pioneer Woman aired a new episode this week. Read all about it now.
Growing up with three siblings, it was somewhat rare that I got alone time with my mom or dad and it seems like the large Drummond family has similar struggles.
This week, Ree is excited to spend a day alone with her oldest son, Bryce. With the rest of the family busy with other commitments, it's just Ree and Bryce. To celebrate this special night, Ree is pulling out all the stops to make Bryce's favorite recipes.
For the main course for their dinner together, Ree is making one of Bryce's favorite dinners: Italian Meatloaf.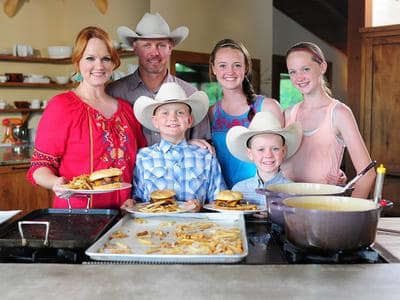 She starts by soaking some ciabatta bread in milk to make it nice and soft. The soaked bread gets mixed with ground beef, eggs, parmesan cheese, salt, pepper, seasoned salt, parsley and Italian seasoning. There are a lot of methods for baking meat loaves, but Ree prefers to form her loaf on top of a broiler pan.
This is a great idea because it drains the fat away from the loaf while it bakes. Ree then tops her Italian meatloaf with pancetta and a tomato based sauce made with tomatoes, brown sugar, black pepper, salt, Worcestershire sauce, mustard powder and a pinch of cayenne pepper.
The meatloaf gets baked until hot, bubbling and cooked through.
To go with her meatloaf recipe, Ree makes a side of Mac and Four Cheeses. It's a quick, no-bake recipe, which is my favorite kind of homemade mac and cheese. The cheese sauce starts with heating cream, butter and garlic over a low heat.
Ree removes the garlic before stirring in the goat cheese, fontina cheese, romano cheese and parmesan cheese. She then pours the hot macaroni noodles into the sauce to help melt all of the cheeses. This decadent and dreamy mac and cheese gets topped with a bit of parsley for freshness and color. Dreamy, indeed.
For a vegetable to round out all of the heavier dishes of this meal, Ree makes a crisp and simple green salad with her go-to vinaigrette. This is what she calls her "B-Man Salad" and the dressing is simply olive oil, red wine vinegar, dijon mustard, brown sugar, salt, black pepper and some red pepper flakes.
It's quick, easy and a recipe that everyone should have in their back pocket on a busy night. Simple vinaigrettes are a must make.
To finish up this sweet mother-son meal, Ree and Bryce are whipping up some loaded ice cream sundaes complete with homemade slice-and-bake cookies. The cookies start with flour, instant coffee, baking soda and salt. The wet ingredients for the cookies are butter, brown sugar, regular sugar, eggs, vanilla, peanut butter and hazelnut spread.
All of the wet and dry ingredients get mixed together along with some nuts and chopped candies. Ree forms the dough into logs and refrigerates it until it's firm. Then it's just a matter of slicing and baking.
To build the sundaes, Ree and Bryce use these cookies as a base and top them with ice cream, whipped cream, sprinkles, cherries and candy. Ree let Bryce take the lead at the grocery store when choosing toppings and candies to add to their sundaes.
And as expected, a sundae designed by an 11-year-old-boy are over the top and any kid's dream dessert. Who am I kidding? They're my dream dessert.
It's adorable to watch Ree and Bryce spend time together, especially bonding over building those awesome sundaes. I'm hoping we'll get to see more of this style of show in the future!
Are you tired of the dinner routine?
Stuck in a rut or looking for fun new recipes to try?
Our Facebook Group is growing every day! If you haven't joined yet, we invite you to come check it out and join the fun.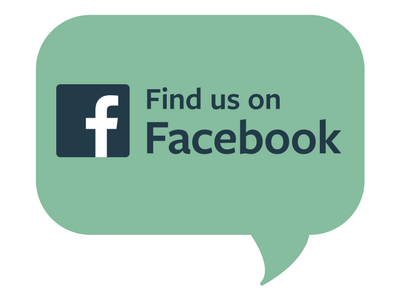 You can ask for recipe ideas, talk about cooking techniques, or get help figuring out the right new pan set for you. If you've already joined, invite a friend along!

Tags: The Pioneer Woman, Cooking Shows