Chopped Review: "Brunch Boxes"
Stephie Predmore | Stephie Cooks Updated
The Chopped contestants were in for quite a surprise this week. How so? Read this recap for the answer.
This week on Chopped, the contestants faced a twist when all of the basket ingredients were items that you might find on a sophisticated brunch menu.
While some of the chefs were successful in turning items like caviar, champagne and three kinds of eggs into delicious appetizers, entrees, and desserts, others found the curveball far too challenging.

The Contestants:
Neil, Personal chef from Connecticut
Shannon, Executive chef from California
Nick, Executive chef from New York
Joyce, Chef de cuisine from New York

This Week's Judges: Alex Guarnaschelli, Marc Murphy, and Aaron Sanchez.

The Appetizer Round: The chefs had 20 minutes to create an appetizer using quail eggs, kale, champagne and caviar.
While the chefs were generally very creative with their appetizer recipes, not all of them hit home runs with their plates. Shannon served the judges a kale recipe dressed with mustardy Champagne Vinaigrette, about which the judges raved.
Joyce was perhaps the most creative with her Appetizer-Style Eggs Benedict, but her dish lacked real finesse, as indicated by the burnt bacon on the judges' plates. Nick, on the other hand, showed great finesse with his well-seasoned Warm Kale Salad, but put far too little caviar on his plates for the judges' tastes – perhaps a side effect of giving some of his caviar to one of his competitors. While that was a generous move, it may not have been the smartest as it was definitely a gamble for him.
Nick was saved, however, by Neil's decision to combine hot sauce and caviar in his Venezuelan Perico Taco. Frankly, just the idea of hot sauce and caviar together makes me want to chop him, too. Good move there, judges.
The Dinner Round: The contestants had 30 minutes to create an entrée containing emu eggs, pancake mix, bloody mary mix and lobster.
None of the chefs really hit it out of the park with their entrée. Nick's Lobster Sauce with Pancake Mix-Battered Lobster was creative and had good flavors, but the mix of French and Asian cuisines was a bit confusing for the judges.
Even Nick himself did not seem to be a fan of elements of his dish, which begs the question: Why did he put them on the plate? Joyce's Tempura-Fried Lobster Tails with Bloody Mary Sauce earned her the distinction of being the first chef in the Chopped kitchen to make a dish too spicy for Aaron Sanchez. Guys, Aaron is the king of spice.
A dish that is too spicy for him is a dish I don't even want to think about. Shannon, however, presented the weakest dish. Her Lobster Pancake with Bloody Mary Syrup was simply too sweet for the judges, and her use of fish sauce in the aioli was simply overwhelming, sending her to the chopping block.
The Dessert Round: The two remaining contestants had 30 minutes to create a dessert recipe using Araucana eggs, maple syrup, Canadian bacon, and frozen waffles.
This was a bit of a rough round for Joyce, who had to create a backup plan for her backup plan. In spite of hitting a number of walls with her original plan, she put forth a lovely, though heavy, plate with her Custard and Italian Meringue with Maple Bacon Sauce.
Nick, on the other hand, found success with his original idea of Maple Gelato with Canadian Bacon Sabayon, though the judges were quite disappointed with his plating. In spite of his questionable plating, Nick's dessert was more successful overall, winning him the competition and the $10,000 prize.
For someone who claimed to hate brunch at the beginning of the hour, he should now be its biggest fan.
Planning a dinner party and need some inspiration?
How about looking for a new slow cooker dinner idea?
We've got you covered in our ever-growing Facebook group! If you're not a member yet, why not?!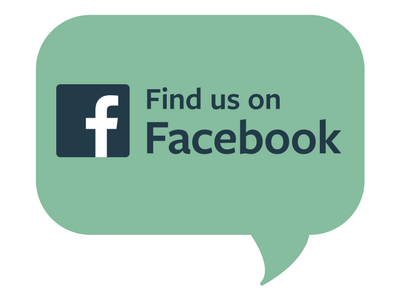 We're chatting cooking techniques, dessert ideas, and everything in between. If you're already a member, invite your friends to join us too!

 

Tags: Chopped, Cooking Shows