Le Creuset Nonstick Crepe Pan Review
Megan Myers | Stetted Updated
The Le Creuset Nonstick Crepe Pan is essential for the perfect French breakfast. We're sure you'll agree once you have one!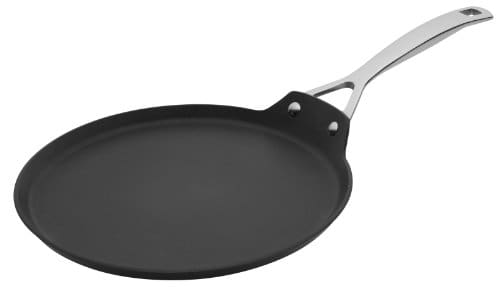 Like most who studied French in school, I discovered the joys of crepes as soon as I could say je suis la jeune fille. What I didn't know back then was how incredibly easy they are to make at home. My first foray into making crepes was with a different crepe pan, and while it was functional, I had trouble achieving what I considered the "right" kind of crepe. It wasn't big enough and the sides were too high, making it difficult to release the crepe from the pan without tearing it. Eventually that pan made its way to the back of my cabinet and sat ignored.
I was pleased at how much better the Le Creuset Nonstick Crepe Pan is. At 11 inches, it creates large crepes quickly and easily. Because it has a nonstick surface, you don't have to worry about tearing the crepes. And, if you make your crepes thin enough, you don't even have to bother with flipping them, because the aluminum bottom creates incredibly even heating. Crepes cook really quickly, and I loved that I was able to churn out a whole batch without having to stop and clean the pan between each one.
As if the pan itself wasn't good enough, it comes with a wooden rateau. This nifty t-shaped tool helps you spread the crepe batter quickly and evenly across the pan, without having to pick it up (the pan is rather heavy). It was a bit of a surprise how this simple tool made crepe-making more enjoyable. Once you get the hang of spreading the rateau in a clockwise motion across the batter, you'll be making perfect crepes too!
The only downside is that the pan is a bit heavy for me to be able to flip crepes without a spatula. Also, some might be turned off by the idea of a pan only for crepes, but I've found there are many everyday recipes perfect for this pan, including heating up tortillas and making grilled cheese sandwiches.
Try the Le Creuset Nonstick Crepe Pan with our Gluten-Free Crepes!
Pros:
Nonstick
Incredibly easy cleanup
Included rateau tool helps spread batter easily
Cons:
Too heavy to flip crepes without using a spatula
Planning a dinner party and need some inspiration?
How about looking for a new slow cooker dinner idea?
We've got you covered in our ever-growing Facebook group! If you're not a member yet, why not?!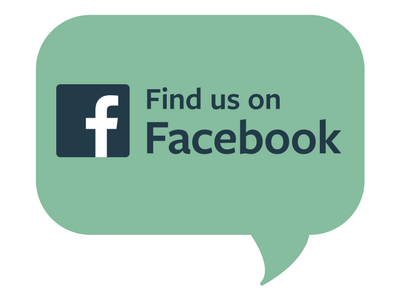 We're chatting cooking techniques, dessert ideas, and everything in between. If you're already a member, invite your friends to join us too!

Tags: Le Creuset, Breakfasts, Product Reviews