Chopped Review: "Count Your Chickens"
Stephie Predmore | Stephie Cooks Updated
It was all about chickens on Chopped this week. Which contestant came out on top?
This week on Chopped, the contestants were faced with more chicken-themed basket items than they, literally, knew what to do with.

The Contestants:
Brian, Unemployed chef from Queens, NY
Janelle, Caterer and private chef from Austin, TX
David, Catering chef from Queens, NY
Eric, Executive chef from New York City

This Week's Judges: Amanda Freitag, Aaron Sanchez, and Marcus Samuelson
The Appetizer Round: The chefs had 20 minutes to create an appetizer using chicken livers, marrowfat peas, watermelon, and chicken tenders.
As much as I wanted Eric to fail in this round after proclaiming that he could make rats taste good, he was the strongest performing chef in the appetizer round with his Curried Watermelon and Indian Samosa. David's Chicken Tender Lettuce Wrap had good flavors, but was plated so as to appear completely inedible.
Janelle barely held on in this round with her inaccurately named and uncreative "Dirty Bird" Salad; she can thank Brian, though, for his bland, tough Chicken Tender Salad, which got him sent home instead of her.
The Dinner Round: The contestants had 30 minutes to create an entrée containing chicken legs, chicken-flavored crackers, Napa cabbage, and caramel-flavored liqueur.
Presentation was a problem for the chefs in this round, though each of the chefs presented flavors that the chefs enjoyed. David combined flavors well in his Glazed Chicken and impressed the judges with his transformation of the crackers, but his improperly cooked risotto was a big disappointment for the judges (and any Italians watching).
Janelle perfectly cooked her Pan Roasted Leg of Chicken, but did not allow the skin to get crispy, and we all know that crispy skin is far and away the best part of any chicken recipe. Eric, meanwhile, managed to present the judges with the perfect amount of heat in his chicken dish, but overwhelmed the judges with sweetness from the caramel liqueur.
Ultimately, it was David's terrible risotto and continued inability to properly plate his dishes that sent him home. Perhaps the fact that he had to apply for the show over 30 times should have been a clue that he did not quite have what it takes to succeed in the Chopped kitchen.
The Dessert Round: The two remaining contestants had 30 minutes to create a dessert recipe using chicken suckers, chicken fat, farm fresh eggs, and fruitcake.
The final two chefs both went into this round confident – Janelle justifiably so, and Eric overly so (as per usual). Eric's Egg and Fruitcake Bebinca made good use of the ingredients, but did not impress the judges as a dessert.
Janelle, on the other hand, had just the right amount of confidence to back up the nuanced flavors of her Farm Fresh Egg, Mascarpone, and Goat Cheese Pudding, winning her the title of Chopped champion and the $10,000 and proving, yet again, that arrogance does not get you far in the Chopped kitchen.
Are you tired of the dinner routine?
Stuck in a rut or looking for fun new recipes to try?
Our Facebook Group is growing every day! If you haven't joined yet, we invite you to come check it out and join the fun.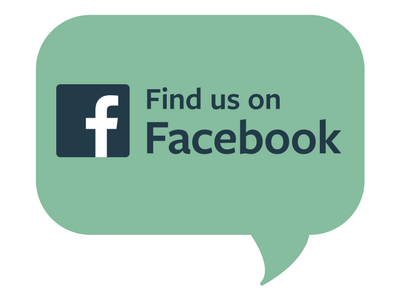 You can ask for recipe ideas, talk about cooking techniques, or get help figuring out the right new pan set for you. If you've already joined, invite a friend along!

Tags: Chopped, Cooking Shows