Emile Henry Pizza Stone Review
David Dial | Spiced Blog

The Emile Henry Flame Top Pizza Stone will give you the perfect crispy pizza crust. It's also dishwasher safe!
Emile Henry is known for their quality stone cookware, and the Emile Henry Flame Top Pizza Stone is well worth the investment. As with all pizza stones, this stone can withstand the high heat necessary for pizza and bread baking. However, one of the features of this stone is that it can handle direct flame. This means that in addition to normal oven baking, it can safely be used on the grill and under a broiler.
One of the other unique features about the Emily Henry Flame Top Pizza Stone is its' enameled surface. As a result, this stone is much easier to clean than other pizza stones. Although hand-cleaning is relatively easy, the stone is also dishwasher safe. Although this stone does not become as stained as other pizza stones over time, it does begin to show light stains and marks after extended use.
The enameled surface is hard enough to allow you to cut directly on the stone without causing cut-marks or scratches. This means that you can bake and serve a pizza on the same stone. It comes in several stylish colors, making it an attractive centerpiece to any dinner table. The stone also retains heat for a decent amount of time, allowing it to keep pizza (or other food) warm. (If you do serve on this stone, a trivet should be placed underneath as the heat from the stone could damage a wooden table. Also, the bottom of the stone is not enameled, so it can scratch delicate surfaces.)
The Emile Henry Flame Top Pizza Stone also includes built in handles which allows you to lift this stone off the grill or out of the oven easily. (One downside of these elevated handles is that they make it difficult to use a pizza peel to slide the pizza onto the stone. It can be done, but it is a bit challenging.) With its attractive colors and built-in handles, this stone can also function as an excellent tray for cheese or other hors devours. (And if it is used as a cheese tray, you can cut directly on the tray without fear of scratching or damaging it.)
Now put that pizza stone to use! Try David's BBQ Chicken Pizza Recipe.
Pros:
lightweight
can be used both in oven and on gas and charcoal grills
can be used under broiler
can cut directly on surface without scratching
relatively easy to clean; dishwasher safe
Cons:
elevated handles make it difficult to use pizza peel
bottom not enameled
may show slight staining over time
Planning a dinner party and need some inspiration?
How about looking for a new slow cooker dinner idea?
We've got you covered in our ever-growing Facebook group! If you're not a member yet, why not?!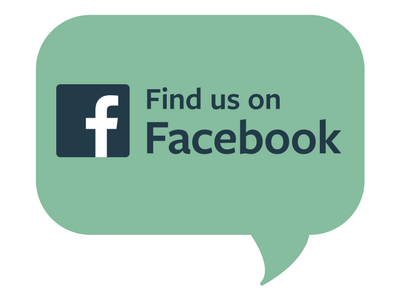 We're chatting cooking techniques, dessert ideas, and everything in between. If you're already a member, invite your friends to join us too!

Tags: Pizza Dough, Pizza, Baking, Product Reviews