KitchenAid Artisan Mixer - 5-Quart Stand Mixer Review
Kate Donahue | Food Babbles

The KitchenAid Artisan Stand Mixer is a must have kitchen tool. You'll wonder how you ever lived without it!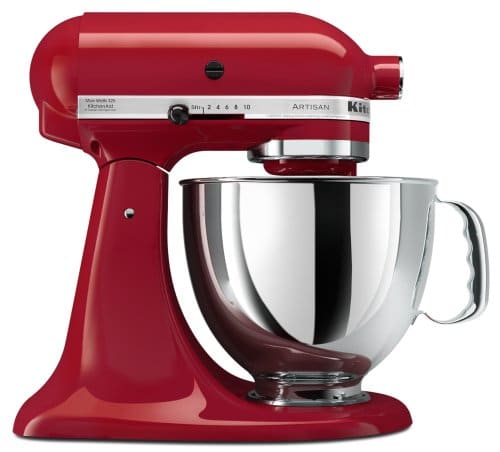 The KitchenAid Artisan Series 5 Quart Stand Mixer is by far the most used piece of equipment I own. It comes with a roomy bowl perfect for kneading dough, mixing batter, whipping up a batch of frosting and more! If you can dream it, this machine can mix it. This mixer takes the muscle out of projects like whipped cream or meringue which are tiresome when done by hand.
The mixer head tilts back making it easy to add ingredients to the bowl as well as change attachments, if needed. The KitchenAid Artisan Series 5 Quart Stand Mixer comes with a wire whisk, paddle attachment and dough hook standard. But it also has an attachment point for many other optional goodies that can be purchased separately like a meat grinder, shredder, pasta roller even a citrus juicer!
The bowl locks securely into the base and comes with a shield which is perfect for pouring as well as blocking rouge splatters which is important because this mixer is incredibly powerful. It's 325-watts and has 10 different speeds which means it can gently stir a delicate mixture, vigorously beat another or land somewhere in between. I also love the handle on this large bowl. This handle makes it easy to grip and remove the bowl from the mixer stand. It also makes it easier to pour or scrape the contents from the bowl.
The KitchenAid Artisan Series 5 Quart Stand Mixer is something that you'll need to find a happy, permanent home for on your kitchen countertop though. It's very heavy and isn't something to be lugged down out of a closet or from a shelf each time you need to use it. But that's okay, you won't mind at all having this out on display. With over 30 different colors to choose from, this stand mixer is easy to accessorize with your kitchen decor. I love seeing my Empire Red mixer sitting on the counter each morning to greet me.
Pros:
Heavy duty, can handle any job
Bowl handle makes for easy bowl removal and content transfer
3 attachments standard
Cons:
Heavy, hard to move easily
Make Kate's Chocolate Chip Bread Recipe with your own KitchenAid Mixer!
Planning a dinner party and need some inspiration?
How about looking for a new slow cooker dinner idea?
We've got you covered in our ever-growing Facebook group! If you're not a member yet, why not?!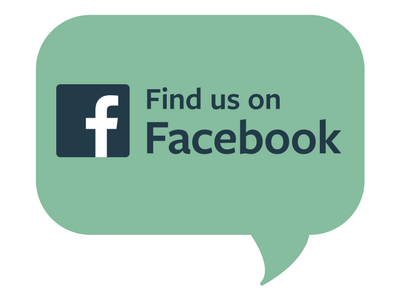 We're chatting cooking techniques, dessert ideas, and everything in between. If you're already a member, invite your friends to join us too!

Tags: Product Reviews, Baking