Pizza!

It's one of the best food on the planet, but there are times you don't want a stack of pizza boxes cluttering up your party.

So we've got a new twist for this old favorite.

Let's make pizza bombs!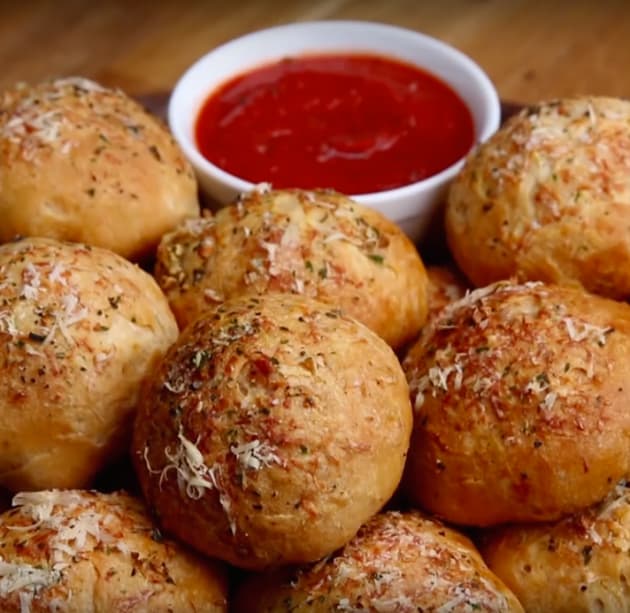 Take 1 tube of refrigerated biscuit dough. You know the kind, where you open it with the edge of a spoon.

Cut each biscuit in half, then press each half into a circle with your thumb.

Place a small dollop of marinara sauce, 1 slice of pepperoni, and 1 cube of mozzarella on each biscuit round.

Bring the edges up and over, pressing them together and being sure to leave no gaps for the filling to leak out.

Lay the pizza bombs on a baking sheet lined with greased parchment paper

Combine 3 tablespoons butter (melted), 2 cloves minced garlic, salt and pepper to taste, and 1 tablespoon italian seasoning in a small bowl.

Brush the butter mixture onto each pizza bomb and top with parmesan.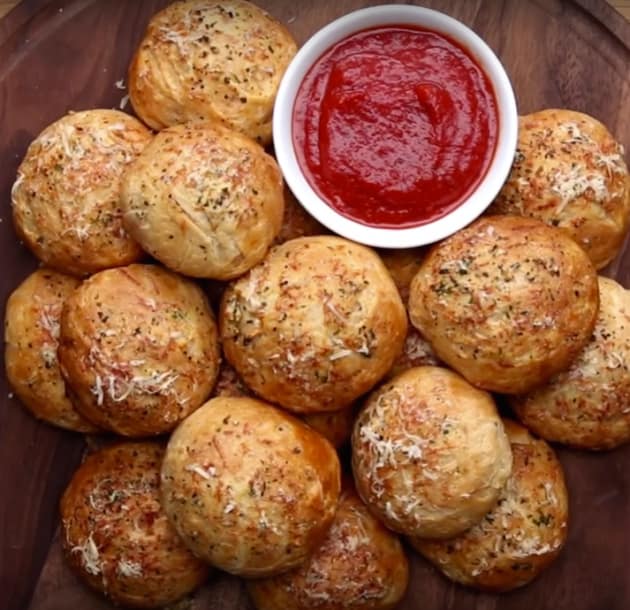 Check out the video below for all of the delicious details.

Bake at 375 degrees for 15-20 minutes, until biscuits have nicely browned.

Cool enough to handle, then serve immediately.

Eat and enjoy!