We know that everyone loves pumpkin pie.
And you don't have to wait until Thanksgiving to have one!
But how about giving it a twist for your next party for a special treat.

Let's make Pumpkin Pie Truffles!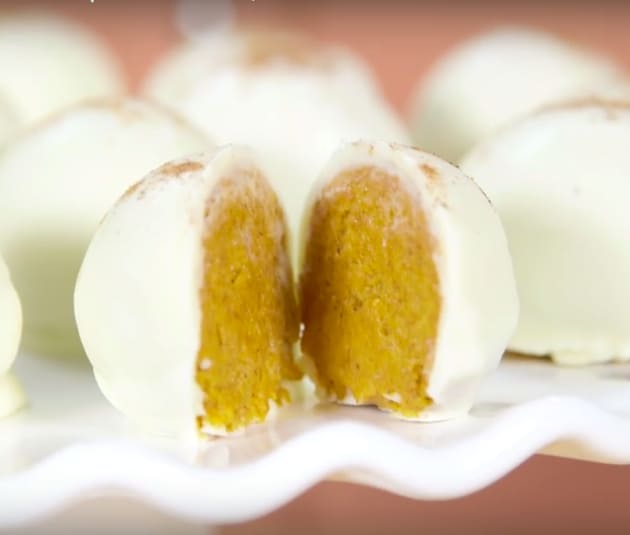 In a food processor, pulverize 20 graham crackers into a fine crumb.

Place in a bowl and set aside. Into the same food processor, add 2 and 1/2 ounces cream cheese, 1/2 cup pumpkin puree, and 1 teaspoon pumpkin pie spice, and mix until smooth.

Add the graham cracker crumbs back in and continue mixing until incorporated. Scrape down the sides as needed.

Place mixture into a bowl and refrigerate for 30 minutes.

While the mixture is cold, roll into 1-inch balls and place on wax paper.

Freeze truffles for at least 2 hours or overnight.

Melt 2 cups white chocolate and then dip truffles one at a time to evenly coat. Set on wax paper to harden.
Check out the video below for all of the delicious details.

Dip the truffles a second time.

While the truffles are still wet, sprinkle the top with a dusting of pumpkin pie spice and let truffles harden completely.

Then serve, impress your guests, and enjoy!